Live DVD/album review: Motörhead "Clean Your Clock – Live in Munich 2015"
Motörhead's new live DVD and album "Clean Your Clock" is a worthy and fitting sign-off from one of hard rock's most legendary bands.
Motörhead was on a short break from touring over Christmas and New Year when Lemmy suddenly passed away. This new live album and DVD is a recording of two of the last Motörhead gigs ever. Sadly there will never be any more Motörhead gigs. No Lemmy, no Motörhead (not even Axl Rose can save this one).
For anyone who has seen Motörhead live, this is a familiar gig. The production is raw and imperfect, full of energy and attitude – just like the band's gigs normally were. While in the early years the band's line-up changed a bit, in its last 23 years it turned in to a fierce and powerful hard rock trio consisting of Lemmy, Phil Campbell and Mikkey Dee.
Recorded over two nights (20th and 21st November 2015) at two sold-out shows at the Zenith in Munich, Germany, on this live album we get a great show despite Lemmy being terminally ill and only weeks away from death.
We obviously get classics such as "Bomber", "Ace of Spades", "Stay Clean", "No Class", "Metropolis" and "Over the Top", but also a few surprises such as the wonderful "Whorehouse Blues". From their final studio album "Bad Magic" we get the energetic rocker "When The Sky Comes Looking For You". "Overkill" finishes off a great live recording of one of the greatest bands.
Over the years I had a few chances to experience Motörhead live, both here in Japan and in Europe. They were always great, always same old Motörhead. However, my biggest memory is from when I once, during my many years of living in London, bumped into Lemmy by the bar at The Goat Tavern, a pub on High Street Kensington. He was dressed up in his usual gear – there never was any difference between Lemmy's onstage persona and his private life. He didn't have stage clothes. It goes without saying that he had a busty blonde girl less than half his age on his arm and pint of beer in his hand. As one does when one meets the God of Rock, I nodded in respect and smiled. Lemmy never faked it, he lived his life as a true rock star.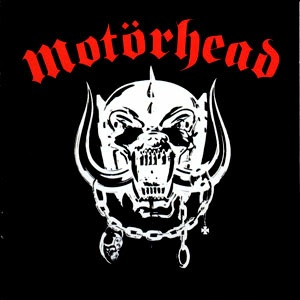 "Clean Your Clock" is a worthy and fitting sign-off from one of hard rock's most legendary bands. Cheers for the music Lemmy and the boys! Lemmy often said during the band's gigs: "We are Motörhead. We play rock'n'roll. Don't forget us!" We won't, Lemmy.
"Clean Your Clock"  is out now on UDR Music. Go and buy it, you'll need it as a soundtrack to your Motörhead altar.
"Clean Your Clock" – track list
Bomber
Stay Clean
Metropolis
When The Sky Comes Looking For You
Over The Top
Guitar solo
The Chase Is Better Than The Catch
Lost Woman Blues
Rock It
Orgasmatron
Doctor Rock (including drum solo)
Just 'Cos You Got The Power
No Class
Ace Of Spades
Whorehouse Blues
Overkill