Album review: Zaum "Eidolon"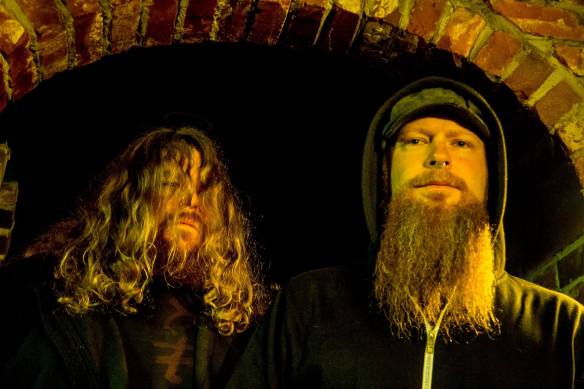 Canadian duo Zaum is back with a new full-length, two-track studio album of meditative, doomy music from the dark side of the valley.
Zaum is something very different from most things out there. And it is bloody good.
This is fabulous stuff. The record company says that Zaum's album should be filed under "psychedelic doom metal". That paints part of the picture but Zaum is more than that. Like a magnificent film score with some songs intertwined with all the atmospheric stuff. Like a meditation soundtrack for folksy metalheads with dark minds. There are loads of small details popping up here and there – such as thunder, rain and birdsong – which keep this album very interesting throughout as one discovers new sounds and details every time one listens to this magic album. There are also some heavy black metal-sounding parts on the album, sounding a bit like the brilliant Kampfar.
Parts of this is like some kind of dark lord ceremony down in a deep valley beyond some distant mountain range. It's like a road movie but with a mule instead of a Cadillac. Then the album evolves into a dream that quickly becomes a nightmare in a distant land in the old world. When I realise that the band is from New Brunswick in the cold Canadian wilderness, it all makes a lot of sense.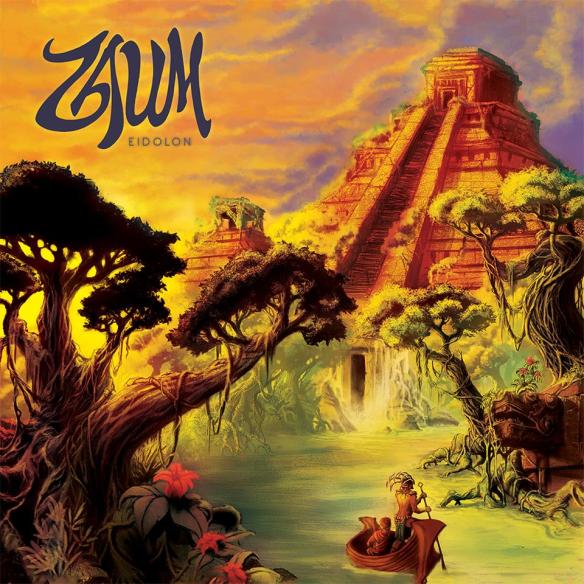 The music on this album is slow and doomy. The record consists of two very long tracks of 20-plus minutes each – "Influence of the Magi" and "The Enlightenment". We get some splendid Middle Age-sounding chanting combined with flutes and string instruments and heavy drums in a mystical sound landscape. Beautiful and very dark. These are sounds from an ancient past in a valley where ill winds are blowing and where the sun doesn't shine too often.
Zaum is a duo consisting of Kyle McDonald (on bass, synth and vocals) and Chris Lewis (on drums and percussion). Julie Aubé of Les Hay Babies makes a guest appearance on the album. "Eidolon" is the follow-up to "Oracles", their 2014 debut album. It is a varied album, meditative, continuous, a never-ending story taking the listener on a journey far way to a place you do not want to call home. Bleeding terrific stuff.
Zaum's "Eidolon" will be released via the Swedish label I Hate on 24th October.