Album review: Appice "Sinister"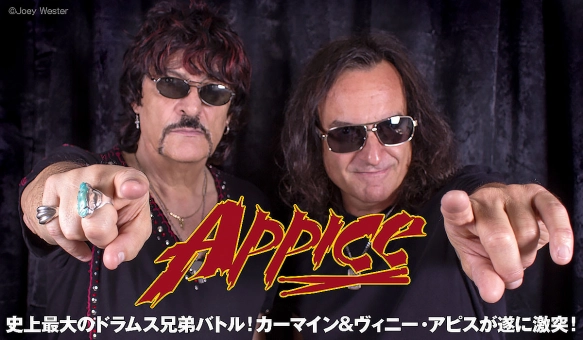 Legendary drumming brothers Carmine and Vinny Appice have finally made a splendid classic hard rock album together and with a little help from their industry friends.
Between them, Brooklyn-born drummer brothers Carmine Appice and Vinny Appice have drummed with major acts such as Black Sabbath, Ozzy Osbourne, Dio, Heaven & Hell, Last In Line, Vanilla Fudge, King Kobra, Blue Murder, Cactus, Marty Friedman, Michael Schenker, Rod Stewart, Ted Nugent, Paul Stanley and many more. There is no shortage in the pedigree department in this family.
While they have previously toured and released a "Drum Wars" live album together, this is their first joint studio album. With many different guest musicians and vocalists appearing, this is naturally quite a varied album. But it basically is an album filled with blues-based classic hard rock of the best kind. It is a melting pot of the Appice brothers' careers. Terrific stuff.
One of the prominent guests on this fab album is vocalist Paul Shortino (Rough Cutt, Quiet Riot, King Kobra, Raiding The Rock Vault). Shortino sings on one of the album's best tracks, "Monsters & Heroes", a terrific tribute to Ronnie James Dio. He also takes the lead on the tracks "War Cry" and "Suddenly".
"Killing Floor" is fabulous song, with Chas West (Lynch Mob, Foreigner, Red Dragon Cartel) on vocals, which sounds as if it could have been a lost Whitesnake track. "Riot" is a great hard rock track (originally done by Carmine's old band Blue Murder) made even better with one of our favourite Irishmen, Robin McAuley (MSG, Michael Schenker Fest, Raiding The Rock Vault), on vocals.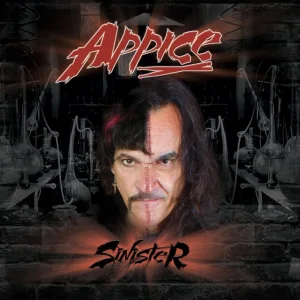 On the track "War Cry", we get Shortino's vocals combined with the guitar of Joel Hoekstra (Whitesnake). "You Got Me Running" has, somewhat surprisingly, Carmine Appice on lead vocals. Other notable guests on the album include Ron "Bumblefoot" Thal (Guns N' Roses), Craig Goldy (Dio, Dio Disciples, Giuffria, Rough Cutt), Phil Soussan (Ozzy Osbourne, Billy Idol. Last In Line), Tony Franklin (Blue Murder, The Firm, Whitesnake), Johnny Rod (King Kobra, W.A.S.P.) and many more.
"Sabbath Mash" is a weird and wonderful medley of Black Sabbath classics and a nod to the brothers' past with Sabbath, Heaven & Hell, Dio and Ozzy Osbourne.
While this is an album led by two drummers, we don't get drumming overkill. The track "Drum Wars" is a drum showcase, but much of the rest of the album is just good-old hard rock. There's plenty of fab guitar work and some terrific vocal efforts as well as great original songs plus a couple of revisits to old stomping grounds.
Appice's "Sinister" album will be released on 24th November via Ward Records in Japan. It has been released in other markets via SPV/Steamhammer.
www.facebook.com/appicebrothers / www.appicebrothers.com