Interview: Ronnie Romero of Rainbow and Lords of Black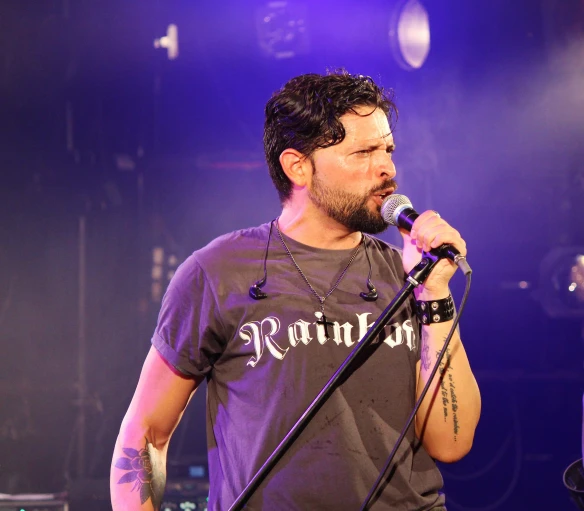 "I always try to sing the songs in a Ronnie Romero way," said Rainbow vocalist Ronnie Romero when he recently visited Japan again with his band Lords of Black.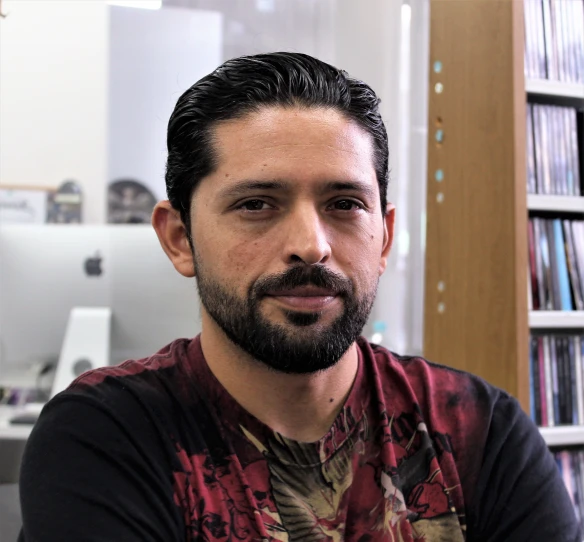 Legendary guitarist Ritchie Blackmore reformed his band Rainbow, one of the most classic hard rock bands of all time, in 2015. He surprised many by choosing a relatively unknown singer to front the new line-up band. Young vocalist Ronnie Romero was suddenly in the limelight as he stepped into the role of Rainbow frontman, following in the footsteps of Ronnie James Dio, Graham Bonnet, Joe Lynn Turner and Doogie White. Not the easiest gig to take on for an up-and-coming vocalist. But Romero took it on and he delivered. The man can sing and his voice is a good fit for Rainbow's material.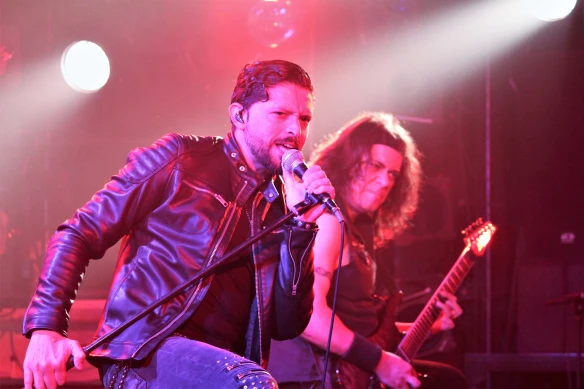 Ronnie Romero is a 35-year old singer from Chile. He grew up listening to Deep Purple and Rainbow. In his twenties he moved to Spain. "I met my wife nine years ago via the internet. She lives in Madrid and I lived in Santiago de Chile. We met once in Santiago and once in Madrid and then I decided to follow her to Madrid," says Romero as we meet in Tokyo during Lords of Black's second Japan visit in a year.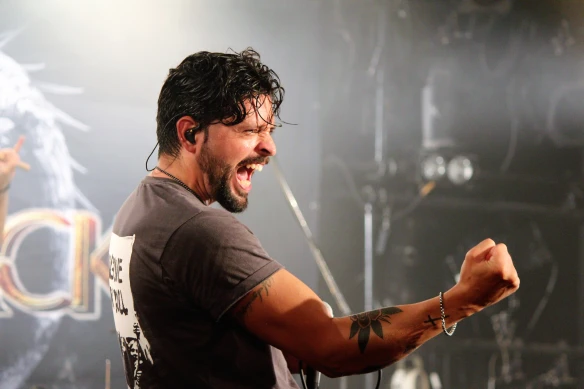 Lords of Black is a Spanish power metal band formed in Madrid by Ronnie Romero and guitarist Tony Hernando (ex-Saratoga). So far the band has released two studio albums. "I met Tony almost five years ago. He's been working as a promoter of a Ronnie James Dio tribute concert with many local artists in Madrid. Then he invited me to sing a couple of songs in that show. We fell in love musically. We have very similar points of view and taste in music. We met at the Ronnie James Dio tribute concert and then we decided to put a band together," explains Romero how Lords of Black formed.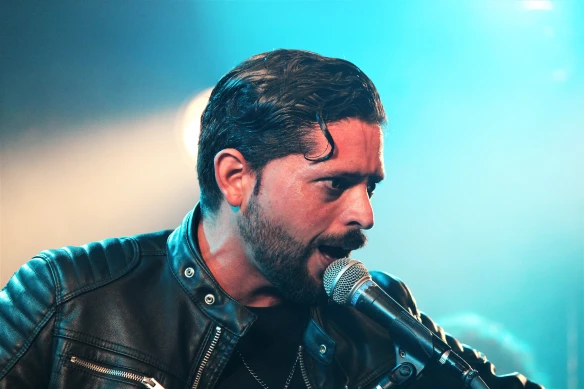 Lords of Black played the Loud Park festival in Japan in October 2016 and then came back recently for a couple of very successful club gigs. The band enjoys local support from Japanese label Ward Records. "It's one of the most important markets for us. We felt the support from the Japanese fans from the very beginning when we put the band together four years ago. Even with the first album, without any label support. Obviously this Rainbow thing happened and made us more important in the Japanese market, of course. We were really surprised about the support because we played at Loud Park less than a year ago. Then we have our first couple of headline shows. The Japanese fans, they loved the band from the very beginning. Besides the UK and probably Germany, Japan is very important for the band."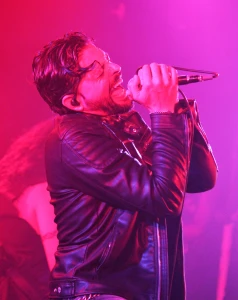 Ronnie's Rainbow role has meant a lot of publicity for Lords of Black which has helped the band sell records and concert tickets. But is there any negative side for Lords of Black to all the publicity surrounding your Rainbow role? "No, it's really great. Everything's positive from the Rainbow camp because… The Rainbow tour was just at the right time. When Ritchie called me for the first time, we were already working on the second Lords of Black album. We had already got the agreement with Frontiers. Everything is positive. I can't imagine anything negative about Rainbow. There is nothing," says Romero with a big smile. He clearly loves being a Rainbow member.
How do you prioritise between the two bands and other work as well? "In fact it's really easy. We are really synchronised about the schedules. I'm always talking with Ritchie's management. Everything is great with the Rainbow camp. There isn't any problem with that."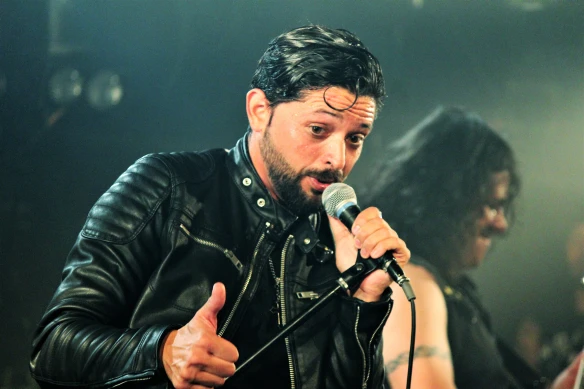 Nozomu Wakai is a great Japanese metal guitarist who has been playing with Paul Shortino Band and also his own band Nozomu Wakai's Destinia. Over the past year he has collaborated with Ronnie Romero and also appeared as a special guest during Lords of Black's Japan shows. "I met Nozomu last year at Loud Park. He was backstage and the guys from Ward Records introduced me to this amazing guitar player. Then, at the beginning of this year, he told me about the possibility to sing a couple of songs on his new record. I ended up singing all the songs! The songs are really great. They're strong songs, heavy metal and rock songs. He plays really well. It was really great to work with Nozomu. This project is a little bit on standby at the moment because we have this new Lords of Black release. Then we had this idea to invite him to these shows to play a couple of songs and have fun on stage. People here will love it!"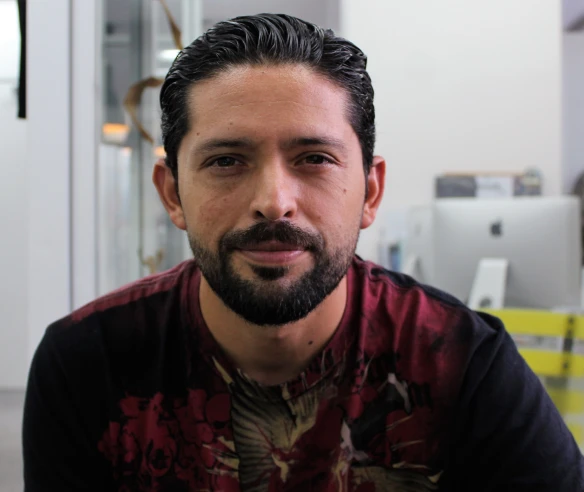 Lords of Black has already established a signature sound. How has it evolved and will it keep evolving from where you are now? "We know what kinds of weapons we have in the band. My voice is not the best or the worst. It's just my particular way to sing. Then we have this strong songwriting from Tony Hernando and the way he can play the guitar. We have this other element, on the drums with Andy C. He's a really great and strong drummer and he can write lyrics and melodic songs. We try to put together all this in a big mix in the Lords of Black music. It's distinctive kind of music. I think with the third album, we're just trying to fill the empty spaces between the first and the second album. On the first album, we didn't have any fan base. On the second album, you have a fan base because people start to know the band. On the third album, we need to fill the space between the people who love the band and people who know the band. You're gonna hear the Lords of Black sound, but you're gonna hear something different, something new, because we have these progressive elements and heavy metal, classic. We have a lot of things to show the people there."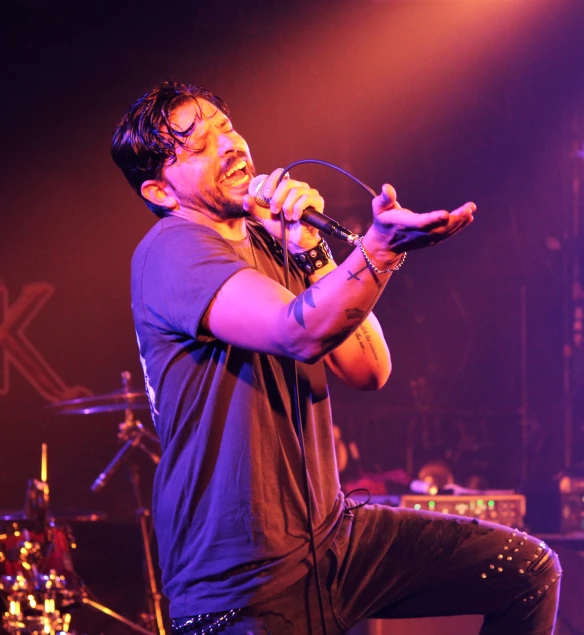 Power metal legend Roland Grapow has produced the first two Lords of Black albums. How important is he for the band? "We feel that Roland is kind of the fifth member of the band. He knows, he has this background from Helloween and Masterplan. He knows what we need to do with the music, with the sound. He's been working with us from the very beginning on every album, on the songwriting process. He helps us choosing songs for the final track list. We love to work with Roland."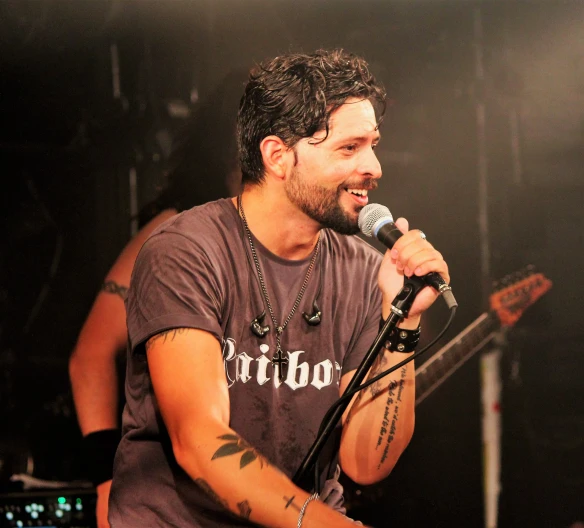 In Lords of Black you are singing songs you have helped create, but in Rainbow, so far, you are singing classic rock songs shaped by industry legends like Ronnie James Dio, Graham Bonnet and Joe Lynn Turner. Do you feel pressure when you perform their songs? "Not really. I prefer to sing the songs in my own way, in my own style. Obviously you need to show some respect when you do those kind of songs with vocalists that I love, of course. But I always try to sing the songs in a Ronnie Romero way. So, pressure, nothing! And with Lords of Black and the sound, it's just about fun."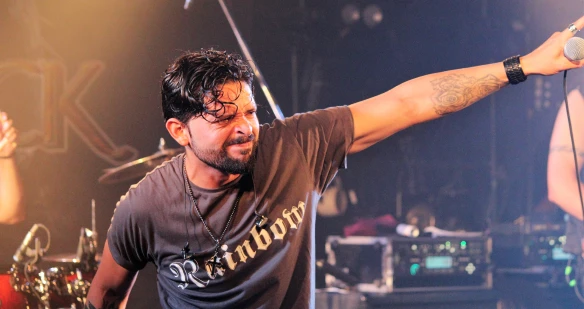 At Lords of Black live shows, the band has mixed their original material with performing some well-chosen rock classics. "We always try to choose songs that we love. I started to listen to Rainbow and Deep Purple when I was seven years old. So, I really love to sing Rainbow songs, even with my band, not just with Ritchie. But sometimes we play Queen songs. Even on the last album we recorded a Bruce Dickinson song, 'Tears of the Dragon'. And we recorded 'Innuendo' from Queen and 'Lady of the Lake' from Rainbow," explains Romero who also reveals that "we have an Anthrax song!" which has been recorded but not yet released. "For the Japanese fans we have a special set list with a special encore with special covers."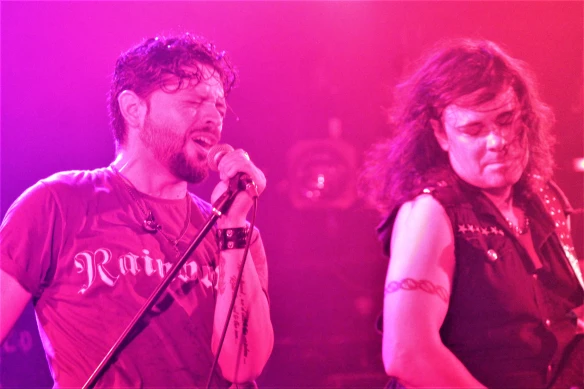 While Lords of Black keeps busy with gigs around the world, they have also started work on the next album. "In fact, right now we are recording the album. We are recording the vocals. We have these Japanese shows, then we go back to Madrid to record the vocals. And then we need to go to Atlanta to the ProgPower festival. Then we have a mini tour with Voodoo Circle. It's five or six dates around Europe. Then probably we will go to Russia in December. It's not done with the dates, but probably we will make a couple of shows there at the end of the year."
www.facebook.com/lords-of-black