Album review: Witherscape "The Northern Sanctuary"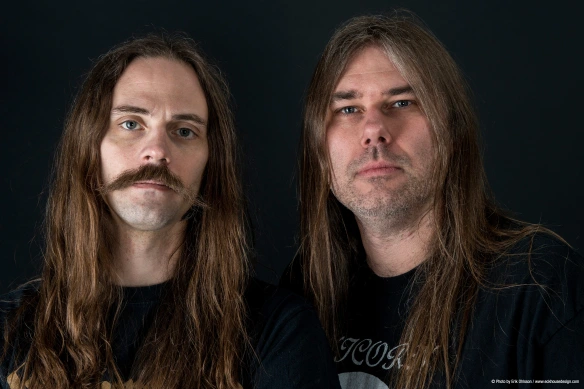 Swedish melodic metal duo Witherscape is back with a great second album.
Witherscape is melodic death metal in the true sense. While Witherscape's music is quite heavy and even fierce at times, it is not one of those brutal albums. This is melodic heavy metal – a great combination of melodic death metal and power metal with a serious dose of progressive metal in the mix as well. It is indeed mostly heavy music but with plenty of great melodies and keyboards all over the place.
The duo behind Witherscape – Dan Swanö (Nightingale, ex-Edge of Sanity, Bloodbath) on vocals, drums and keyboards, and Ragnar Widerberg on guitar and bass – released their debut album "The Inheritance" in 2013 and followed that with an EP in 2014. Now they're back better than ever.
The album opens strongly with "Wake of Infinity" which has a haunting King Diamond-flavoured opening part. The following track, "In the Eyes of Idols", is so catchy it could be a radio hit or a chart-topping single. "Rapture Ballet" has a great, menacing groove to it and a progressive metal-style combination of guitars and keyboards. Brilliant stuff.
"The Examiner" is essentially a power ballad with a piano. Sure, we get some growling, a few great guitar licks and a bunch of progressive stuff as well, but this is the melodic death metal equivalent of a Scorpions ballad. Nothing wrong with that – it's a great song. "The Marionette" continues on the same melodic, power ballad road, but most of the tracks on this album are heavier and faster.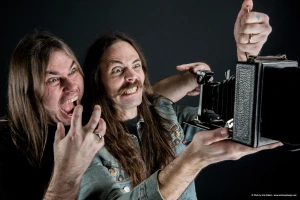 The 13-minute title track, "The Northern Sanctuary", is a fantastic progressive metal song with many different parts and styles to it. It's the album's masterpiece. The album finishes off with a beautiful instrumental piano piece called "Vila i Frid" (Swedish for "Rest in Peace").
Overall this is a great album. Witherscape is a band not afraid to just make great music, regardless of what is expected or what normally fits in to a certain genre. A ballad with some growling works for them just as a death metal track with AOR keyboards make perfect sense in the world of Witherscape.
Paul Kuhr, perhaps best known as the vocalist for American death/doom metal band Novembers Doom, has contributed lyrically to the new album which is a concept album carrying on the storytelling from "The New Tomorrow" EP.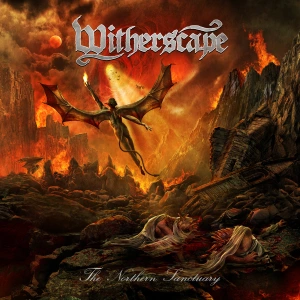 Dan Swanö's background as an engineer and producer for bands such as Opeth, Katatonia, Marduk, Dark Funeral, Dissection and Asphyx, shines through in the excellent production of this new album. For production nerds there is even a limited edition of the album which features a bonus disc with a different mix of the album.
Witherscape's "The Northern Sanctuary" will be released on Century Media on 22nd July. You should buy it.
"The Northern Sanctuary" – track list
Wake of Infinity
In the Eyes of Idols
Rapture Ballet
The Examiner
Marionette
Divinity
God of Ruin
The Northern Sanctuary
Vila i Frid