Interview: Urban Breed of Serious Black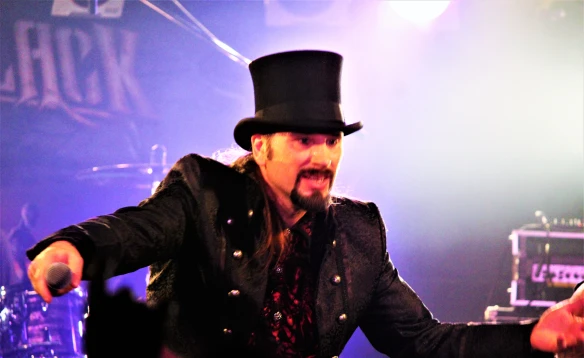 While a relatively new band, European melodic metal band Serious Black has some serious pedigree and has already released three studio albums. Roppongi Rocks met Serious Black's Swedish vocalist Urban Breed when the band recently played in Japan for the first time.
"It's the first time for me in Japan and for the band, but not for all the members. We have a few members who have been here previously," explains Urban Breed as we sit down the day before the band's first-ever Japan gig.
In its short time of existence, the band has seen some top-level members departing, including Roland Grapow (Helloween, Masterplan), Thomen Stauch (Blind Guardian) and most recently Bob Katsionis (Firewind). But the band has survived those potentially career-ending departures and is stronger than ever. "The question is what we would've been without these departures. We might have been even better, or worse. Who knows? We'll never find out," says Breed.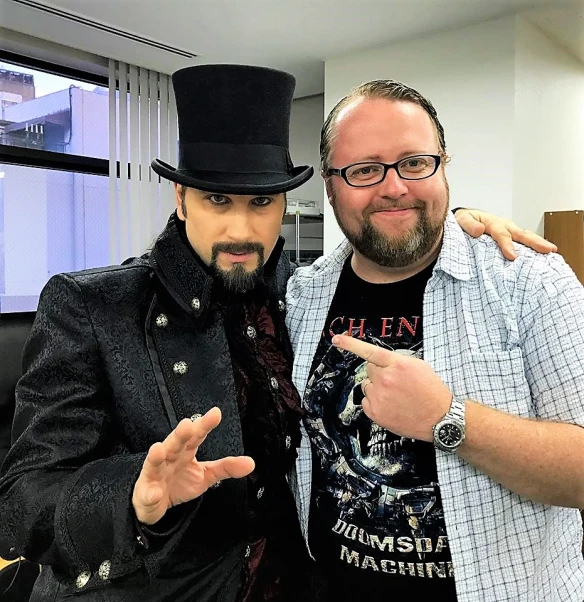 Vocalist Urban Breed is a fabulous frontman who, prior to relocating to the US, fronted several Swedish bands such as Tad Morose and Bloodbound. Bassist Mario Lochert (Emergency Gate), guitarists Dominik Sebastian (Edenbridge) and Christian Münzner (Obscura, Necrophagist, Alkaloid), keyboardist Jan Vacik (Dreamscape) and drummer Alex Holzwarth (Rhapsody of Fire, Avantasia, Blind Guardian) make up the rest of the current line-up of the band.
"I don't think we noticed that big of a difference," says Breed about the departures. "Too bad the way it happened, but I don't think the workflow changed that much. It didn't. It's been the same from the beginning. It's been a fast tempo from the start. I joined in September and in January the album was out," says Breed about working on the first album, "As Daylight Breaks", which was released in January 2015. "As it was such a fast tempo, we didn't have too much time to think about things. We just got in there and got it done. That's why we haven't had a chance to really think about what has happened with the line-up changes."
So how did Breed go from being a local musician to fronting Serious Black? "I think it was Thomen that suggested I should be in the band. Actually, it was Thomen's drum tech who suggested me to Thomen when they were looking for singers when the band was being put together. That's how it happened. Then Mario had to track me down. When he got hold of me I told him: 'Yes, as long as you're prepared to get a stubborn singer. I sing whatever I want!' Haha!! He said yes. He didn't really then know what he was committing to."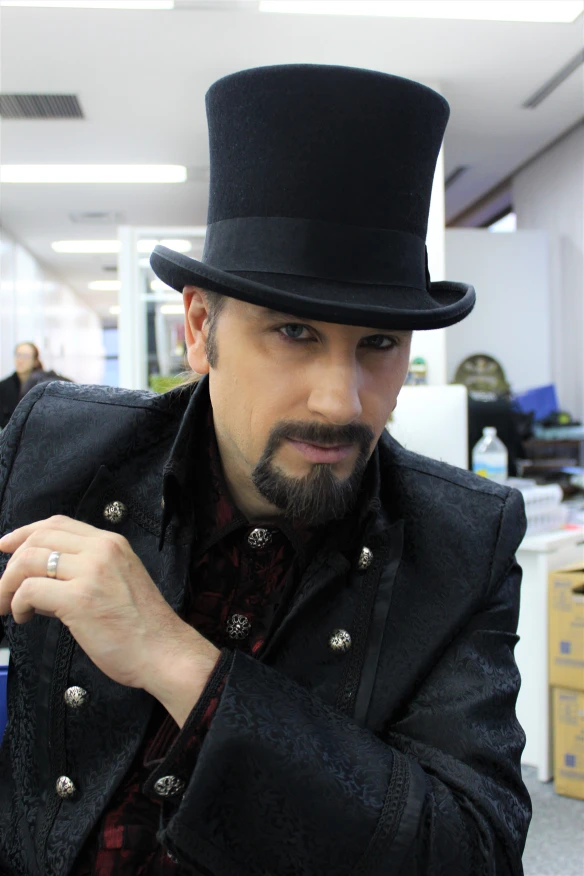 While Breed nowadays live in Alabama, USA, Serious Black is a European metal band and they often get lumped in with power metal bands. But that's not exactly a great categorisation for this band. "It's interesting that you bring that up. It's not that much power metal, really. We do have some power metal songs too, but we have a very broad spectrum. We play everything from straightforward hard rock via AOR to power metal. When it all started, it was Mario's dream to put together a power metal band. That's kind of why it was launched as a power metal band. That's why we get called that and that's perfectly fine. I have realised that most people who listen to power metal also like almost any kind of hard rock. That makes me feel free to do whatever I want. If a song demands some more hard rock groove, well, then we can do that."
Bob Katsionis from Firewind was only in the band for a brief period, but he stamped his mark on the band with his songwriting. "Absolutely. Bob and I have had a really close cooperation. It has worked very well. I would've been surprised otherwise as it was me who suggested that Bob should play with us. Funnily enough I saw him perform with Firewind many years ago at ProgPower in the US. I then said: 'I want to play with him, none of the others. It is Bob I want to play with'. And then that happened which was kind of fun.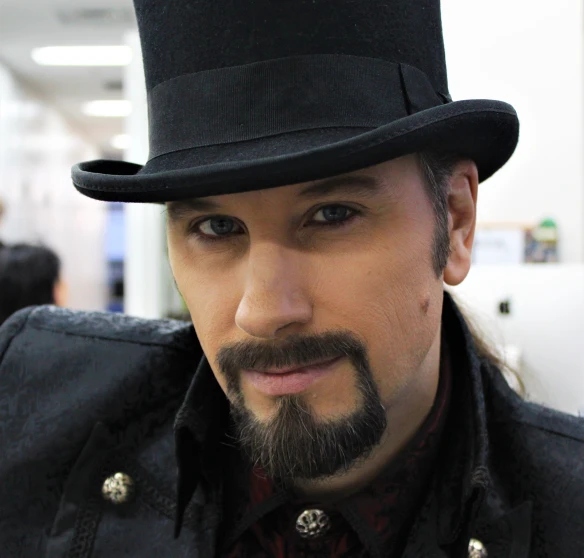 Having a band with members from different backgrounds and based in different countries and time zones is not always easy to manage. "If we fight it tends to be because of the time difference. I am six hours behind all the others. So, often when I get things sent to me, I am already in bed. If they expect a quick answer they usually have to wait. That's the kind of things we fight about. Often when we write songs, we do so together but from a distance. Not always, but often. It's kind of peaceful as one has time to calm down whenever there are differences of opinion. We all record in our own studios. That is a much smoother way of working. You get a bunch of demos in a Dropbox that you can look at when you're sitting around and thinking about ideas. On the latest album we also have songs written in a completely different way. For example, the last song Bob and I wrote in a hotel room without instruments. We didn't sing anything either. We just said: 'This how we will do it!' Then Bob laid down the basic production while I wrote the lyrics and sang the melody. I only had to ask for another four bars in order to fit in all the lyrics! Haha!! It was almost the same with 'Serious Black Magic'. I woke up on the tour bus when we were in Stuttgart, I believe. I had the chorus in my head. I presented it to the band who were about to get going with soundcheck and thus didn't pay attention. Then at a place called Backstage in Munich, we were backstage at Backstage! I grabbed Bob and said: 'This melody and these lyrics. This is the chorus.' Then Bob said: 'I've got the riff!' Then we had the whole song. I told Bo when we wrote it: 'This is it. This is our 'The Number of the Beast' or our 'Balls to the Wall'. We'll always have to play this song.' We're having a lot of fun with it live."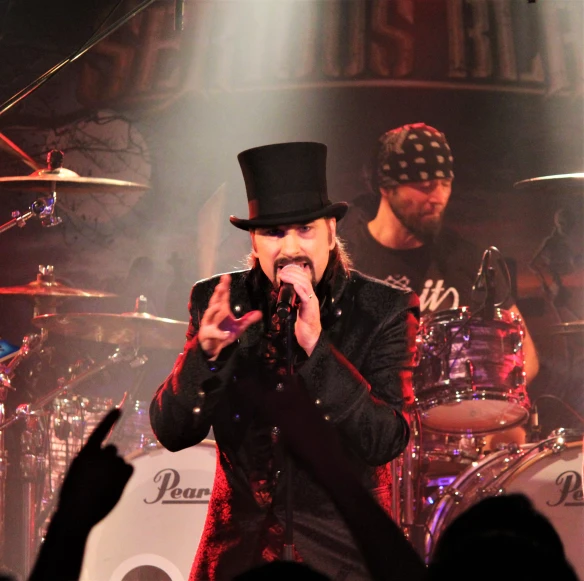 The band's creative process seems to work well as the band has released three full-length studio albums in little over two and a half years. "It's been sort of planned. But exactly when a record gets released is mainly based on the tour schedule. We know we have to write new songs all the time. It never ends. When you have many songwriters it's not that much of an issue. It would've been different if it's a band with one songwriter. I do all the lyrics and vocal melodies and that's quite a big workload, but I enjoy it. And I don't have to deal with too many of the other things. When it comes to the business side, I don't have to deal with it."
"I think the next album will come a bit later. It has nothing to do with us having run out of new songs or anything like that. No, it's all about the touring cycle. The next album will appear when we have a tour planned. It would almost be stupid to do it any other way. To release an album and not follow it up with a tour is stupid. Why not book a tour and release an album, in that order? It is great having people who can deal with everything around the band. Because even if one realises it is logical to release an album and do a tour, it can be hard to make it happen. It is a lot of work. That is one of the strengths of this band. We have some creative people but we also have Mario who is an engine that drives our bookings and gets everything organised. Without Mario everything would fall apart. He can take time off when we're writing songs, it's OK. But there is no point in us writing songs if he doesn't also do his job."
Since the latest album, "Magic", was released in the late summer, the band has been touring in Europe and Japan and then also Mexico as opening act for HammerFall. Then there will be a bit of a break at the end of the year. "Alex might need a break from flying. He's been out with Rhapsody as well. He might want to stay home for a little bit."