Album review: Creinium "Hallucinosis" – great Finnish dark metal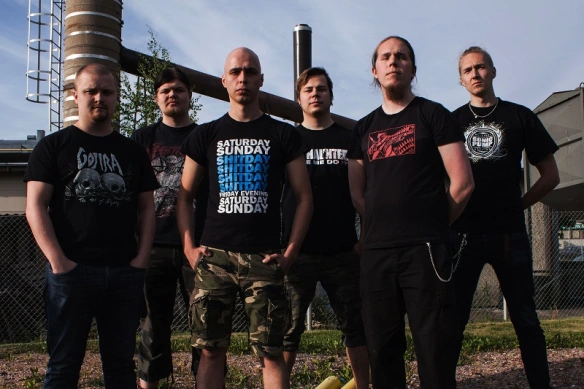 Creinium gives us great Finnish dark metal on its debut full-length album.
As we all know, Finland is a super power when it comes to heavy metal. Not only do they have older, well-established acts that keep on delivering, they also have a stream of new bands and artists who keep turning up with great new music. Creinium is one of those new Finnish bands you should keep an eye on.
Creinium plays dark metal which at times live in the same neighbourhood, but not in the same house, as Amorphis and Children Of Bodom. Their music is quite diverse and they mix a lot of influences. While the band calls its music "hybrid metal", I'd describe it as a blend of melodic death metal with some blackened, symphonic and progressive touches. Together these influences create some great, modern heavy metal. Creinium has a generous portion of keyboards in its music which helps the band build some dramatic sound landscapes in which to base their dark metal. There are many small details and nuances buried deep in these songs, some of which you'll only discover after playing the album several times.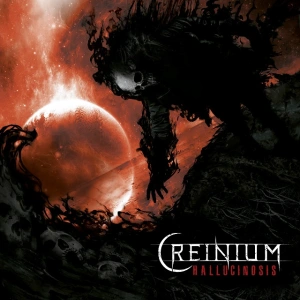 One of the album's best tracks, "The Ophidian Heir", has a slow haunting start before the song moves into heavier and faster territories. Another favourite is "Passage to an Altered Portrait" which also has a slow and haunting intro which then gathers speed and strength. "Solarbound Colony" is perhaps the track on the album that stands out the most when it comes to showcasing the band's technical skills.
Since it was founded in Helsinki in 2012, the band has released a demo, a single and an EP. "Hallucinosis" is the band's debut full-length album and it marks the arrival of a new class act on the Finnish heavy metal scene. With a quality debut album just released, Creinium should be in a great position to get this show on the road. Alas, that is not the case. All band members, save for founding drummer Aleksi Holma (ex-Path of Annihilation), have left the band. Holma is currently recruiting a new line-up and has so far found vocalist Mika Tönning (ex-Catamenia, Dawn of Relic, Solacide) and bassist Matti Siekkinen (ex-End Time Design). Keep an eye on this band as I reckon the next reincarnation of Creinium will be even better than the line-up that recorded this album.
Creinium's "Hallucinosis" album is out now on Inverse Records.