EP review: The Babes "It Ain't Easy"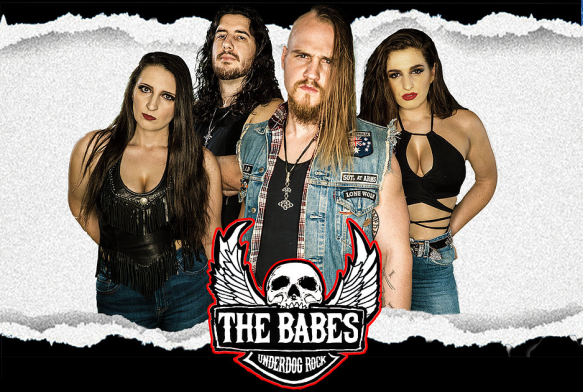 Aussie rock band The Babes has a great EP out and will tour Japan this month.
"It Ain't Easy" is a four-track EP that is a great introduction to The Babes, a good-fun rock band based in Adelaide, Australia. It's a family business: three of the four members are siblings and their dad is their manager. Of the four great tracks on the EP, my favourite is the terrific "Ride It", a rock song with a punk attitude. The band has opened for artists such as Ace Frehley, Hardcore Superstar, Cherie Currie and Sebastian Bach, which should give you a hint of what type of music this is. This is meat-and-potatoes rock'n'roll made to entertain. It's straightforward party music, nothing too deep. Bring out the beers and turn up the volume. The Babes are here to give you a good time. The EP closes with "Always Ridin'" a hair metal power ballad that is a soundtrack to get laid to. They call their music "underdog rock", but that will have to change soon as these Aussies are now winners. Live on stage these songs will be great at getting a crowd going. The band has already toured the US and extensively at home in Australia. Now they're taking on Japan.
The Babes will play in Tokyo on Sunday 23rd June as one of the opening acts for Girlschool and Venom Inc, and will also do gigs in Tachikawa and Kyoto as well as an in-store appearance in Osaka.