Interview: New chapter for Graham Bonnet with "The Book"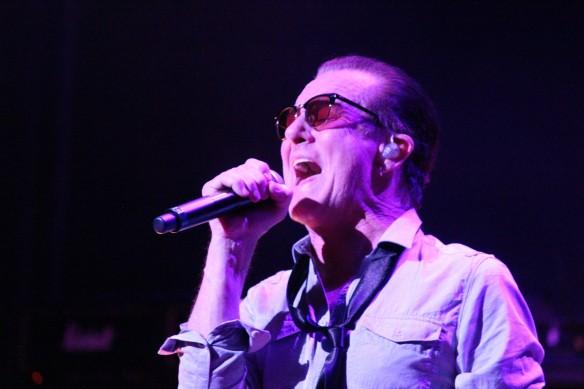 Legendary Rainbow, MSG and Alcatrazz vocalist Graham Bonnet is enjoying a revival with both old and new music from him being released. In addition to reuniting with MSG for some special shows and releasing material from his past, Bonnet will release the first studio album with his Graham Bonnet Band in November.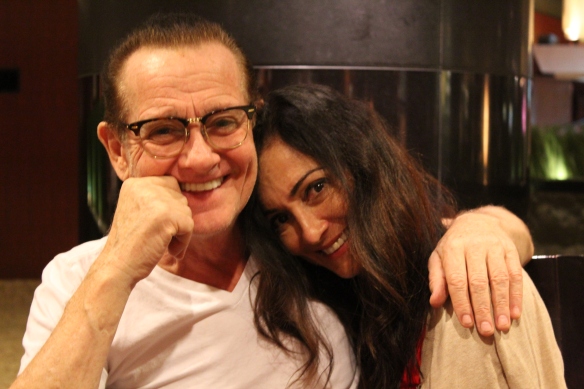 Graham Bonnet has had a career playing with some of the biggest bands in rock. He has played together with phenomenal guitar legends such as Ritchie Blackmore, Michael Schenker, Yngwie Malmsteen, Steve Vai, Bob Kulick and many more. When the former Rainbow, MSG and Alcatrazz frontman recently visited Japan, to perform as part of a celebrated MSG reunion labelled Michael Schenker Fest, Roppongi Rocks had a chat with him to talk about his past, present and future.
As I sit down with Graham Bonnet at his hotel a couple of hours after his appearance as one of three MSG vocalists at the sold-out Michael Schenker Fest in Tokyo, he seems happy with the gig which Schenker plans to release as a live DVD. "We needed a little bit more rehearsal, but it went OK," says Bonnet.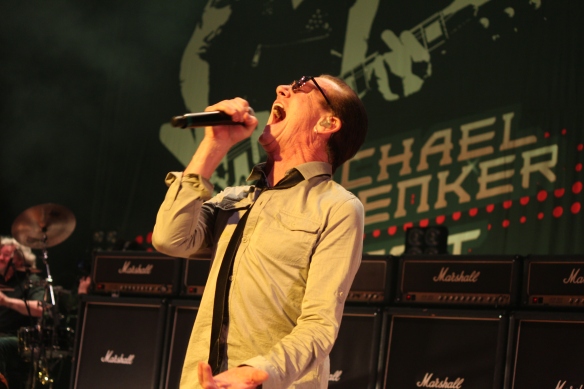 Graham Bonnet has done many Japan tours in his career. He has very loyal fans here and some great memories. "Coming here the first time, not knowing what to expect and being told by certain members of the band that 'You won't believe it when you get there. You know how you love The Beatles, Graham? This will be like that'. We came here and it was like people coming out of the woodwork at the hotel. Where did all these people come from? We couldn't walk down the street. We basically stayed in the hotels as much as possible and we went out through the kitchen, out the back door. I was just amazed because the albums did so well here and the fans were unbelievable. They are very faithful fans, over the years you see the same people. They're older now, but we all are. They're growing old with us. And there is a new batch coming forward. Very, very young kids, 16-year-olds or whatever, so it is really cool. Their mom or dad or grandfather says 'Listen to this. This is real music!'."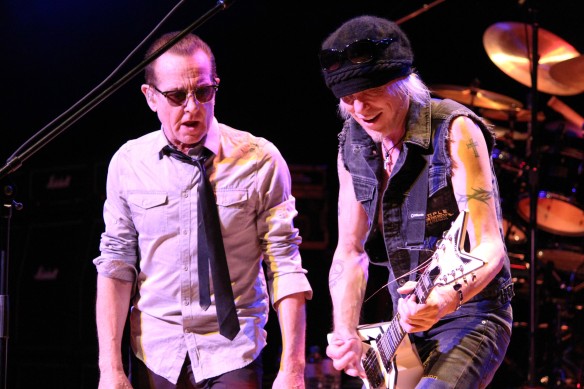 Bonnet's original stint with MSG in the early 1980s was short – one album and a few infamous minutes on stage at a UK gig – but the pair did a celebrated reunion in Japan in 2015, when Graham Bonnet Band was the support act to Michael Schenker's Temple of Rock and Bonnet guested his old paymaster on a few songs from MSG's excellent "Assault Attack" album. "I was invited! Basically that's it," explains Bonnet what prompted the reunion after all these years. The reunion was a success and this year the two men have been playing together again with Michael Schenker Fest. "We did Sweden Rock with the same line-up and it was a natural progression to come here. Michael's huge here and as I and the bands I've been in are pretty well known here too, it seemed like a magic combination."
In the last few years, Bonnet's career has significantly picked up, both commercially and creatively. In addition to the reunions with Michael Schenker and the formation of the Graham Bonnet Band, there is also a steady stream of older material being released to the joy of the world's Bonnet fans.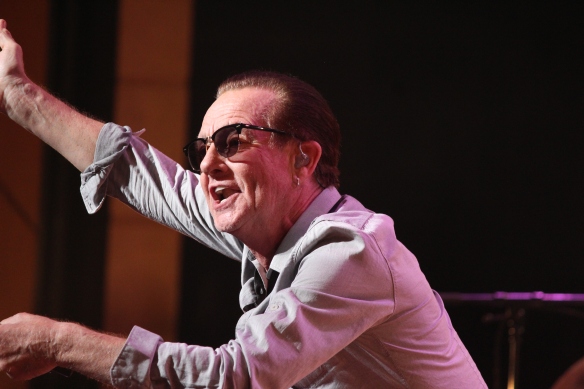 One of the many Bonnet things happening right now is the release of "Don't Kill the Thrill", the until now unreleased second album by Blackthorne, the planned follow-up to the great 1993 album "Afterlife". Blackthorne – an American hard rock band active in the early 1990s featuring Bonnet, Bob Kulick, Jimmy Waldo, Chuck Wright and Frankie Banali – recorded this album back in 1994 but it didn't get released. "I don't even remember recording it!" laughs Bonnet. "Because we recorded every day when we had the band together, every day was basically a party with lots of beer drinking. We were very productive, believe or not. We did a lot of songs and apparently they're not too bad! I am looking forward to hear it myself!"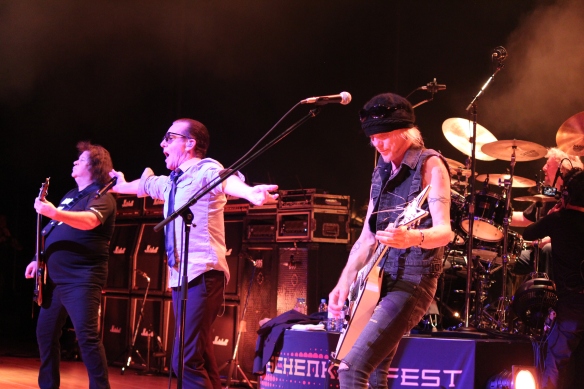 During the interview, Bonnet's partner Beth-Ami Heavenstone, who is also Graham Bonnet Band's co-founder and bass player, sits next to him. Graham Bonnet Band's current line-up is rounded off by guitarist Conrado Pesinato, Jimmy Waldo on keyboards (New England, Warrior, Alcatrazz, Quiet Riot, Blackthorne) and drummer Mark Zonder (Warlord, Fates Warning). Working with one's partner professionally is perhaps not always easy. How does Bonnet find it? "Ask Beth-Ami!" says Bonnet with a big smile on his face. "I enjoy spending all my time with him. We get along great, we're best friends. I am in awe of him musically, I admit it," says Beth-Ami Heavenstone.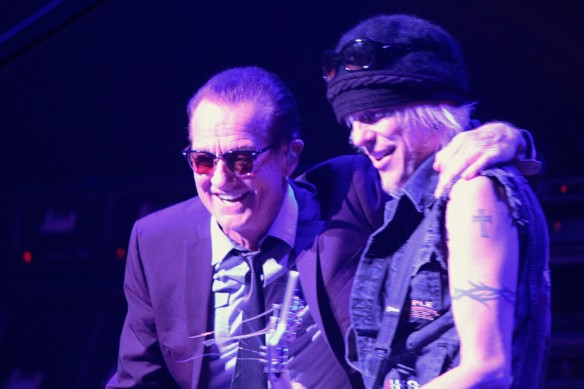 Bonnet continues: "We started this together. It was Beth-Ami and I who started the band. We sat down three years ago, just about, with an acoustic guitar and I showed her ideas I had for this album. I had like six or seven or eight songs. The whole thing developed into a band. She said 'This is good!' and 'I'm not sure about the middle part of that one'. She was a great help. It is always good to have other ears. I sometimes ask my kids 'What do you think of this melody?', 'What kind of words should they have?' When Beth-Ami and I sat together there was an immediate sort of bond, I think. She knew what I was thinking, how the songs should feel. She arranged parts of 'The Mirror Lies' for instance. It's great!"
The Bonnet-Heavenstone duo started to think about putting a band together. Guitarist Conrado Pesinato was the first musician that came onboard. He had previously played with Heavenstone in the band Hardly Dangerous. "I played with Beth-Ami at the Whisky in LA and Conrado happened to be the guitar player. I was looking at every guitar player under the sun in LA and Beth-Ami said 'Why not choose Conrado because you know him?' She suggested him – why not? It seems to have worked out pretty cool," says Bonnet. "There are all these guys who want to take over the band and obliterate the song. You want to put some interesting and intelligent parts into a song as opposed to going 2,000 notes a minute which now is beginning to sound to me a bit dated. I don't need that. The song needs content and the song needs to be heard and not drowned out. Once in a while it is good but not too much!" explains Bonnet how the very talented guitarist Pesinato fits in very well in a band without trying to take over the whole show.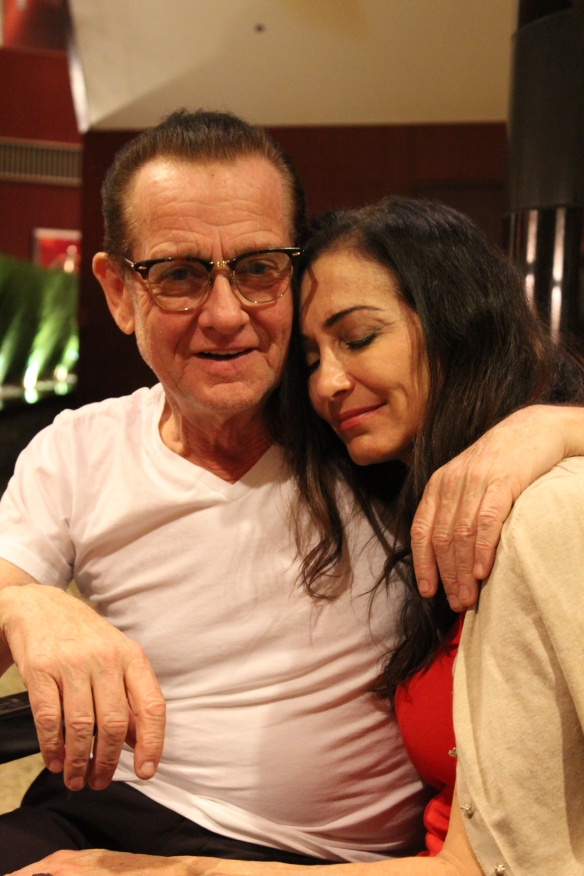 Eventually the band found drummer Mark Zonder, but only after having tried a number of other drummers first. "We were slowing down because we had three or four different drummers. They didn't sound the way we wanted them to and Mark was suggested. He came along and he did two-three songs, pretty much like perfectly right. Very good session guy." Graham Bonnet Band had found its drummer. The most recent addition is keyboardist Jimmy Waldo who has already played with Bonnet in several bands.
Over the past two years, Graham Bonnet Band has toured in North America, Europe and Japan and released a couple of new songs digitally ("My Kingdom Come" and "The Mirror Lies"). In November the band will release its first full-length studio album, "The Book", on Frontiers Records. The two great tracks will not feature on the album but they will be released on a planned retrospective double-album anthology which will include songs from all of Bonnet's full-length albums plus some rarities. "They were the first things we actually recorded. We had to put them out so people could hear them and what was happening, that nothing was going to change drastically. They show what we're gonna do. They're a sample," explains Bonnet that the two tracks and the music on the new album are all within what his fans expect from a former Rainbow, MSG and Alcatrazz man.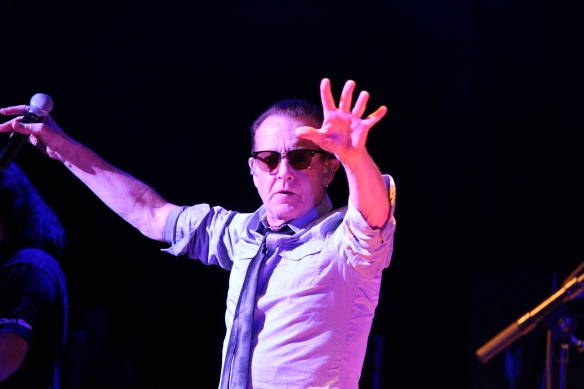 Once the album comes out on 4th November, the band plans to get out on the road. "Yeah, we're touring for quite a while," says Bonnet. So far they have announced European dates in Spain and the UK with more to come. Hopefully we will also get to see the band back in Japan within short.
Read Roppongi Rocks' 2015 interview with Beth-Ami Heavenstone here.
Read Roppongi Rocks' review of Graham Bonnet Band's 2015 Tokyo gig here.
Read Roppongi Rocks' review of Michael Schenker Fest in Tokyo here.
Read Roppongi Rocks' interview with Michael Schenker here.
www.facebook.com/grahambonnetmusic / www.grahambonnetband.com