News: Reunited New England to play two shows in Japan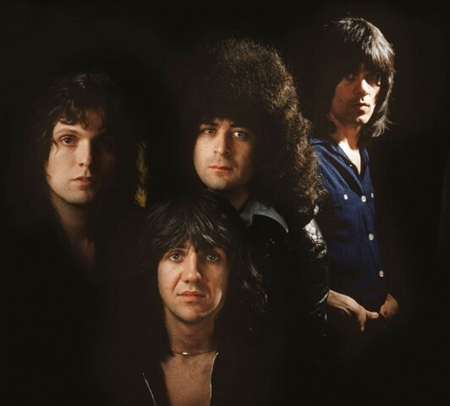 New England's classic line-up will reunite for gigs in Japan in November.
American melodic rock band New England will reform for a couple of reunion gigs in Japan in November. The band will also do a few US gigs this year. The band's classic line-up with John Fannon (vocals and guitar), Hirsh Gardner (drums), Jimmy Waldo (keyboards) and Gary Shea (bass) will be on stage for the reunion.
The band was originally active in the late 70s and early 80s. They had KISS frontman Paul Stanley as producer and shared management with KISS. When John Fannon suddenly left the band in 1982, he was briefly replaced by future KISS member Vinnie Vincent on guitar and lead vocals (on Gene Simmons' recommendation). New England changed its band name to Warrior and the band's brief existence led to some demo recordings of songs written by Vincent that would eventually end up as KISS and Vinnie Vincent Invasion songs. When Vincent was offered to join KISS, Warrior broke up. Jimmy Waldo (now in Graham Bonnet Band) and Gary Shea then went on to play with Graham Bonnet and Yngwie Malmsteen, and later Steve Vai, in Alcatrazz.
New England has done some reunion gigs over the years and also released a new single, "I Know There's Something There", in 2015.
New England will play at Club Citta in Kawasaki, Japan on 18th and 20th November.
www.clubcitta.co.jp/001/newengland-2016 / www.newenglandrocks.com