Album review: Amaranthe "Maximalism" – energetic modern metal with fantastic pop hooks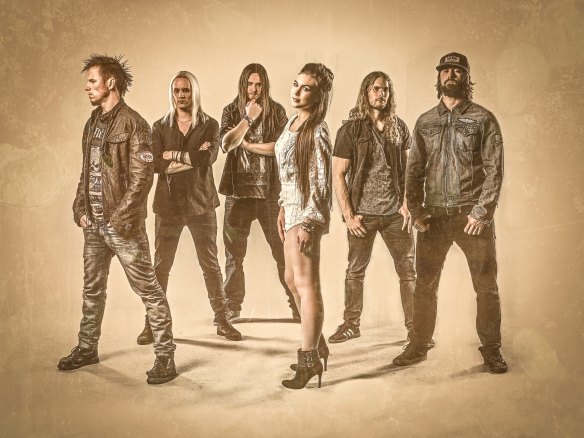 Amaranthe is back with a catchy metal album with plenty of pop hooks and boatloads of energy.
I have a weakness for Amaranthe. Ever since I saw them doing a showcase gig in a Tokyo basement in 2011, their modern take on catchy melodic metal with plenty of pop hooks blended with growling and smart guitar licks, has got my attention. I am not alone. Japanese fans were quick to discover the Swedish band and they have been here in Japan on tour six times in five years.
"Maximalism" is their fourth album and it is a natural progression of their earlier work. Once again we get a big dose of catchy, heavy, melodic music and with a few twists – just like I want my Amaranthe. "We want to continue to develop in the same direction as we have headed over the past two albums. We want to continue to develop our sound. We want to be more pop and at the same time much heavier. Yeah, more of everything!" said Elize Ryd last year when we sat down in Tokyo to talk about the next album. She wasn't wrong. It is built on a solid foundation of Amaranthe's signature sound but turned up a notch. Amaranthe mastermind Olof Mörck calls "Maximalism" the band's "manifesto to the world". This is Amaranthe Overdrive, Amaranthe Deluxe, Amaranthe Maximized. This is Amaranthe more of everything. It is a slightly more diverse Amaranthe than on the three earlier albums and it is very, very good.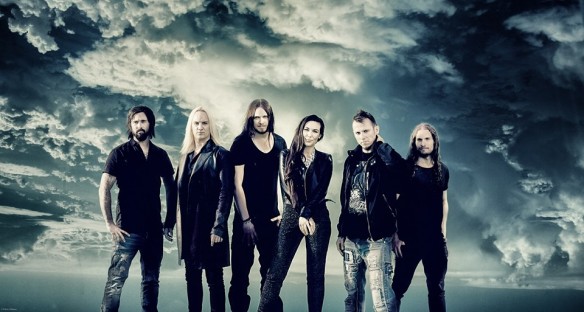 The album kicks off in a very typical Amaranthe way with "Maximize" – here you get all of Amaranthe packed into a three-minute song bursting with energy. We get a great melody, different vocal styles, some guitar hero antics and a great rhythm section (Morten Løwe Sørensen on drums and Johan Andreassen on bass) as a foundation for the music. The album then continues along the same track. Amaranthe continues to make very good use of its three vocalists – Elize Ryd, Jake E and Henrik Englund Wilhelmsson – which means they can go pop, melodic rock or ball-crushing growling as they like. They have all of that and much more within the band.
As expected, there are a bunch of tracks on this album with potential to be major mainstream hits, including the fantastic R&B-esque sing-along "That Song" and the very catchy "Boomerang", and perhaps also "Break Down and Cry" and "Supersonic". The infectious "On the Rocks" is one of my favourites on the album – great melody and fine guitar work.
"Limitless" is a strong power ballad and the album's closing track, "Endlessly" is a major showcase piece for Elize Ryd and her beautiful voice. I have no doubt that Ms. Ryd will be doing more solo stuff outside of Amaranthe in coming years. She has all the ingredients of a major star. She has grown on this album, doing more new things with her voice.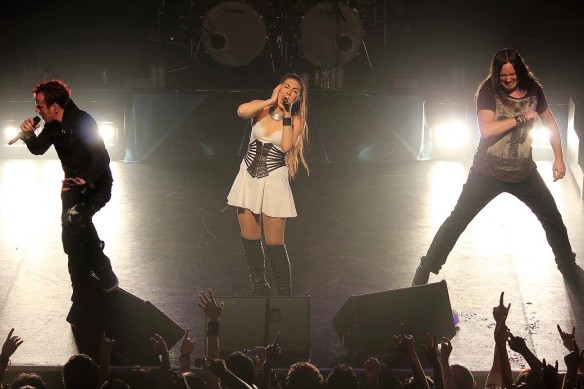 This album is so catchy and bursting with energy that it bounces off the walls as I give my early promo copy a spin here at Roppongi Rocks headquarters. Some stubborn metalheads will no doubt reject it as non-metal, but who cares? This is metal and it is pop, it is Amaranthe and it works. It makes me want to dance, headbang and play air guitar at the same time.
Great band, great musicians, great melodies, great production. I can't help myself – I am still on the Amaranthe bandwagon. Five years and counting.
Amaranthe's "Maximalism" will be released on Spinefarm Records on 21st October.
www.amaranthe.se / www.facebook.com/amarantheband