Album review: Graham Bonnet Band "The Book"
One of the most distinguished voices in rock, Graham Bonnet, is back with the debut album of Graham Bonnet Band. It's tasty, terrific and bleeding fantastic!
Former Rainbow, MSG, Alcatrazz and Blackthorne vocalist Graham Bonnet is back with a fantastic first album with his current band – Graham Bonnet Band.
Already back in June 2015, when an early version of Graham Bonnet Band toured Japan as opening act for Bonnet's former paymaster Michael Schenker, they were fantastic. Since that tour, the band has added two new members and taken this a few levels up the stairway to quality rock heaven.
The album, "The Book", kicks off with "Into the Night". This is a great introduction to the band where all members get to shine. "Welcome to My Home" continuous in the same way and so does pretty much this whole album. "Dead Man Walking" is a smoking rocker where not only Bonnet is on fire, but all the band's musicians get to show what they're capable of. Fabulous stuff. Actually, most of this album is a terrific showpiece for this band. "Strangest Day" and the title track "The Book" are, next to "Into the Night", perhaps my current favourites on this very solid album.
This album really is a career defining moment for Bonnet, where all his past work in rock comes together on one explosive rock album. But this is a band that is so much more than just a famous singer. Fierce bassist Beth-Ami Heavenstone (Hardly Dangerous) provides the backbone together with drummer Mark Zonder (Warlord, Fates Warning), while guitarist Conrado Pesinato (Hardly Dangerous) stands up very well to the many famous guitarists Bonnet has played with during his career (Michael Schenker, Ritchie Blackmore, Steve Vai, Yngwie Malmsteen, Bob Kulick, Chris Impellitteri, etc). The latest addition to the band is Jimmy Waldo. Waldo has played with Bonnet in the past in both Alcatrazz and Blackthorne and is also a founding member of classic 70s rock group New England.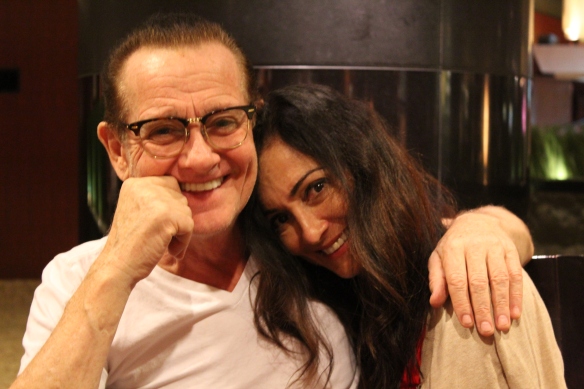 Graham Bonnet Band is ridiculously good. The band members are very skilled, but they are also quite playful, perhaps even a tad bit naughty, and it shines through in the music. Add the one and only Graham Bonnet on top of that and you have something terrific. This is a classic, up-tempo rock album of the best kind. It doesn't get any better than this. Melodic, energetic and with that unmistakable voice from Skegness. Fans of Bonnet's earlier bands will not be disappointed with this terrific album. What's there not to love about this band?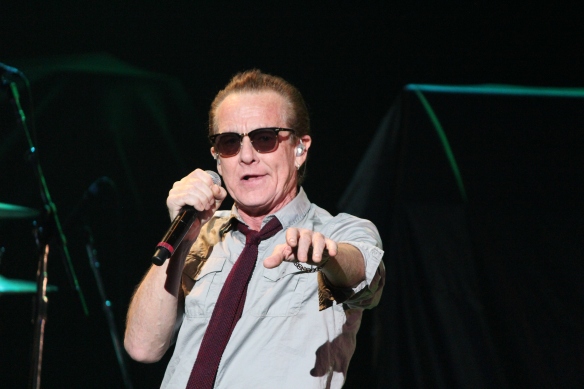 Having seen Graham Bonnet perform on two Japan tours with Michael Schenker in 2015 and 2016, I am hoping that we will get to see a full Japan tour with this complete line-up of the Graham Bonnet Band sometime soon. In the meantime, I will listen to this album frequently and go and see Jimmy Waldo perform with the reunited New England when they play Japan in November.
In addition to the new material, there is a bonus CD where Graham Bonnet Band has re-recorded some of the classics from Bonnet's earlier bands.
I love this band. You should too. "The Book" will be released by Frontiers Music on 4th November and on Ward Records in Japan on 28th October. Buy the album. And the t-shirt. And buy tickets to go and see them live.
www.facebook.com/grahambonnetmusic / www.grahambonnetband.com