EP review: American Mafia "Made in New York"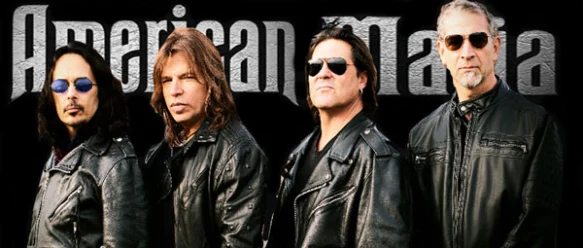 American Mafia returns with "Made in New York", a great American-sounding melodic rock EP.
American Mafia's new EP is called "Made in New York", and their music is indeed very American. This is grown-up, melodic hard rock of the American kind. Unlike much of the European melodic hard rock acts, this type of melodic rock is less hair metal and more blues-based rock built around fine songwriting.
This band writes great songs. This is an EP with five very good tracks. I much prefer this than a twelve-track full-length album with a few fillers thrown in. More bands should release killer EPs.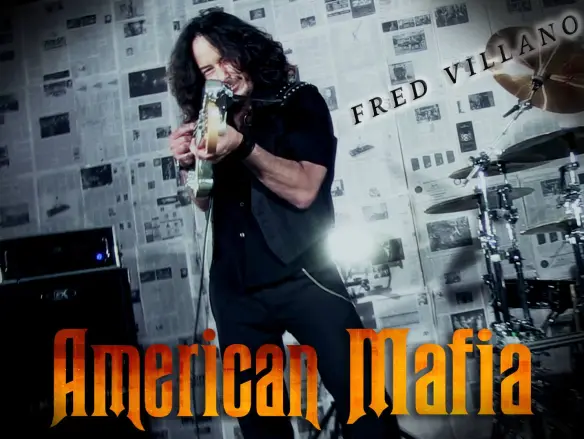 American Mafia has now evolved into a proper band. On their 2014 debut album, "Rock N' Roll Hit Machine", the core duo of Tom Jude and Freddy Villano used many guests in order to write and record the album. With the new EP, American Mafia has become a solid quartet. The band has great pedigree from melodic hard rock bands: guitarist Tom Jude played with Doro Pesch's solo band and bassist Freddy Villano has played with Quiet Riot and Dee Snider's Widowmaker. Singer Don Chaffin has played with Dan Spitz in Dave Mustaine-produced Red Lamb, while drummer Bobby Marks has a long list of former employers, including Dokken, Joe Lynn Turner, Keel and Steeler.
As I was listening to the new EP, I checked in with Freddy Villano to hear how he thinks the band has evolved since the debut album.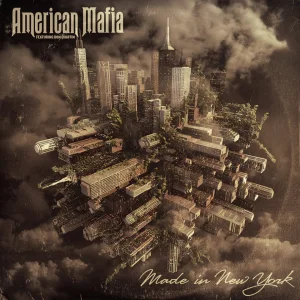 "That's an interesting question because, aside from me and Tom, everyone else has been mostly interchangeable. I think we know the sound that we're going for and, even though 'Made In New York' deviates from 'Rock N' Roll Hit Machine' a little – in that it rocks a little harder and probably has a little less of that '70s blues edge – it still maintains the integrity that we established on 'Rock N' Roll Hit Machine'. We set the bar pretty high with 'Rock N' Roll Hit Machine' in terms of performances, production, vocal contributions, but I think 'Made In New York' is on par with that. We'll see what people have to say. We're excited to see how people respond to 'Made In New York' and look forward to hopefully broadening our fan base," comments Villano from New York.
The new EP opens strongly with "Superstar", a great slow-tempo song, before the groove gets going in "Gistified". The Aerosmith-smelling "Ride on Through" follows before things slow down again with the terrific power ballad "Lead the Way". The EP closes with the energetic and catchy "When London Sleeps".
American Mafia's "Made in New York" EP will be released on 25th September via Lions Pride Music.
For the American Mafia background story, here's our 2015 interview with Freddy Villano: https://roppongirocks.com/2015/11/21/freddy-villano-is-back-with-american-mafia/
www.facebook.com/americanmafiaband