Album review: Burial In The Sky "Persistence of Thought"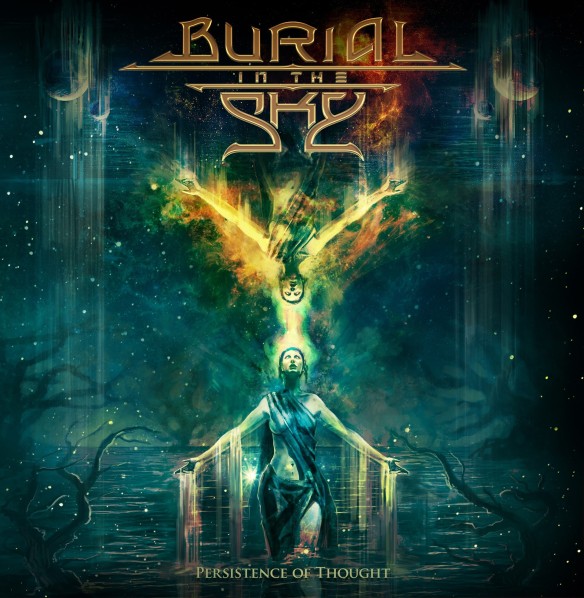 Burial In The Sky releases its complex atmospheric tech-death debut album "Persistence of Thought".
Pennsylvania-based atmospheric tech-death group Burial In The Sky was formed in 2013 by guitarists William Okronglis and James Tomedi. They recruited drummer Samus Paulicelli to complete the band's line-up and are now ready to release their first record. Samus Paulicelli has played with many extreme metal bands, including Decrepit Birth, Abigail Williams, Eliminator, Dark Empire and Mutiny Within, and adds some serious drumming power to this trio.
"Persistence of Thought" is the band's six-track debut album. The band's own label for its music – atmospheric tech-death metal – is spot on. There are plenty of brutal parts and plenty of technical parts, but it is the atmospheric touches that make this album stand out from the very busy flow of new albums coming out in the technical death metal genre at the moment. They paint a dreamy, strange landscape with their instruments. "Galaxy of Ghosts" sounds very much like its title. Absolutely great stuff. "Entry II" and "Dimensions Divide" are perhaps my favourites on a rather even album.
Burial In The Sky's "Persistence of Thought" will be released by the band on 4th November.