Gig review: Tony Dolan performing heavy metal classics in Japan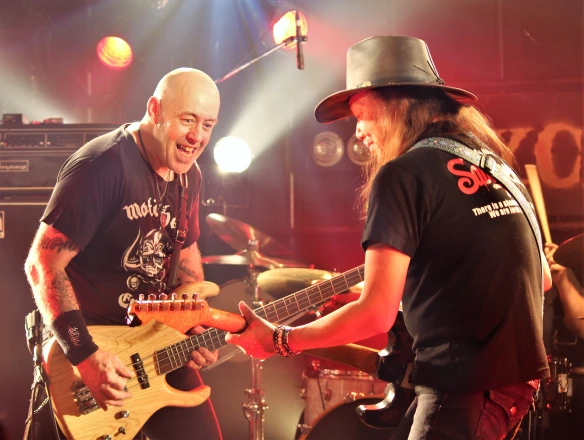 Venom Inc's Tony "The Demolition Man" Dolan back on stage in Japan playing classic metal tunes with his Japanese friends.
Tony Dolan Super Session at Cyclone, Shibuya, Tokyo on 16th December 2018
2018 has been an ongoing love affair between British metal legend Tony Dolan and Japan. Venom Inc toured Japan in February and in August Tony Dolan returned on his own to run a bass clinic and jam with some of his Japanese metal friends. That was so much fun that Dolan was invited back to Japan for a third time this year for two solo shows in Tokyo and Yokohama.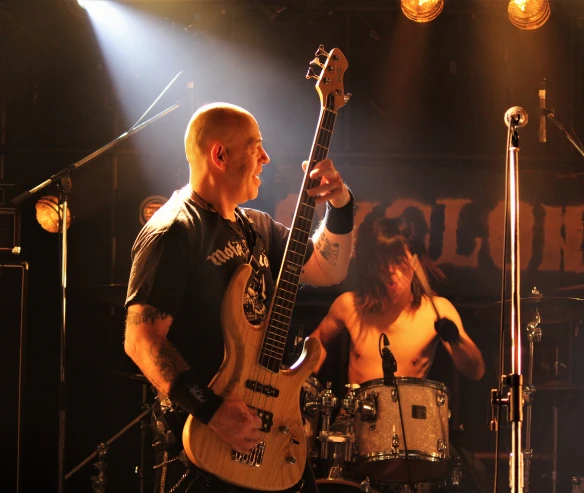 Tony Dolan initially made a name for himself with the British heavy metal band Atomkraft, which he co-founded in the late 1970s, before he took over as vocalist and bassist of legendary metal band Venom. After Venom, he reunited with Venom guitarist Mantas in M-Pire of Evil and a few years ago, the two formed the band Venom Inc, where they play Venom classics as well as terrific new material.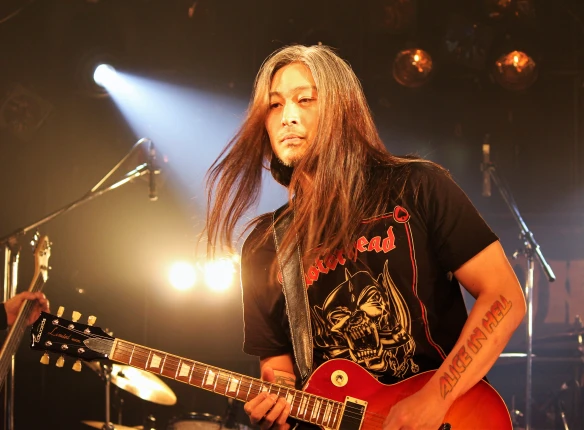 The bulk of the Tokyo show, billed as "Tony Dolan Super Session", is made up of classic Venom songs. We get all the old favourites: "Sons of Satan", "Welcome to Hell", "Die Hard", "Witching Hour", "Poison", "Live Like An Angel (Die Like A Devil)", "Angel Dust", "Seven Gates of Hell", "Leave Me In Hell", "In League With Satan", "Bloodlust", "One Thousand Days in Sodom", "Countess Bathory" and "Black Metal". We also get a terrific version of "Metal We Bleed", a song from Venom Inc's debut album from 2017, and the Atomkraft song "Pour The Metal In". Additionally, we get some fun covers of Saxon ("Wheels of Steel"), Motörhead ("Overkill" and "Ace of Spades") and Metallica ("Seek and Destroy").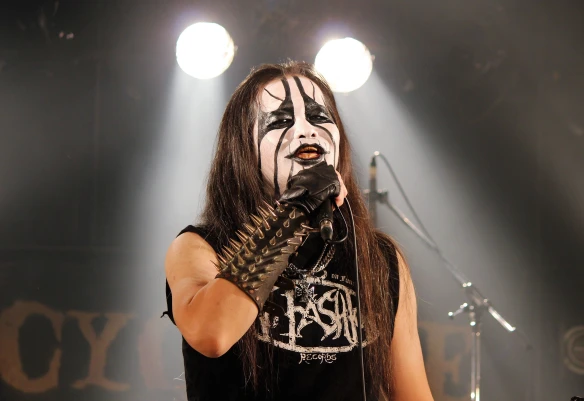 In addition to Dolan singing, we get fabulous efforts from two Japanese black metal vocalists: Sigh's Mirai Kawashima and Reezi Godkiller of Apologist. Reezi performs in full corpse paint and even changes his make-up into a Lemmy-inspired look to perform "Ace of Spades" during the encore. Mirai takes a more casual approach and performs in an Iron Maiden t-shirt.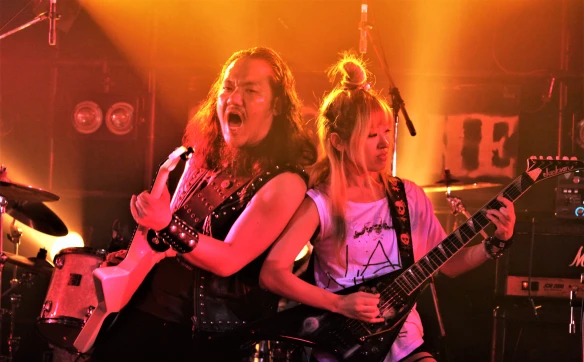 On guitars we get a phenomenal line-up of musicians: Nemo of Survive, Daisuke Hamate of Alice In Hell, Jun Matsukawa of Sabbrabells, Hiro Saito of Head Phones President, Yu Oshima of Sigh and Rie aka Suzaku. And when we as a final encore get to hear "Black Metal" once again, Dolan brings up Hell Freezes Over guitarist Ryoto Arai from the audience. On drums we get some serious firepower in the form of the young and energetic lad Tom Leaper of Hell Freezes Over and the experienced veteran Eiji Mitsuzono of Wild Flag (and formerly of Bow Wow and Sads). Promoters Hiromi Sugou and Yasukazu Takahashi of UPP-tone Music have managed to bring together a fab group of Japanese musicians worthy of playing with Dolan.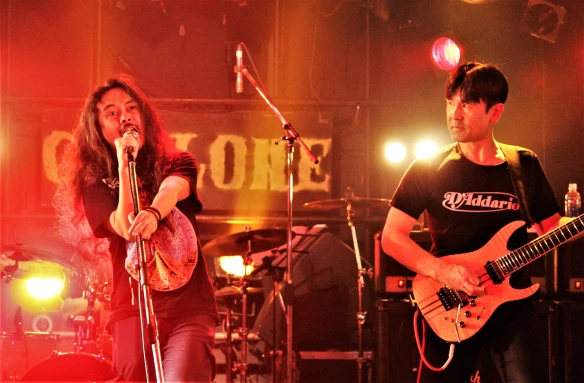 It's a terrific metal show that is laidback and lots of fun. Tony Dolan is one of the nicest blokes in metal and he has a big smile on his face throughout the long show. The show is basically a two-hour jam session with Dolan and his Japanese metal friends appearing both on stage and in the audience. The format of inviting a Western veteran artist to come to Japan and perform classic metal songs together with a great line-up of current Japanese metal acts is fabulous. Hopefully we will get to see this done with other artists as well.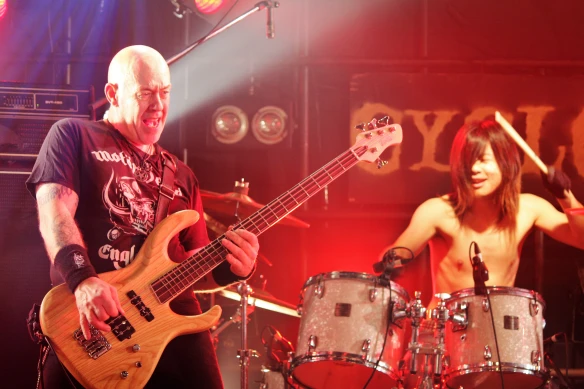 A big thank you to UPP-tone Music for bringing Tony Dolan back to Japan. No doubt Dolan will be back in Japan next year.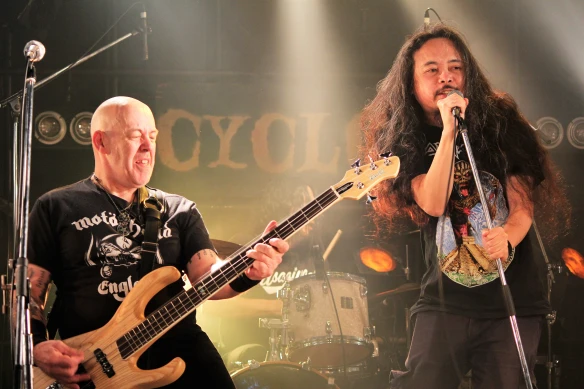 www.facebook.com/venomincofficial