Album review: Inculter "Fatal Visions"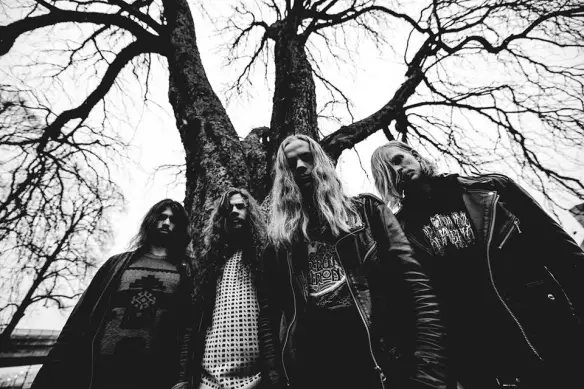 Norwegian band Inculter gives us a classic-sounding 1980s thrash metal assault on their terrific new studio album.
On the new album "Fatal Visions", Norwegian band Inculter has created a perfect 1980s thrash metal sound, managing to remind us of both the American Bay Area school of thrash and the classic German take on thrash. The result is a terrific eight-track album. While paying tribute to those who walked before them on the thrash metal path, Inculter has taken the foundation offered to them and built their own music. The "Fatal Visions" album follows the 2013 EP "Stygian Deluge" and their debut full-length album "Persisting Devolution" from 2015. "Impending Doom" is an immediate favourite track of mine with its fast guitars and its pounding drums. The relentless pummelling on songs like "Endtime Winds", "Towards the Unknown" and "Final Darkness" puts a smile on my face. Inculter's music is brutal and raw and terrific but still with some great melodies. There is a glorious aggressiveness here which makes this fantastic. The music is dark with some blackened death metal influences as an overlay on the classic thrash metal. No doubt this song material will work a treat live on stage. This is some seriously tasty Scandinavian thrash metal. 
Inculter's "Fatal Visions" is out now via Edged Circle Productions.