Album review: Kiyoshi "KIYOSHI4"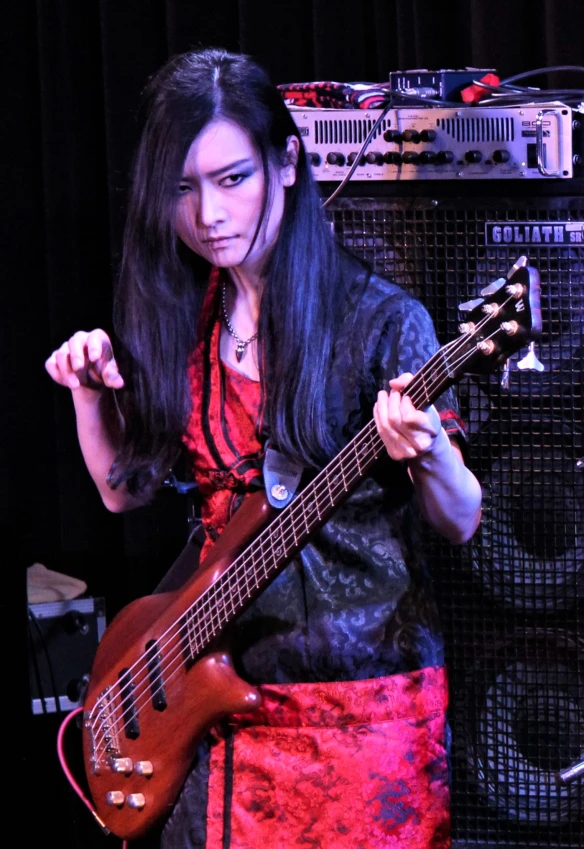 Japanese artist Kiyoshi became known to a wider audience through her membership of Marty Friedman's band. But it is as a solo artist she really gets to shine. She's now back with her fourth fabulous solo album, "KIYOSHI4".
I still remember the day some years back when Marty Friedman asked me in a Tokyo rehearsal studio: "Do you know Kiyoshi?" Before that, I didn't know Kiyoshi but I immediately looked her up and I have been a massive Kiyoshi fan ever since. Kiyoshi looks very innocent. But she is a monster of a bass player. The bass guitar seems to bring out her wild animalistic side. But Kiyoshi is much more than a mere kick-ass bassist. She is also a great songwriter and she has a characteristic voice that I just love. When you combine those three things you get magic.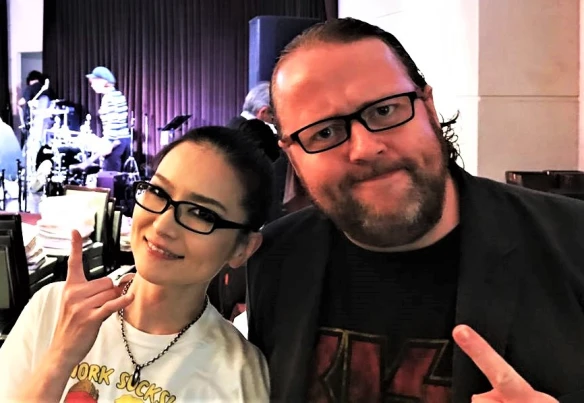 The production of this new Kiyoshi album has a raw touch to it. It sounds as if it has been recorded live in the studio, which may well be the case. In true Kiyoshi-style, the album basically consists of Kiyoshi on vocals and bass and she's simply backed up by a lone drummer. Musically, bits and pieces of this reminds me of other Japanese artists such as GO!GO!7188 and Anna Tsuchiya (not least in the J-pop meets punk attitude), but the prominent part that the bass guitar plays in Kiyoshi's music makes this different. Most of all this is very Kiyoshi. This is Kiyoshi and no artist is quite like Kiyoshi. While the song titles, again in trademark Kiyoshi-style, are in English and mostly have single-word titles such as "Pride", "Hurt" and "Frustration", the lyrics are sung in Japanese. The emotional song "Pride" is one of the tracks that immediately stand out for me. Kiyoshi's at times vulnerable voice is beautifully combined with an edgy bass. The album's opening song, the splendid "Warning", is one of the rawest and edgiest songs on the album with a serious bass assault hitting the listener. "Little King" lets Kiyoshi the bass player shine. But the terrific song "Roots", which closes the album, is probably my favourite. It's the best kind of J-pop song. Not the soulless superficial kind. This is a song with real emotion and depth but camouflaged as easygoing J-pop. As far as bass work goes, the song "Go For It" is terrific with an unapologetic bass demanding attention. On the track "Melody" there is a fine bass solo, but on this, and many of the album's tracks, the devil is in the detail. Kiyoshi puts in many small bass quirks and twists and turns. Most of them are very subtle and hidden in the background, but they add depth and make these songs great.
Genre wise Kiyoshi lives somewhere in a back alley between J-pop and alternative rock. Kiyoshi does Kiyoshi music. Trends and expectations don't come into her mind. She creates the music that she wants to create. The result of that is pure magic. Kiyoshi is one of the most interesting artists in Japan today. She remains an important part of Marty Friedman's band, but as a solo artist, she gets to be in the limelight and shine like the star she is. Thank you, Marty Friedman, for bringing this fab artist to my attention
.
Kiyoshi's album "KIYOSHI4" is out now.
www.facebook.com/kiyoshiofficial