Album review: Horisont "About Time" | Fresh-sounding 70s rock on an album that's a future classic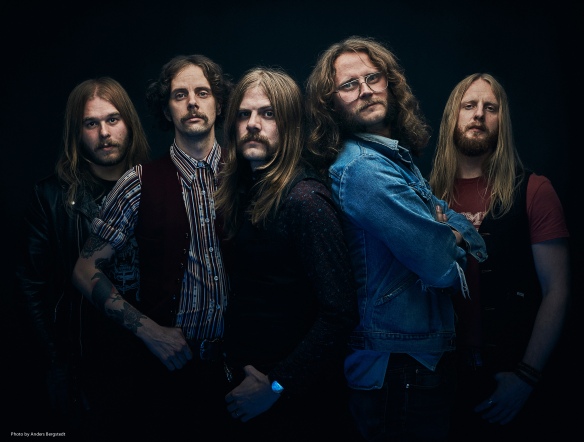 Gothenburg rockers Horisont take us back in time with a fantastic and fresh-sounding 70s rock-tinged fifth album.
The lyrics on Horisont's new album "About Time" are centred around time travel. Not only the lyrics take us back in time, but the whole package of music, sound, lyrics and the overall look all seem to take us back four decades while still sounding relevant.
Horisont was formed in Gothenburg, Sweden in 2006. On "About Time", the band's fifth full-length album, the sound is firmly based in classic 70s rock. There are some great echoes of Uriah Heep here. It's rock music with some bluesy and progressive influences. In some songs, such as "Night Line", there are hints of Status Quo. There are also bits and pieces on the album that smell of my all-time favourite band, Nazareth, as well as pinches of Fleetwood Mac and some great Thin Lizzy-touches as well.
But more than anything this is Horisont. Over the past decade they have worked hard and have arrived at a signature Horisont sound, while still managing to keep their songs quite varied and cover a wide musical range. These Gothenburg men are talented craftsmen. With "About Time" they have created an album that will be a future classic. It's that good.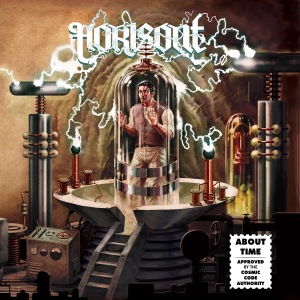 "Electrical" is terrific, perhaps the album's best track. Although it is hard to single out one track on such a solid and even ten-track album. The title track, the psych rocky "About Time", is another immediate favourite. "Letare", with its Swedish lyrics, stands out as it is a bit different from the rest of the album which is dominated by more British-sounding 70s rock sung in English. "Hungry Love" is also a bit out there, some kind of fusion of brilliant Moog-heavy 70s space rock and classic guitar rock.
The band has great songs and a sound that shows no sign of anything post-1977, while still managing to sound fresh. What's there not to love about Horisont? Some people like to label Horisont as retro rock, but this is much more than that. This is not nostalgic music by some band trying to recreate what their heroes did back in the days. Horisont is different. They're vibrant, they're relevant, they're bloody good. If you compare this to a band such as The Darkness, it is obvious that where The Darkness is tongue-in-cheek in a Slade-like way, Horisont is a more serious band. This is for real. They're clearly having fun while creating and performing their music, but there is none of the crazy mischief of The Darkness in Horisont's music.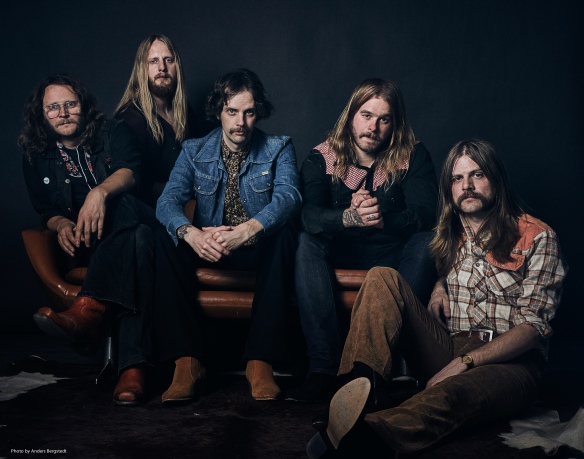 While the members of Horisont play music inspired by British 70s rock, they are no mere copycats. They bring their own talents to the table and deliver their own take on what classic rock should sound like. I love this band. If you've got a good taste in quality music, you should too. It will no doubt be one of the best albums of 2017.
Horisont's "About Time" album will be released by Century Media on 3rd February.
www.facebook.com/horisontmusic