Album review: Axis of Despair "Mankind Crawls" | Old-school Swedish grindcore


Old-school Swedish grindcore: Axis of Despair gives us nothing fancy, but plenty of great head-cleaning grindcore.
"Mankind Crawls" is a six-track album of old-school Swedish grindcore. This is straightforward, in your face, no nonsense music. Axis of Despair's songs are, as expected, short and performed with a slightly pissed off, no-fucks-given attitude. The album has plenty of energy seemingly born out of anger. The final track's title, "Life on Standby", kind of says it all. The best track on this album is the less than a minute long "En Vansinnesdans" with lyrics in Swedish (the other songs are sung in English). It's glorious, like a modern version of my old heroes Totalitär.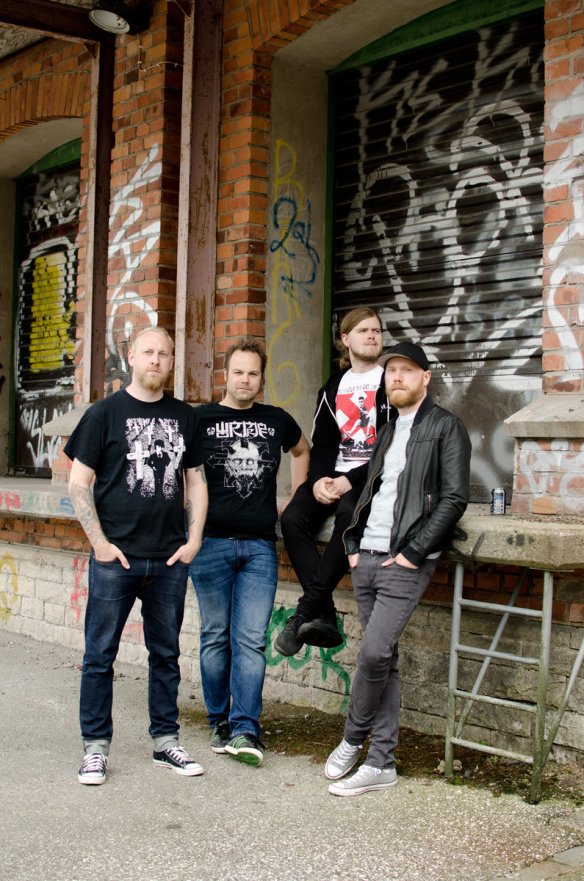 Axis of Despair was formed in 2013 by former members of Coldworker: vocalist Joel Fornbrant, drummer Anders Jakobson and bassist Oskar Pålsson. The full line-up of the band (rounded out by guitarist Kristofer Jankarls) has plenty of musical pedigree as it features former and present members of Volturyon, Livet som insats, Nasum, Coldworker, Infanticide, Nervgift and Overtorture.
"Mankind Crawls" is out now via American label Give Praise Records.
www.facebook.com/axisofdespairsweden