Album review: Raven "Screaming Murder Death From Above: Live in Aalborg"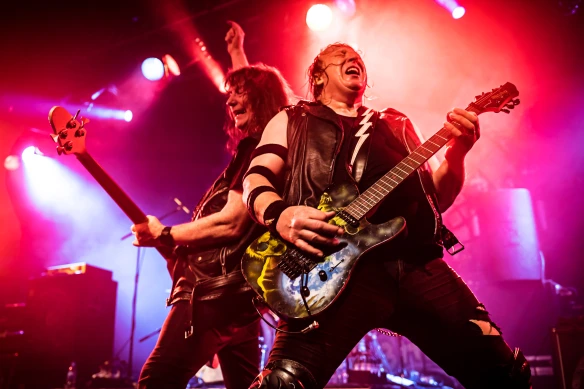 Cult hard rock band Raven returns with a fabulously raw live album ahead of its upcoming Japan gigs.
Ever since Raven was founded in Newcastle in the north of England in 1974, the band has had brothers John Gallagher (vocals and bass) and Mark Gallagher (guitar) at its core. They emerged as part of the NWOBHM scene in the UK. They toured North America in 1983, with Metallica as its support act, and Raven soon thereafter relocated to the US. Raven's sound is a mix of classic British heavy metal with some American-style thrash elements (or shall we say it sounds like that because Raven actually inspired and toured with many of the Bay Area bands?). In 2017, drummer Mike Heller (Fear Factory) joined the band to complete its current energy-filled line-up.
This live album is raw and it is real, just like the band itself. We get an excellent song selection on this eleven-track album recorded in Denmark in November 2017. We get two songs – "Destroy All Monsters" and "Tank Treads (The Blood Runs Red)" – from the most recent studio album, 2015's "ExtermiNation". But the bulk of the material is from the early 1980s, including "Hell Patrol" and "Rock Until You Drop" from the band's 1981 debut album. We also get the 80s classics "Faster than the Speed of Light", "Hung, Drawn and Quartered", "All for One", "Break the Chain", "On and On" and "Crash Bang Wallop", plus "A.A.N.S.M.M.G.N.", a spaced-out guitar solo by Mark Gallagher (picture Ace Frehley performing a terrific and hazy solo at an English working men's club in a coal mining town). This live album is a splendid snapshot of what Raven is all about.
Raven "Screaming Murder Death From Above: Live in Aalborg" will be released on 18th January via Steamhammer/SPV internationally and Ward Records in Japan.
Raven will perform two special shows in Tokyo in March: On 14th March they will do a show focused on the first three albums and on 15th March they will do a greatest hits show. Get your tickets here: http://raven2019.upp-tone-music.com/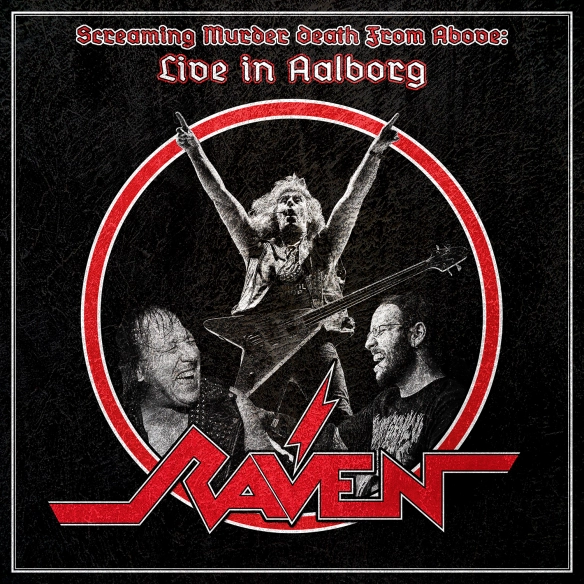 www.facebook.com/ravenbandofficial