Album review: Kiyoshi "KIYOSHI3"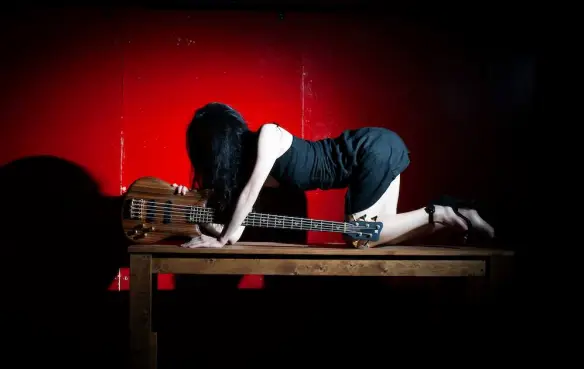 Kiyoshi, the Japanese bassist in Marty Friedman's band, is back with her third solo album. It's fabulously different.
For those of you who have seen Marty Friedman perform live in recent years, you know that Kiyoshi is one hell of a bass player and an entertainer. She might look like a quiet and cute girl in a red dress, but when she starts playing her Warwick five-string bass, she's fierce and unstoppable.
On "KIYOSHI3", her third solo album in two years, we get to hear a somewhat different side to her. Here, too, she treats us to some fantastic bass playing, but the musical styles are different and we also get to hear her sing lead on all the songs. It takes a while before I realise that the album only consists of bass, drums and vocals. "The instruments used on this album are only bass and drums. I played all the basses. There is only me and the drummer Eiji. We are a two-piece band. I played piano a little on the first and second albums, but on this album, there are no other instruments," Kiyoshi informs me as I listen to her new songs. No guitars, no keyboards, nothing but a bass and a drum set (played by Eiji Mitsuzono, perhaps best known as the former drummer of Japanese rock bands Sads and Bow Wow). The scaled-down instrument line-up influences the sound of course, but it also shows us what a fine musician Kiyoshi is. She uses her bass in ways that you'd think was impossible. It's an 11-track album and not once do I miss a guitar or any other instrument. Between her bass playing and her voice, Kiyoshi manages to create fine music which sounds complete.
Genre wise, this album belongs to a very Japanese style of modern rock and pop. There are echoes of some of the edgier, less bland, J-pop artists here. But Kiyoshi is Kiyoshi and she carves out her own niche with this new album. Her musical skills are miles ahead of most other Japanese rock and pop artists. She's not only a great performer of music, she's also a great songwriter. The emotional "The End" is the album's standout track. It's sheer brilliance. Other favourites of mine include "Speed", "Baka", "Escape" and "Stay".
Kiyoshi continues to tour with Marty Friedman globally. Additionally, she is doing solo shows in Japan where she also occasionally performs with other bands and projects.
Kiyoshi's album "KIYOSHI3" will be released in Japan on 7th September.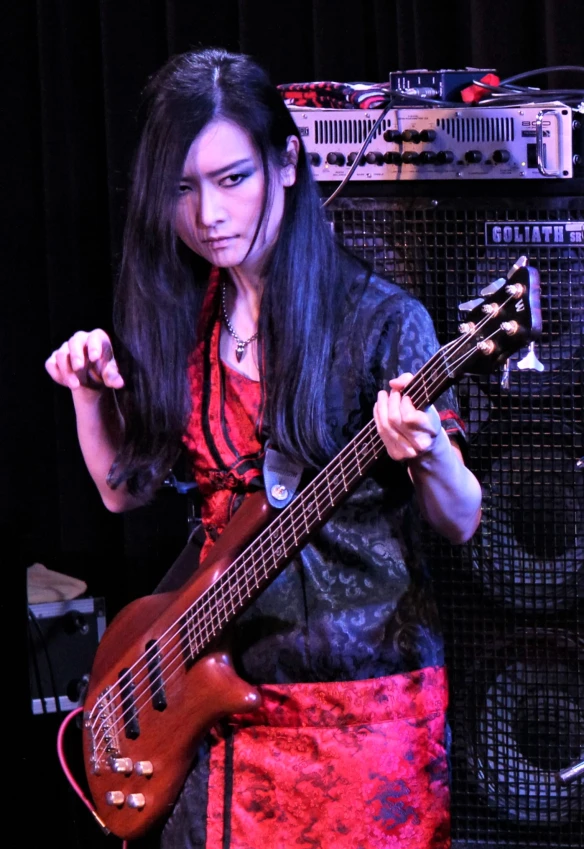 www.facebook.com/kiyoshiofficial