Album review: Deserted Fear "Dead Shores Rising" | Quality German death metal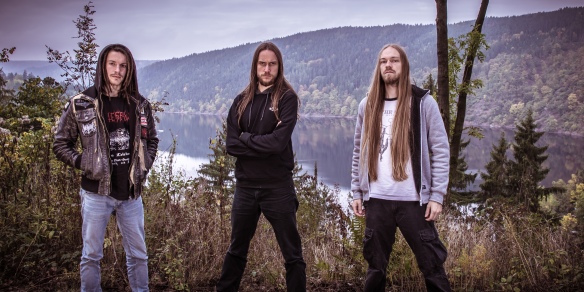 Quality modern death metal on Deserted Fear's new album "Dead Shores Rising".
Having debuted with "My Empire" in 2012, "Dead Shores Rising" is Deserted Fear's third studio album. The German death metal plays hard, heavy, fast and at times quite technical death metal. But most of all, this is great death metal.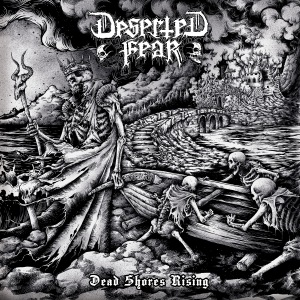 The band is made up of Manuel Glatter on vocals and guitar, Fabian Hildebrandt on guitar and Simon Mengs on drums. They have based their sound on old-school death metal but then added their own touches to make this a contemporary affair. The result is rather stunning with runaway guitars and hard-beating drums. This is a quality album all the way. There is so much great craftsmanship packed into this album, I am sitting here smiling and (gently) headbanging away while playing some air guitar at the same time.
"Towards Humanity" is the album's standout track for me. Great melodies with some fine guitar work. That  Dan Swanö (Edge of Sanity, Nightingale) has been involved in the production doesn't surprise me. There are certainly some reminders here of other Swanö productions, not least Witherscape.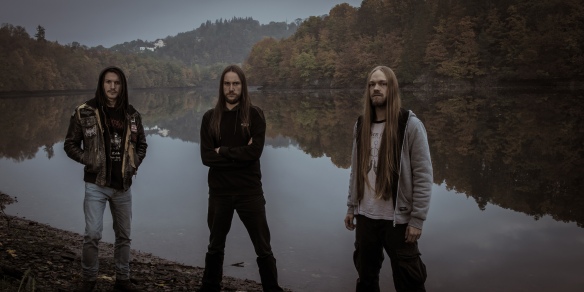 Throughout listening to the album I am debating with myself on how much, if at all, this is similar to At the Gates. I keep changing my mind back and forth. As "The Path of Sorrow", one of two bonus tracks on some editions of the album, comes into my head it becomes obvious, not least because it has none other than At the Gates vocalist Tomas Lindberg on guest vocals. On this song with Lindberg's vocals it becomes very obvious how closely related Deserted Fear and At the Gates are musically. They're not the same, but they're from the same bloodline. These are the German cousins of the Gothenburg Sound heroes. A brother from another mother. And that is not a bad thing at all. Terrific music.
Deserted Fear's "Dead Shores Rising" is out now via Century Media.