Gig review: Thunder live in Roppongi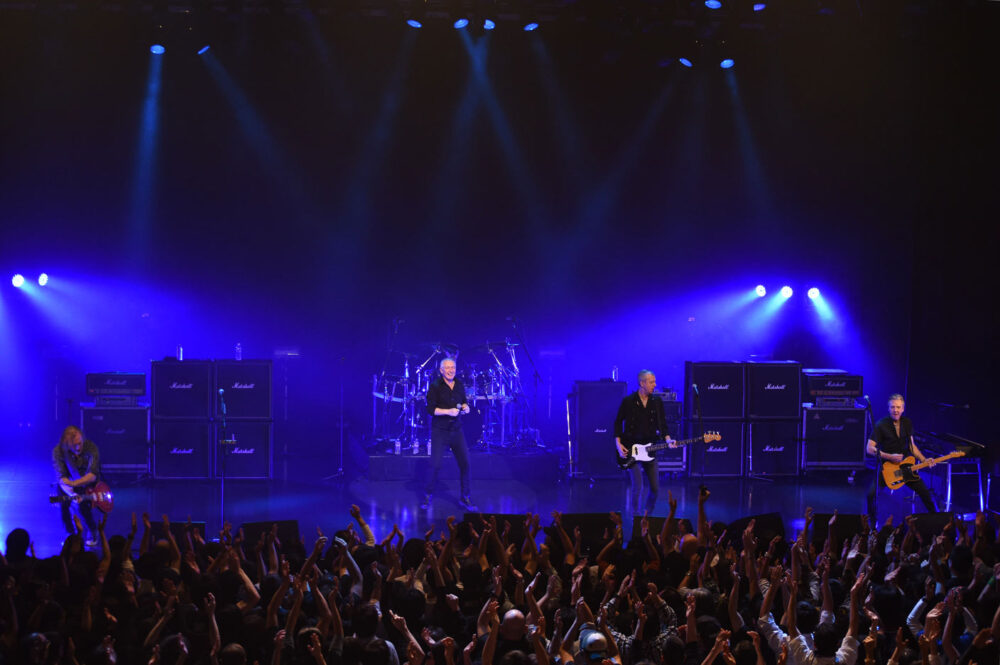 When British rockers Thunder played at EX-Theater Roppongi on 30th November, Roppongi Rocks' Stefan Nilsson was obviously there. There is nothing fancy about Thunder. But there is plenty to fancy.
Thunder has matured and become a good old-fashioned British rock band with plenty of bluesy influences. They have a lot less hair now and they have ditched the leather jackets they used to wear in the 80s and early 90s. We get five guys in plain clothes looking like any other middle-aged blokes in a British pub. And they sound better than ever. They have definitely aged with dignity and continue to create great, new music.
This evening in Roppongi, the band walks on stage with AC/DC's "Thunderstruck" playing over the PA and then proceed to give us a great dose of grown-up rock. They have the same setting now as they had when I last saw them, opening for KISS in Finsbury Park in London in 1997. After a number of Japan tours over the years, the band has a loyal following in Japan. Just over a year ago they played the Japanese metal festival Loud Park which helped in creating a renewed Japanese interest in the band. Funnily enough, Thunder keeps getting booked for metal festivals – they've played everything from Monsters of Rock, Download, High Voltage and Loud Park to Wacken. They're no metal band, but just like British rock bands like Nazareth, Bad Company, Queen and The Who are well-liked by the heavy metal crowd, so are Thunder and so it all makes sense.
Thunder gives us a great evening of gold old British rock. Thunder is good fun without making it complicated. We don't get any pyro, no over-the-top stage show. There is nothing fancy about Thunder. But there is plenty to fancy: great songs and great musicians. The rhythm section – anchored by Gary "Harry" James, who is also the drummer for Magnum – is rock solid and upfront we get entertained by the band's founders and leaders – vocalist Danny Bowes and guitarist Luke Morley. We get a set of old favourites and newer material from their latest album, "Wonder Days", which was released earlier this year. They are clearly still enjoying what they do and they still write great songs and put on great gigs. Japan will no doubt be Thunderstruck again.
Thunder – band members
Danny Bowes – vocals
Luke Morley – guitar
Ben Matthews – guitar, keyboards
Chris Childs – bass
Gary "Harry" James – drums
Set list – Thunder – EX-Theater Roppongi, Tokyo, Japan, 30th November 2015
Wonder Days
Black Water
River of Pain
Resurrection Day
Broken
The Devil made Me Do It
Backstreet Symphony
I'll Be Waiting
The Thing I Want
When the Music Played
Love Walked In
I Love You More Than Rock'n'roll
Low Life In High Places
Serpentine
Dirty Love