Behemoth: Tokyo gig review
Sensational! Poland's finest dark lords, Behemoth, made a triumphant return to Japan after a two-year absence. Behemoth's version of blackened death metal works a treat among Japan's many fans of extreme metal. This evening at Club Quattro in Tokyo's Shibuya district we get Behemoth at their best.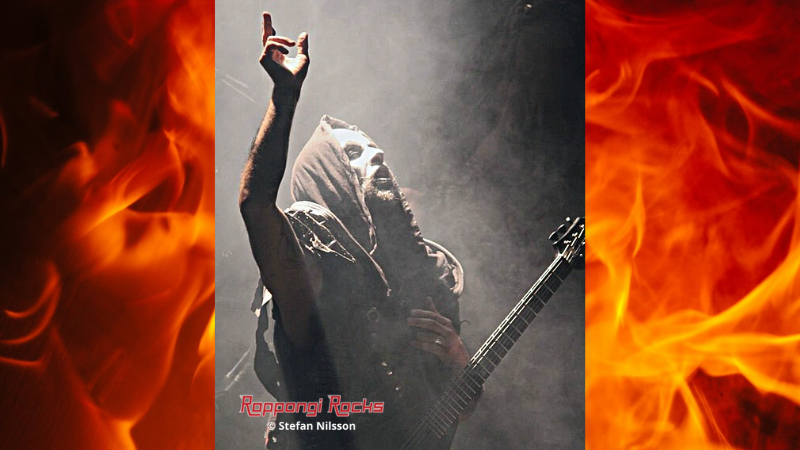 The show starts with Behemoth leader Nergal standing eerily on stage, still and silent. This is one of the few calm moments during a brutal set of sensationally good blackened death metal performed for Behemoth's loyal Japanese fans.
A minute later Nergal is shouting "We're back, Tokyo!" in the middle of the opening track, "Blow Your Trumpet Gabriel", which is also the opener on their latest album. The crowd is with the band from the first note until the gig is over with plenty of metal horns in the air throughout the entire gig. We get a brutal evening of aggressive and uncompromising music. The band's on excellent form and they hit us with a musical brick wall. The unholy band is tight as hell this evening while the audience members are fiercely following the music with both body and mind. This is angry music and it is fabulously great.
While Behemoth is a theatrical band putting on a great show, one should not forget that underneath the hoods, robes, make up, leather and blood, they are a world-class metal band with a terrific catalogue of music. They show us that this evening. While Nergal is the lead singer, Behemoth is making very efficient and effective use of vocal help from both guitarist Seth and bass player Orion. There are frequent tempo changes throughout the gig – Behemoth combines very fast tracks with some slower, doom-like atmospheric pieces that are still very heavy. It gives Behemoth some great variations in their music that many of their contemporary bands lack.
This evening crowd favourites such as "Conquer All", "Slaves Shall Serve", "Chant for Ezkaton" and "At the Left Hand ov God" keep the rowdy crowd going. The band's newer songs work as great live as the older favourites. During the final song, "O Father, O Satan, O Sun", a relatively slow but epic song, the band faces the fans with their traditional horn-clad masks. The band stands almost motionless during the song and then walk off stage as if in some kind of trance. A fittingly disturbing finish to a great night.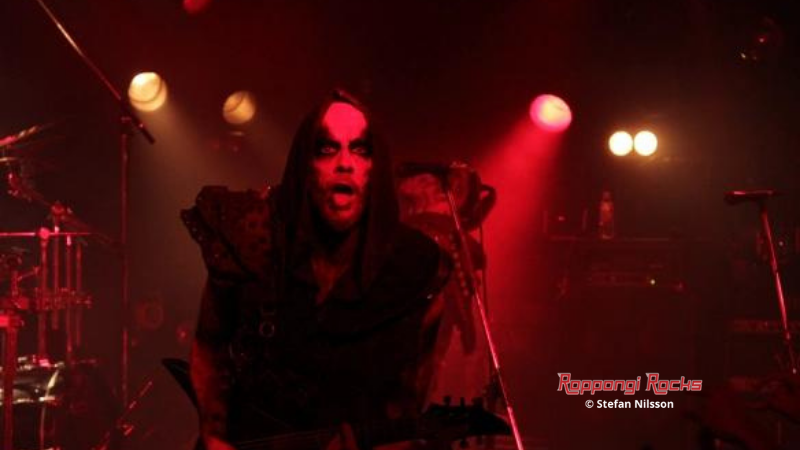 Band members – Behemoth
Adam "Nergal" Darski – vocals, guitar
Zbigniew "Inferno" Promiński – drums
Tomasz "Orion" Wróblewski – bass, backing vocals
Patryk "Seth" Sztyber – guitars, backing vocals
Set list – Behemoth – Club Quattro, Shibuya, Tokyo, Japan 13th October 2015
Blow Your Trumpets Gabriel
Ora Pro Nobis Lucifer
Conquer All
Decade ov Therion
As Above So Below
Slaves Shall Serve
Christians to the Lions
Messe Noire
Ov Fire and the Void
Ludzie Wschodu
Ben Sahar
Alas, Lord is Upon Me
At the Left Hand ov God
Chant for Ezkaton
Ojcze Nasz
O Father O Satan O Sun