Gig review: Raven rocks until it drops in Tokyo
Proper heavy metal knockout by NWOBHM legends Raven in Tokyo. What a band! What a show! A band that rocks until it drops.
Raven at Club Seata, Kichijoji, Tokyo on 14th March 2019
Wow! What a pleasant evening of proper old-school heavy metal. 45 years after the band was founded in Newcastle, England in 1974 by brothers John Gallagher and Mark Gallagher, Raven is still going strong. And they sound better than ever. The latest addition to this powerful trio is American drummer Mike Heller, most famous as the drummer for Fear Factory. He's a great fit for Raven and has the energy to keep up with the unstoppable Gallagher brothers.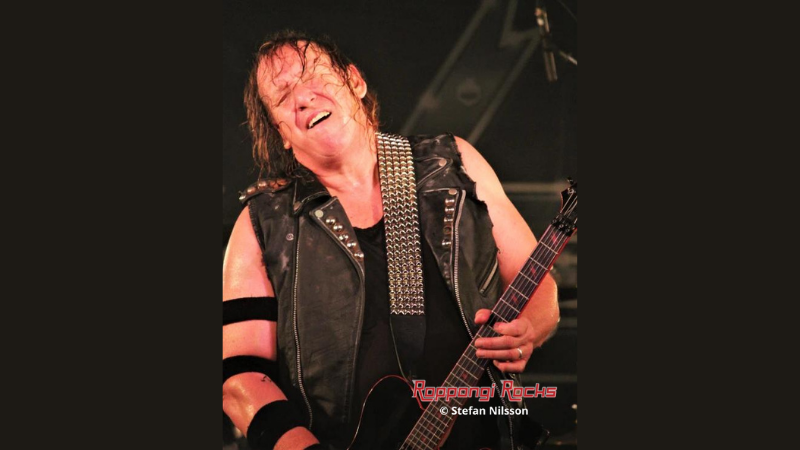 This evening's show, the first of the band's two Tokyo shows, is focused on Raven's first three studio albums: "Rock Until You Drop" (1981), "Wiped Out" (1982) and "All for One" (1983). We get classic songs such as "Take Control", "Hell Patrol", "All for One" and "Hung, Drawn & Quartered". We also get treated to a brand new and unreleased song called "Top of the Mountain". It is classic Raven and right up there with their best songs. One of the evening's highlights is a splendid version of the terrific song "Rock Until You Drop". Other highlights include "Faster Than the Speed of Light" and "Mind over Metal". Another treat is a medley of The Sweet classics "Hellraiser" and "Action".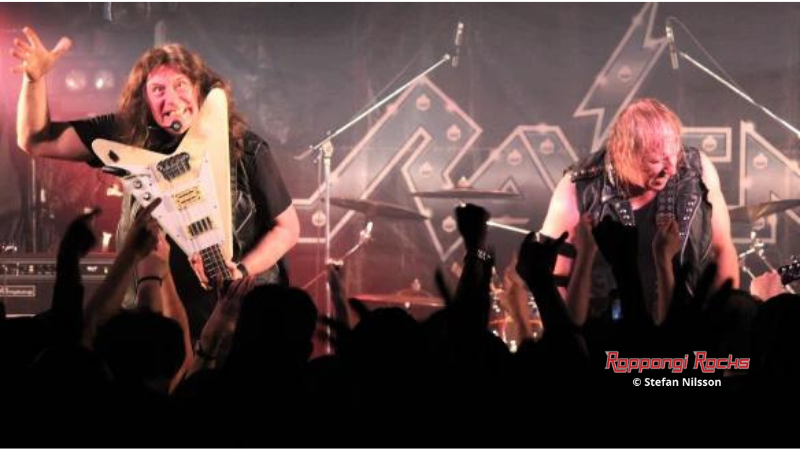 Throughout the show, Mark Gallagher shows what a terrific lead guitarist he is. He is such an underrated guitarist that has influenced many of the world's greatest guitar players. One of them, Marty Friedman, joins Raven on stage for two songs – "Fire Power" and "Wiped Out" – in the middle of the set. It's great to see Friedman play in-your-face metal. He's clearly loving it as he can't stop smiling during the performance. John Gallagher puts on a bass solo with a difference. Treating his bass like a cross of a guitar and a keyboard, he manages to create some fantastic music that one would not expect in a heavy metal bass solo.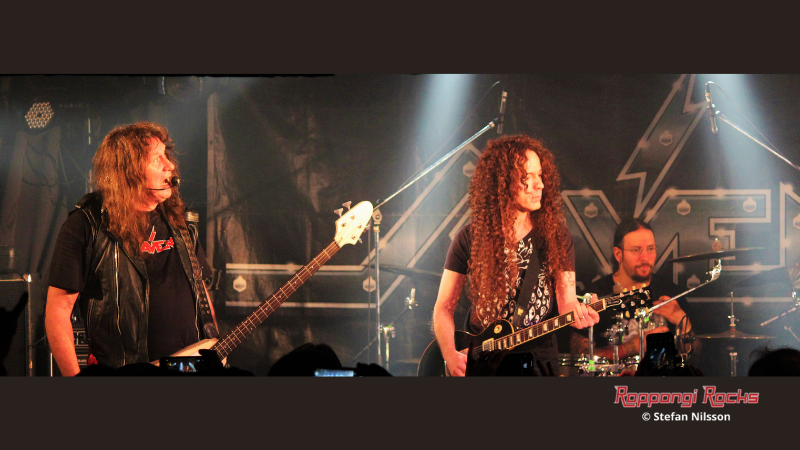 A fantastic heavy metal evening is summed up nicely with a fantastic and sweaty final which includes songs such as "Don't Need Your Money", the band's 1980 debut single, "Crash Bang Wallop" and "Seek and Destroy".
www.facebook.com/ravenbandofficial