Michael Schenker's Temple of Rock: Live in Japan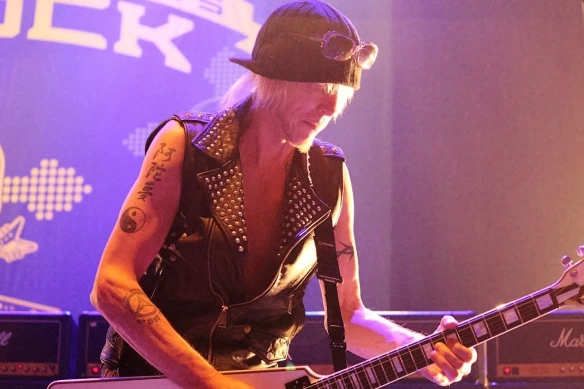 On 19th June, guitar maverick Michael Schenker and his Temple of Rock finished a very successful Japan tour with three sold-out gigs in Tokyo.
Michael Schenker live in Japan comes with a lot of history. He has released several live albums and videos recorded in Japan ("One Night at Budokan", "The Michael Schenker Story Live", "The 30th Anniversary Concert – Live in Tokyo") and done quite a few successful Japan tours over the years with his different bands. This time Schenker is in Japan with his latest band, Michael Schenker's Temple of Rock.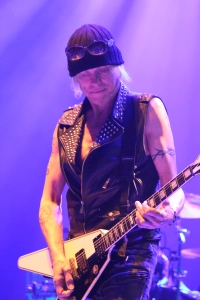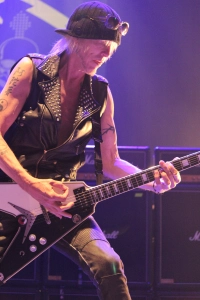 The band features not only Schenker himself but a stellar line-up of rock royalty: Francis Buchholz (ex-Scorpions) on bass, Herman Rarebell (ex-Scorpions) on drums, Doogie White (ex-Rainbow, Yngwie Malmsteen) on vocals and Wayne Findlay (MSG, Vinnie Moore) on guitar and keyboards. Former Rainbow, Alcatrazz and MSG vocalist Graham Bonnet, whose band is the opening act on this tour, also puts in a guest appearance on two songs ("Desert Song" and "Assault Attack") to the delight of the Tokyo audience.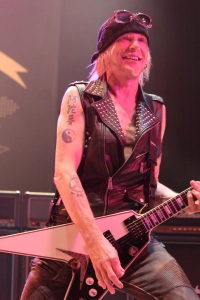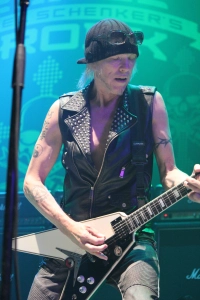 Schenker loves it up on the stage. He's a natural performer and showman but he doesn't say much. He lets his trademark Flying V guitars and his hands do the talking. He is smiling as he kicks off the gig with UFO classic "Doctor Doctor" and he keeps that smile going throughout the entire gig. The audience smiles with him. This is a love fest, guitar hero worship.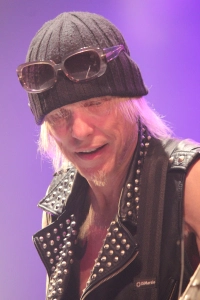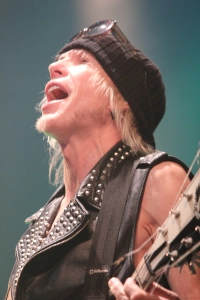 With a back catalogue like the one Schenker has, there is enough great material to put on a three-day festival. The tricky thing here is to distill that treasure trove down to the 19 songs we get this evening. With no less than three former Scorpions members in the band, it is no surprise that we get to hear some much-loved Scorpions classics ("Lovedrive", "Coast to Coast", "Rock You Like a Hurricane", "Holiday", and an explosive "Blackout" as a finale). We also get five of the best UFO songs plus some older and newer Michael Schenker tunes. It's pretty much a career-spanning selection from Schenker and it works a treat. A crowd of rather excited Japanese fans (some coming straight from the office dressed in suits and ties, some in MSG t-shirts) knows all the lyrics. They sing and shout along and play air guitar. This is an evening where Schenker is preaching to the already converted. This is a house full of Schenker fans who know his history and all the albums. With a guitar hero on stage we obviously get the obligatory extended guitar solo. It comes in the middle of UFO classic "Rock Bottom" and it is good, very good.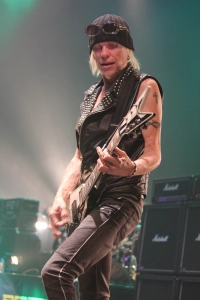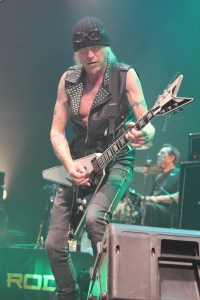 Top gig, great stuff, a very enjoyable way to spend a Friday night. Many of us present would be happy to spend every Friday night at a Michael Schenker gig. Long live rock'n'roll. Rock will never die.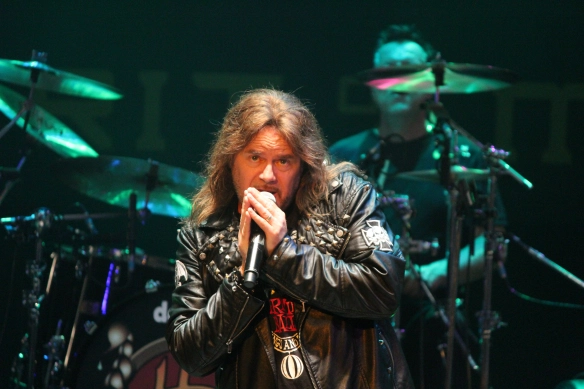 Set list – Michael Schenker's Temple of Rock – Tokyo 19th June 2015
Doctor Doctor (UFO)
Live and Let Live
Lights Out (UFO)
Where the Wild Winds Blow
Natural Thing (UFO)
Victim of Illusion
Lovedrive (Scorpions)
Coast to Coast (Scorpions)
Vigilante Man
Saviour Machine
Shoot Shoot (UFO)
Before the Devil Knows You're Dead
Lord of the Lost and Lonely
Desert Song
Rock You Like a Hurricane (Scorpions)
Rock Bottom (UFO)
Holiday (Scorpions)
Assault Attack
Blackout (Scorpions)
www.michaelschenkerhimself.com / www.facebook.com/michaelschenkerrocks