Album review: Jim Jidhed "Push On Through"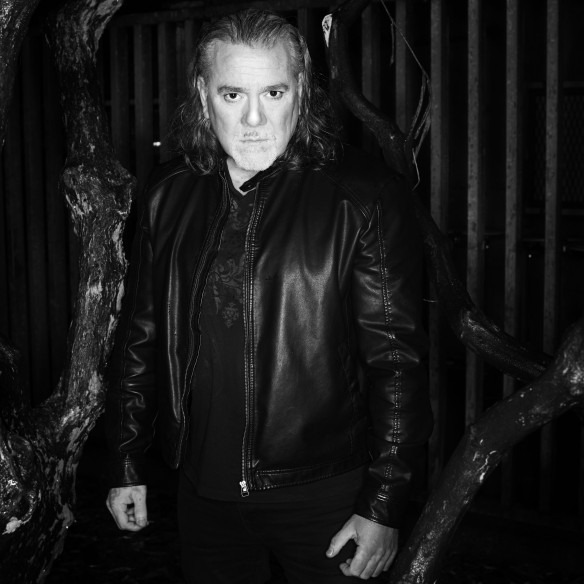 Alien frontman Jim Jidhed is back with a new solo album full of radio-friendly quality AOR songs.
For lovers of quality AOR, Swedish artist Jim Jidhed is a well-known name. He first made a name for himself as frontman of Swedish AOR band Alien in the late 80s. He then left the band to launch a solo career and subsequently rejoined Alien many years later. Now he's back with his sixth solo album, "Push On Through".
As it's been some 25 years since I saw Jidhed live, I don't know what to expect of him nowadays. But as I listen to his forthcoming new album, I am pleasantly surprised – he's still got it. He's even better now. On this new album Jidhed backs up his voice with quality songs, proper musicians and great production. Among the musicians on the album are Jidhed's old partner from Alien, bassist Ken Sandin (Swedish Erotica, Kee Marcello).
There's nothing dangerous here. This is grown-up, radio-friendly melodic rock with plenty of keyboards. The album contains eleven songs with great melodies. Best of all: Jidhed's voice sounds better than ever. The album's tracks are timeless melodic rock songs – this album could've been recorded in the late 1980s or 2016.
The album opens with "Glorious", a melodic rocker of a song with some great guitars. This track gets the album off to a great start and is followed by the title track, "Push On Through", which is more of a standard AOR track. "If We Call It Love" is one of the album's stronger tracks. "Too Many Words" is a power ballad that stands out and really showcases the brilliance of Jidhed's voice when it comes to singing AOR. Jidhed was born to sing melodic rock. The album's closing track, "It Is What It Is", is perhaps its best. It has a nerve, a personal touch that is not normally present in most middle of the road AOR songs. This track is different, sort of a singer/songwriter kind of thing.
"Push On Through" will be released on 27th January by AOR Heaven.