Gig review: KISS legends Paul Stanley and Eric Singer return to Japan with Soul Station and a bag full of soul classics
Best known as rockers, KISS members Paul Stanley and Eric Singer return to Japan with their band Soul Station for intimate club gigs focused on soul music classics.
Paul Stanley's Soul Station, Billboard Live Tokyo, Thursday 11th January 2018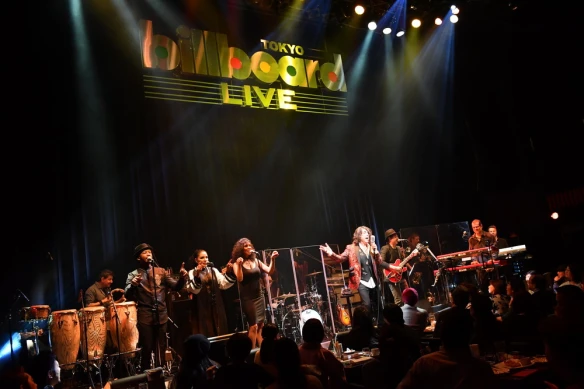 Unlike their KISS bandmate Gene Simmons (who recently played KISS songs in Japan with his solo band), Paul Stanley and Eric Singer are staying away from KISS nostalgia when they now do a 12-gig Japan stint at Billboard Live in Tokyo and Osaka with their band Soul Station.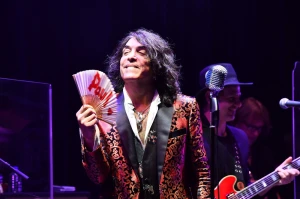 Soul Station puts on a terrific hour and a half celebration of classic soul music. This evening they open with The Temptations' "Get Ready" and follow with The Delfonics' "La-La Means I Love You". We get a great and comprehensive showcase of classic American soul music from artists such as The Miracles, Al Green, The Spinners, Five Fairsteps and much more. Paul Stanley's voice fits the music very well. He's on top form and he clearly loves performing this music. But this is no solo act as Stanley pointed out to me when I met him the day before the Japan tour kicked off. Soul Station is a 13-person collective of fab musicians. Eric Singer, who has also played with Black Sabbath and Alice Cooper, gets to show that he can handle soul music just as well as he normally thunders away on a KISS classic such as "Creatures of the Night".
In Jackson 5's "I Want You back", vocalist Crystal Starr gets to shine with that terrific voice of hers. So does Gavin Rhone In Stevie Wonder's "Signed, Sealed, Delivered I'm Yours" and Laurhan Beato in Martha and The Vandellas' "Dancing in the Streets". There is some serious power and raw talent in this band. They are so well rehearsed that their performance seems almost effortless.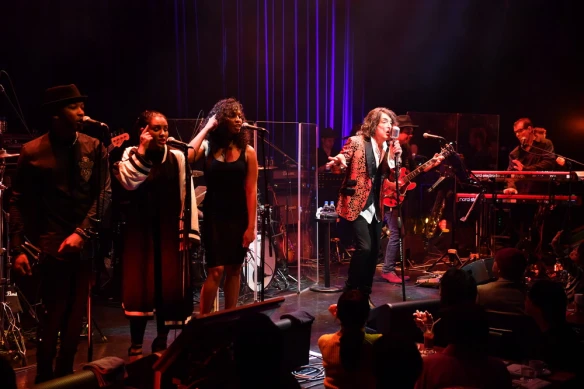 With both Stanley and Singer on stage, there are of course some KISS fans in the audience. And while the performance is purely focused on soul music, with Soul Station we do get a few subtle nods to rock music: the fab guitarist Rafael Moreira some will remember from Paul Stanley's solo band and there is also a cameo appearance by Doc McGhee, the legendary manager of KISS, Bon Jovi and Mötley Crüe.
When KISS play Japan they normally do so in massive venues such as Tokyo Dome and Budokan. This evening, Soul Station performs in a much more intimate setting which is a rare treat for the fans. Billboard Live Tokyo is a terrific venue in Roppongi: it's like a high-end jazz club which is all-seated and with a tiered layout where everyone is close to the performers.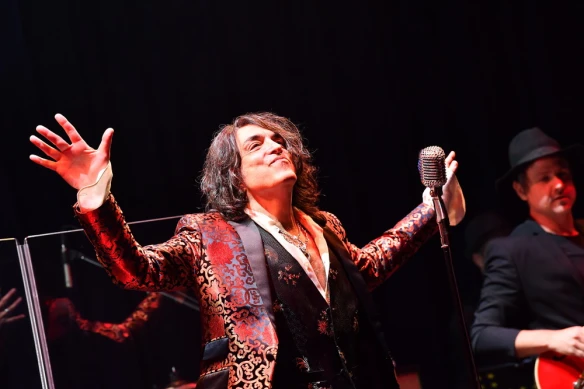 Soul Station finishes a splendid evening with The Isley Brothers' "That Lady" where we also get to hear guitarist Rafael Moreira really come to life. This was a great evening leaving us wanting more. Thank you for the music, Soul Station.
www.facebook.com/paulstanleyofficial