Album review: Heavy Tiger "Glitter" | Catchy Stockholm rock trio goes to the next level with second album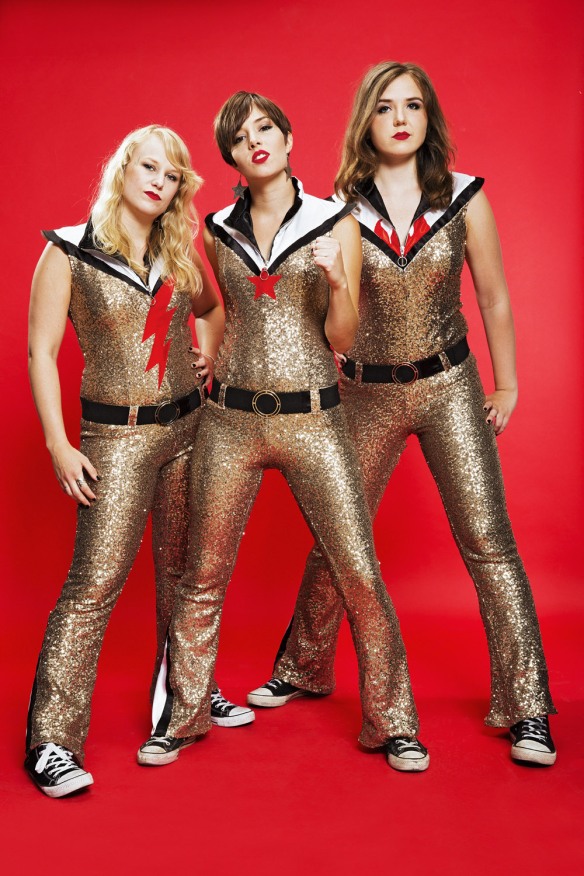 Stockholm trio Heavy Tiger is back with a catchy second rock'n'roll album.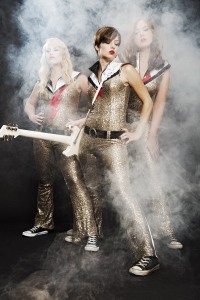 Heavy Tiger plays great, feel-good rock'n'roll. They're a bit like a modern day Swedish version of The Runaways, but with better songs. Or like a female version of The Hellacopters (and, yes, Hellacopters mainman Nicke Andersson is involved here too). The music, while there are clear and deep 70s roots, has a timeless quality. This trio actually sounds modern, this is no retro or nostalgia act. These ladies are for real and they are here now to play for you. Heavy Tiger – Maja Linn on guitar and vocals, Sara Frendin on bass and Astrid Carsbring on drums – has great songs, bundles of energy and plenty of attitude. The album's very solid and even. There are no dips, no fillers.
"I Go For the Cheap Ones" kicks off the album in great fashion and it continues with the terrific "Feline Feeling". "No Tears in Tokyo" is fabulous (yeah, we're biased, but we like it when rock bands sing about our hometown). "Glitter" is the Stockholm trio's second album following their 2014 debut album "Saigon Kiss". The new album has the feeling of a road trip, as if this Swedish trio lets us ride along with them on their tour bus. The ride is a roller coaster and great fun. This music fits perfectly in a rock club or at a summer rock festival while also being radio friendly. The band has been gigging like crazy for the past couple years (including as support for Backyard Babies and Michael Monroe) and it really shows in their music. They're tight, they're talented and now they're experienced. They know how to entertain their audiences and their listeners. On this album we get eleven straightforward rock tracks that follow the tried and tested formula of the classic rock song: a few chords, a catchy chorus, delivered in your face. A bit like The Ramones, really, but catchier as there's heaps of glam rock here too – there's KISS, Slade and The Sweet in the mix.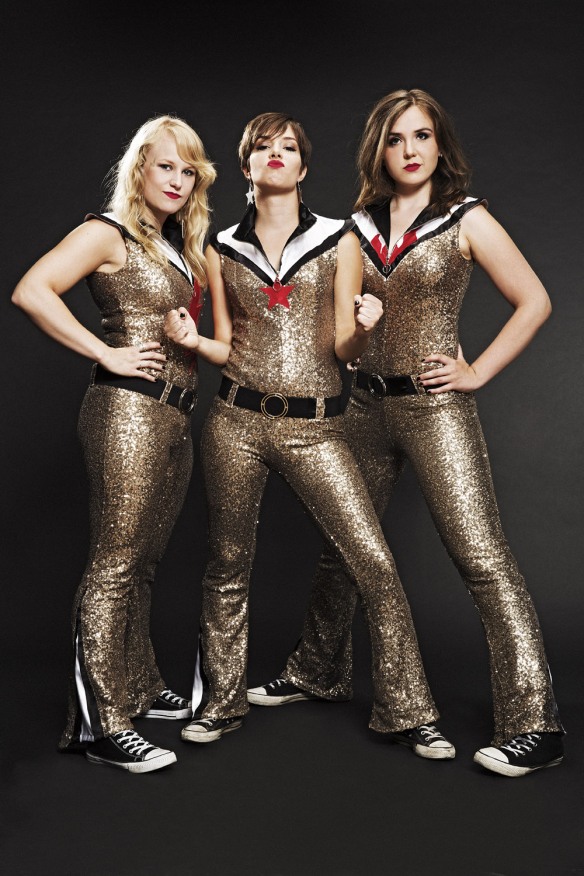 The album's main producer is Rikard Löfgren (Enforcer, Sister Sin, Mustasch), but Nicke Andersson (The Hellacopters, Imperial State Electric, Entombed) has produced the album's first single, "Devil May Care", one of the album's best tracks, written by Ola Salo (The Ark).
This album will take Heavy Tiger to the next level. They will sell a lot of albums and concert tickets and make people happy. Put your dance shoes on, get your air guitar ready and have fun with Heavy Tiger.
Heavy Tiger's "Glitter" album will be released on 24th March by Wild Kingdom Records/Sound Pollution Distribution.
www.facebook.com/heavytigermusic