Album review: Imperial State Electric "Anywhere Loud"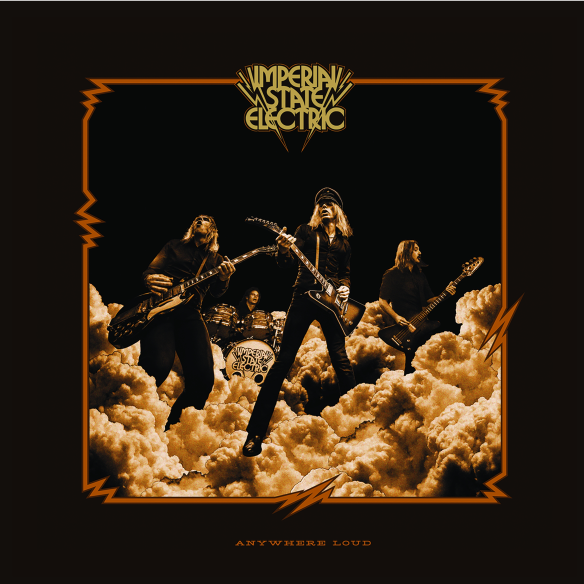 A sweaty, high-energy live album by Imperial State Electric? Yes, please. It is as good as one would expect of this unstoppable Swedish rock band led by Nicke Andersson.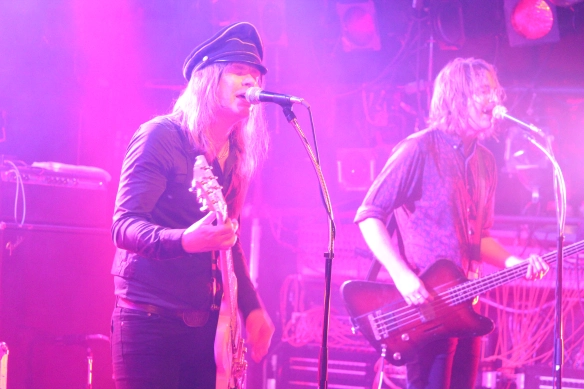 Nicke Andersson is an unstoppable musician. Nicke fans (I am for sure one of them) get so much new music every year that there is really no time for other music. If he's not busy with Imperial State Electric, The Hellacopters, Lucifer or Entombed, then he is producing music for other artists. He is always creating new music. He never stands still. In Imperial State Electric he has some equally energetic bandmates in the form of bassist Dolf de Borst, guitarist Tobias Egge and drummer Thomas Eriksson.
This live album was recorded in Tokyo, Madrid and Stockholm between 2014 and 2016. As I was at that splendid Tokyo gig, I obviously had sky-high expectations on this live album. The end result is even better than I had hoped.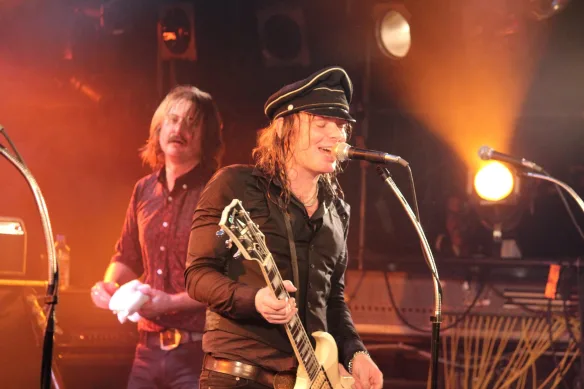 The album features 23 songs and it showcases all the different sides to this terrific rock band. Imperial State Electric could have been a neglected stepchild of The Ramones and The Rolling Stones, seasoned with pinches of The Cramps and, of course, MC5 and some early KISS.
On the album we get modern classics such as "All Through the Night", "Anywhere Loud", "Déjà Vu" and "Empire of Fire", but we also get country rock in "Break It Down". And we get a jam-tastic version of "Faustian Bargains" where it almost sounds as if Ace Frehley is in the band. We get to dance like crazy during "More Than Enough of Your Love" and the weirdly fantastic "Reptile Brain". We also get a couple of fun covers in the form of The Dead Boys' "Sonic Reducer" and The Kids' "This is Rock 'n' Roll".
The production is a bit raw and rough around the edges, just like the band. They have thankfully stayed away from doing too much polishing of the recorded live material. This means that we get a proper live album on which the band sounds the way they sound in concert. The way we want it.
You already have "Alive" (KISS), "It's Alive" (The Ramones) and "No Sleep 'til Hammersmith" (Motörhead). Now you need to add "Anywhere Loud" to your live album collection. This is exceptional stuff. This is indeed the shit. It's intense, it's real, it's sweaty and it's bloody good.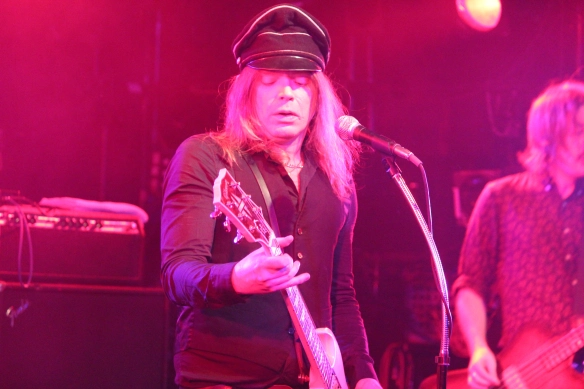 Imperial State Electric's live album "Anywhere Loud" will be released on 16th February via Psychout Records/Sound Pollution.