Gig review: KISS brings a farewell extravaganza to Tokyo Dome
American rockers KISS say farewell with a spectacular final Tokyo show as part of their End of the Road World Tour. Great music combined with a terrific show.
KISS at Tokyo Dome on 11th December 2019
The KISS members are in fine form. Having been forced to cancel the Australian tour due to frontman Paul Stanley being sick, backstage before the Tokyo show, Stanley and fellow band members Gene Simmons (bass and vocals), Eric Singer (drums and vocals) and Tommy Thayer (lead guitar) seem very eager to get back on stage to prove that they still got it. And, yes, they most definitely do. What a show!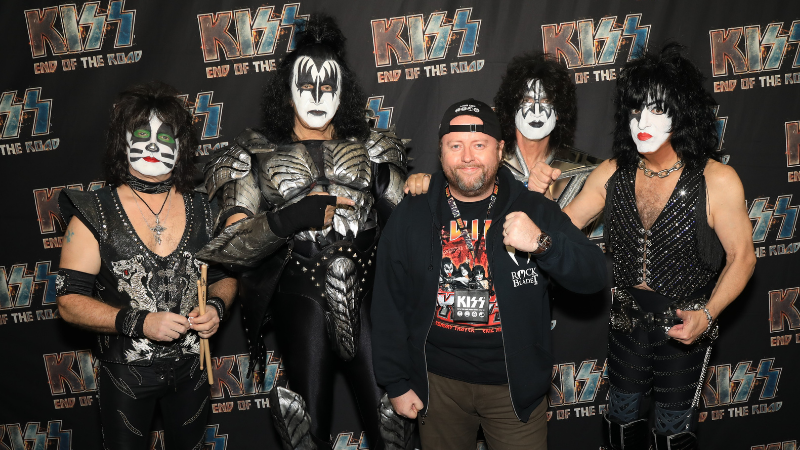 KISS opens the show with three classic songs from the 1970s: "Detroit Rock City", "Shout It Out Loud" and "Deuce". The huge audience at Tokyo Dome loves every bit of it. The show is over-the-top with lights, pyro, smoke, confetti, oversized balloons, fire breathing, blood spitting and band members ziplining over the audience and being lifted up and down, in and out, throughout the show.
The setlist is somewhat predictable but outstanding. We get a few songs from the 80s – "I Love It Loud" and "War Machine", from the rather heavy 1982 studio album "Creatures of the Night", as well as "Lick It Up", "Heaven's On Fire" and "Crazy Crazy Nights" from the band's no make-up period. There's also a sample of later material in the form of "Say Yeah" and "Psycho Circus". But the majority of the evening is unsurprisingly dedicated to the band's heyday of the 1970s and classic songs such as "Cold Gin", "God of Thunder", "100,000 Years", "Let Me Go, Rock'n'Roll", "Calling Dr Love", "Love Gun" and "I Was Made for Lovin' You". KISS is a machine. This is a massive production which has been planned carefully. But there's still room for playfulness, such as the guitar jamming during "Lick It Up" and Eric Singer's comical but excellent drum solo. Paul Stanley, as he's done on some previous Japan gigs over the years, gives us a little solo performance of Kyu Sakamoto's 1960s hit "Ue o Muite Aruko".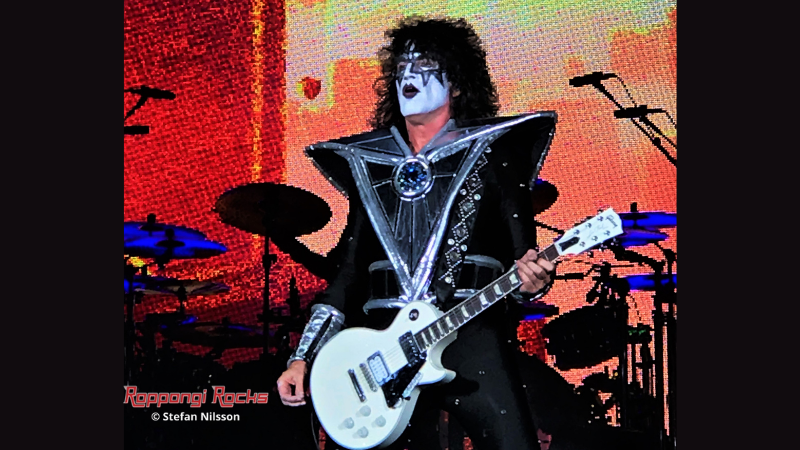 Band leaders Gene Simmons and Paul Stanley have been leading KISS from the front since 1973 and they still have the energy, talent and drive to deliver a world-class show. Their current bandmates Eric Singer and Tommy Thayer both add greatly to the band's vocal abilities, more so than any previous line-up of the band. Singer sings lead on two songs, "Black Diamond" (one of the evening's highlights) and "Beth", and both Singer and Thayer are contributing background vocals throughout the show.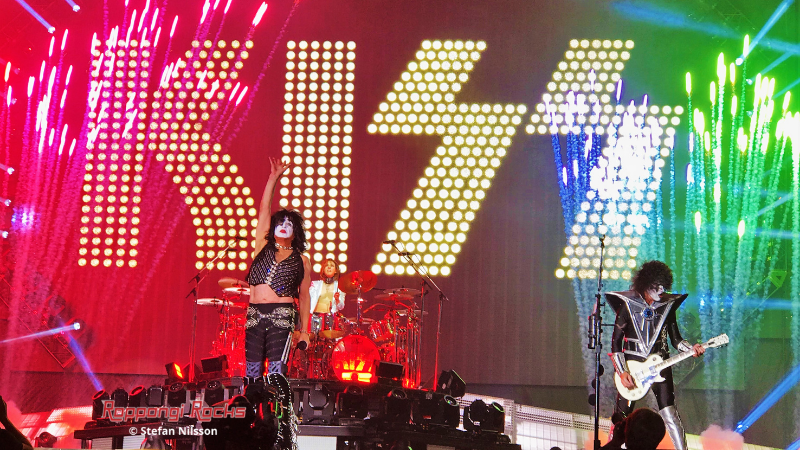 KISS first played in Tokyo in 1977 and have played quite a few shows in Japan since then. For this last-ever show in Tokyo, the band obviously has a surprise ready for the Japanese fans. For the encore, Japanese artist Yoshiki of X Japan fame is brought on to the delight of the fans. First, he plays the piano when Eric Singer sings "Beth" and then he takes over Singer's drum kit for "Rock and Roll All Nite". The show is more than two hours long and it is a great way for the band to say farewell to its Tokyo fans. Yes, KISS is a circus, an over-the-top extravaganza. But they also have great songs and performance skills to back that up. The complete package is outstanding. 46 years into the band's career, KISS is still going strong, very strong. The world tour will continue until July 2021 when the final show will take place in New York City. Catch the tour if you can. It's a rock show you don't want to miss before the band retires.