Album review: Lacuna Coil "Delirium"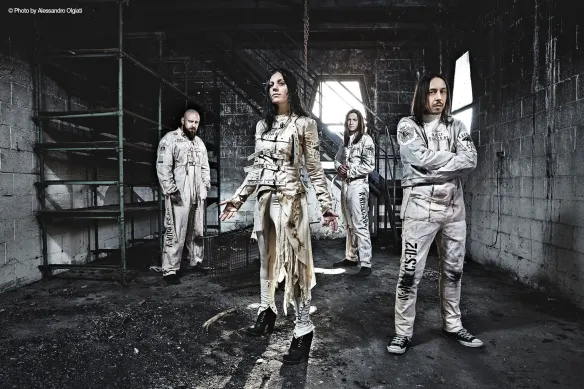 Milanese rockers Lacuna Coil are back with their eighth studio album. "Delirium" is a terrific combination of great melodies, heavy guitars and the two great vocalists Cristina Scabbia and Andrea Ferro.
Lacuna Coil's eighth studio album, "Delirium", is a great collection of quality songs from the Italian rockers. This is Lacuna Coil at their best.
The album opens with the magnificent "House of Shame" which sets the tone for the whole album. It is followed by the very catchy "Broken Things". The title track, "Delirium", is a radio-friendly anthem with a great melody and a simple chorus that is hard to get out of your head.
"Take Me Home" kicks off with a sinister nursery rhyme that sounds as if it came straight out of "A Nightmare on Elm Street". "You Love Me" is a great track, perhaps the album's best with terrific vocals by Cristina Scabbia and some fine growling going on.
Lacuna Coil has often been called a Gothic metal band. While there are some traces of that on this album, this is much more than that. If you like your music heavy and melodic at the same, Lacuna Coil might be what gets you going. It certainly works for me.
There are some similarities here to Sweden's Amaranthe. Although the two bands' sounds are quite different, both bands live in that twilight zone where heavy guitar riffs and growling are combined with great melodies, loads of keyboards and great, clean female voices. Lacuna Coil's music is perhaps a bit more dramatic, a tad more nervy than Amaranthe's. "Ghost In The Mist" could easily be an Amaranthe song.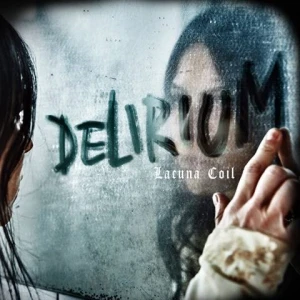 Female vocalist Cristina Scabbia has quite a voice. In addition to singing on eight Lacuna Coil albums, Scabbia has been a guest vocalist with Megadeth, Alter Bridge, Apocalyptica and more. It is no surprise that Myles Kennedy (Alter Bridge, Slash) makes a guest appearance on the track "Downfall".
"Delirium" is the band's first album to feature American drummer Ryan Blake Folden and he is contributing some great drumming on this album. He's a great fit for the band and while this is his first album, he's not new to the band: he has been the band's touring drummer since 2012 and has also worked as its drum tech.
I really like this album. It's heavy, yet melodic. It's quite brutal in certain places, yet beautiful. Lacuna Coil has some great melodies and great musical arrangements. The production is very modern and fits the band well.
"Delirium" is out on Century Media on 27th May.
"Delirium" – track list
The House Of Shame
Broken Things
Delirium
Blood, Tears, Dust
Downfall
Take Me Home
You Love Me 'Cause I Hate You
Ghost In The Mist
My Demons
Claustrophobia
Ultima Ratio
Lacuna Coil – band members
Cristina Scabbia – vocals
Andrea Ferro – vocals
Marco "Maki" Coti-Zelati – guitar, bass, keyboards
Ryan Blake Folden – drums