Album review: Michael Schenker Fest "Resurrection"
Guitar legend Michael Schenker successfully combines old and new on a new studio album with his old MSG colleagues.
Following some very successful touring with Michael Schenker Fest, including two Japan tours in 2016 and 2017, Michael Schenker is now taking the next logical step: a Michael Schenker Fest studio album with all new material. In Michael Schenker Fest, Schenker has reunited with six of his old MSG colleagues – Gary Barden, Graham Bonnet, Robin McAuley, Ted McKenna, Steve Mann and Chris Glen – to play classics from his past with MSG, Scorpions and UFO.
On this new studio album, Schenker adds vocalist Doogie White (Michael Schenker's Temple of Rock, Rainbow) to the mix and thus have four splendid vocalists to help him deliver a great album. We also get a terrific guest appearance ("No guest, no Fest!" as Schenker told us the other week during the Tokyo stop of his promotion tour) by Exodus and Metallica guitar legend Kirk Hammett on "Heart and Soul", a great song sung by Irish powerhouse Robin McAuley. "Take Me to the Church", with Doogie White on lead vocals, is one of my favourite songs on the album. "Warrior", a bit of a bombastic track on which all four singers perform together, is good fun and something that will no doubt be performed live.
"Time Knows When It's Time", with Robin McAuley on lead vocals, has some terrific guitar work on it, creating a great balance between McAuley's voice and Schenker's guitar. "Anchors Away" has somewhat of a Rainbow touch to it and fittingly it is sung by former Rainbow man Doogie White. Another former Rainbow man, Graham Bonnet, gets to shine with his characteristic voice on "Night Moods" and "Everest". I love Bonnet's voice. Gary Barden, who sang on many of the original MSG classics, gets to have some fun with the songs "Messin' Around" and "Livin' A Life Worth Livin'" which both show the playful side to this band.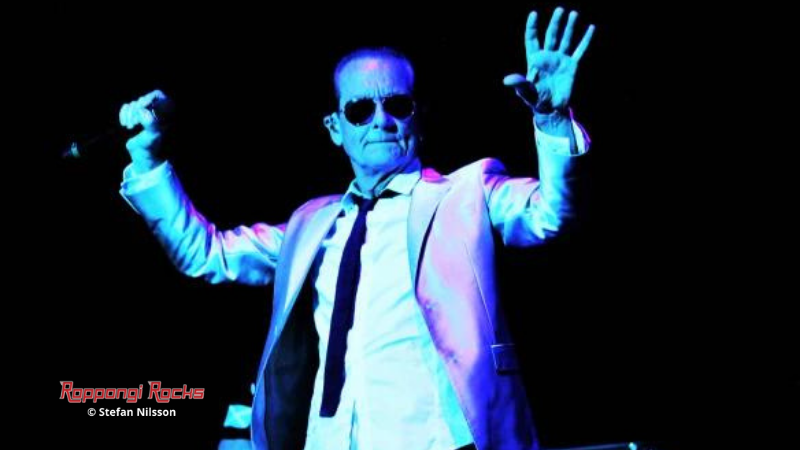 On "Salvation", the only instrumental track on this 12-track album, we obviously get a lot of guitar ear candy from Schenker. Interestingly enough, Schenker, unlike some other guitar wizards, never overshadows the music on the album. He obviously gets to shine and demonstrate why he is one of the best and most influential rock guitarists of all time, but it never overflows into guitar wankery that destroys the songs. Schenker knows that his amazing guitar work needs to live within the songs and not overshadow them completely.
The album closes with "The Last Supper", which again features all four singers. This is a varied album built around melodic hard rock in the well-known MSG tradition. Michael Schenker has been wildly successful with his Temple of Rock and Fest concepts. There is certainly a place for nostalgia and reunions of old favourite bands in today's live market. But seeing these veterans create new music as well is terrific and keeps things interesting. Hopefully the band will include quite a few of these new songs in their set list as they start touring again in March.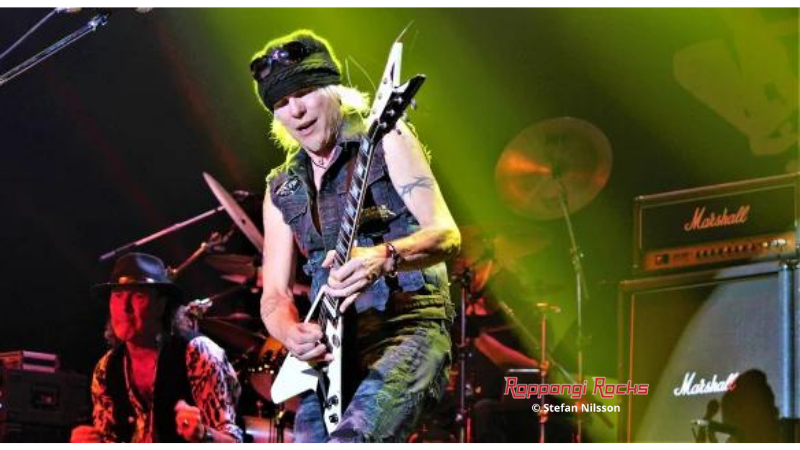 Michael Schenker Fest's album "Resurrection" will be released on 28th February in Japan via Ward Records and internationally on 2nd March via Nuclear Blast.
www.facebook.com/michaelschenkerrocks