Album review: Amorphis "Queen of Time"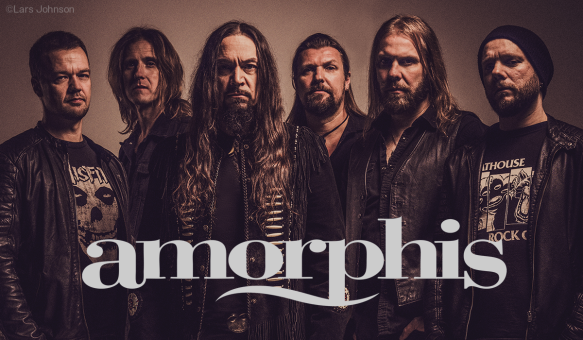 Mighty Finnish heavy metal band Amorphis is back with yet another terrific album combining heavy metal with beautiful melodies and a big chunk of folk-inspired music.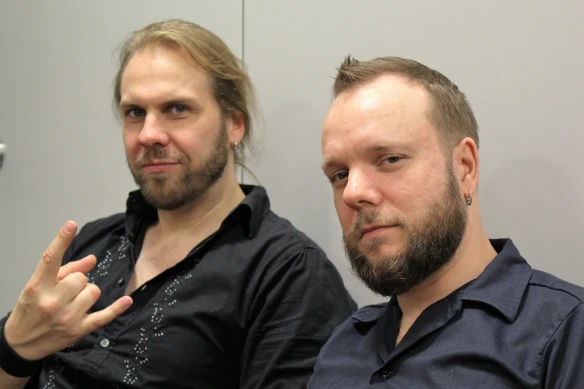 Amorphis' new album "Queen of Time" is based on the by now well-established Amorphis sound which combines heavy metal with great melodies, heavy guitar riffing with dreamy keyboard soundscapes and clean singing with growling.
The album opens where the last album, "Under the Red Cloud", left off with "The Bee". But this is no "Under the Red Cloud II". They take their music further and we get a fair bit of folk-inspired parts on many songs, bordering on Pagan metal at times. It works very well. The Japanese bonus track "Honeyflow" is a splendid Pagan metal song with flutes and all.
One of the things that stand out is the effective and dramatic use of choirs on songs such as "Message in the Amber". "Wrong Direction" is a killer track that immediately stands out. "Heart of the Giant" is, well, a giant song. It's a terrific track featuring some fabulous keyboard work in addition to the band's rock solid foundation of drums and guitars. On "We Accused" we again get some smashing keyboard wizardry by Santeri Kallio who really gets to shine on this album. On the track "Daughter of Hate" we get a visit by a saxophone and on other songs, we get flutes and other somewhat unexpected instruments. Amorphis certainly never shies away from adding new elements to its music or take new musical routes. There are so many new fantastic songs on this album it sort of feels like a greatest hits album.
Amorphis is a band that has both the songwriting skills and the performance skills. The band is solid with Tomi Koivusaari and Esa Holopainen on guitars, Santeri Kallio on keyboards, Jan Rechberger on drums and powerhouse vocalist Tomi Joutsen. Recently original bassist Olli-Pekka Laine returned to the band after a 17-year absence. "Queen of Time" is the band's thirteenth studio album since its formation in 1990. At times, their death metal roots shine through, but they have evolved quite a lot over the years. Amorphis remains one of the Nordic region's best metal acts, both live and in the studio. Their native Finland is still at the top of the heavy metal hill.
Amorphis' new album "Queen of Time" will be released on 16th May Ward Records in Japan and on 18th May via Nuclear Blast internationally. The band will perform in Japan again in mid-June.