Album review: Alice Cooper "Paranormal"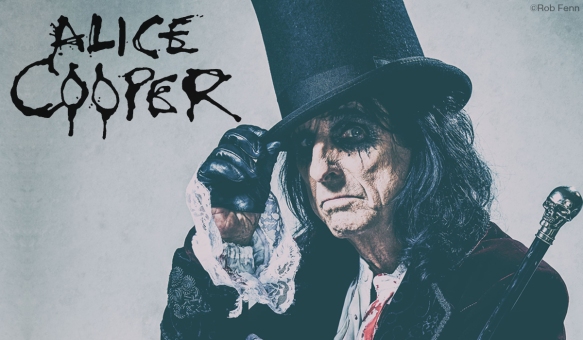 Veteran shock rocker Alice Cooper is back with some smoking new music! Producer Bob Ezrin brings back some magic from the 70s to the new album.
I have always liked Alice Cooper. Most of Alice Cooper's music is good old-fashioned rock'n'roll dressed up with some theatrics. Even at his most commercially sounding period in the 80s ("Poison" and "He's Back (The Man Behind the Mask)"), he was always good fun and a top entertainer. On his new album, "Paranormal", he's back in fine form.
The first single from the album, "Paranoiac Personality", is an in-your-face track with an attitude. It does, however, still got some of that "Poison" kind of commercial appeal about it. But most of this album is Alice Cooper sounding like Alice Cooper sounded back in the 70s, probably at least partly due to the fact that Canadian producer Bob Ezrin (KISS, Deep Purple, Lou Reed, Pink Floyd, Aerosmith) is once again back working with Alice Cooper. Ezrin produced some of Alice Cooper's most classic albums in the 70s, including "Alice Cooper Goes to Hell" and "Welcome to My Nightmare".
Among the new songs, "Fireball" stands out as a great rock tune with a heavy 70s smell. In "Holy Water" we get Alice performing an almost Broadway-esque number. It works a treat. Alice pulls it off. In "Dynamite Road" we get some great storytelling coupled with fine guitar work. In "The Sound of A" we get some spaced out psychedelic rock from the 60s. Fabulous!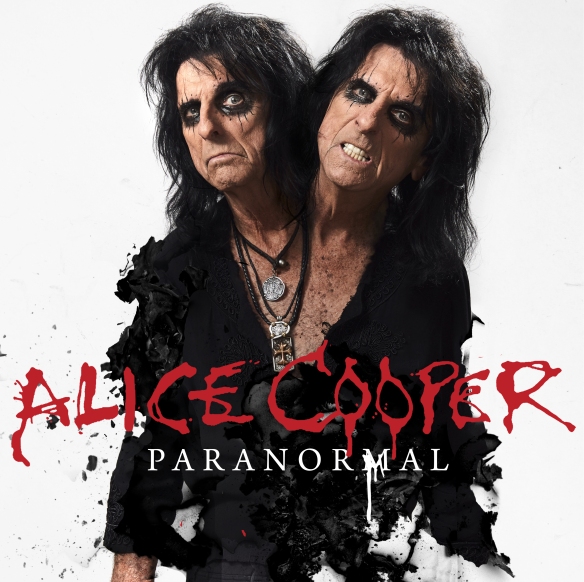 In addition to the ten new songs recorded in Nashville, we get a bonus disc with two brand new songs ("Genuine American Girl" and "You and All of Your Friends") which were written and recorded together with original Alice Cooper band members Dennis Dunaway, Neal Smith and Michael Bruce. These two songs are great and up there with the best songs that the original band did back in the late 60s and early 70s.
The bonus disc also features live recordings of classics such as "School's Out", "Billion Dollar Babies" and "No More Mr. Nice Guy". The six live tracks were recorded in Columbus, Ohio, USA in 2016 with the current line-up of Alice Cooper's band, including fierce guitarist Nita Strauss who has added some great energy to Alice Cooper over the past few years.
Celebrity guest musicians on the studio recordings of the album include U2's Larry Mullen, Billy Gibbons of ZZ Top and Roger Glover of Deep Purple.
Alice Cooper's new album "Paranormal" is out on 28th July in Japan via Ward Records and internationally via earMUSIC. Alice Cooper will perform at the Loud Park festival in Japan in October.