Album review: Riot V "Armor of Light"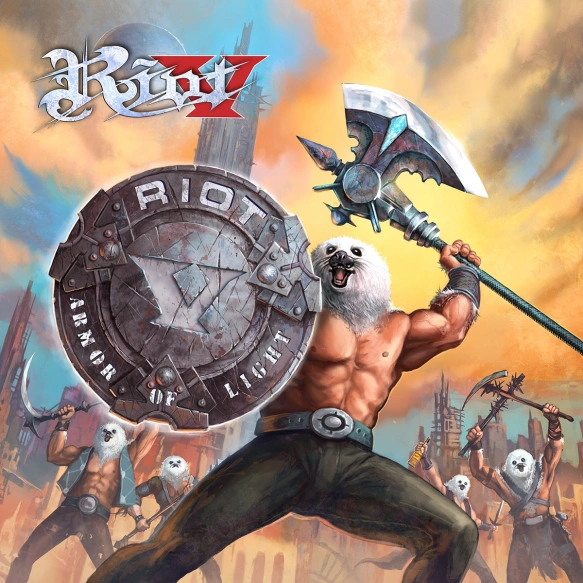 The legend of American hard rockers Riot lives on with Riot V and a fab new hard rock album.
On the track "Angel's Thunder, Devil's Reign", Todd Michael Hall sings "Heavy metal runs through my veins" and that sums this album up nicely. That's what it is all about. On this album we get twelve hard rocking tracks (plus two bonus tracks on the Japanese edition). It is high-quality heavy metal delivered by a great band.
Riot V, who recently celebrated the 30th anniversary of the classic Riot album "Thundersteel" with some very special gigs here in Japan, has included a brand new version of the "Thundersteel" song as one of two bonus tracks on the Japanese edition of the album (the other bonus track being "Unbelief"). At their recent Japan gigs the band performed two songs from this new album, the title track "Armor of Light" and "Messiah". Placing new tracks next to old classics is one way to easily prove that Riot's new material stands up very well – and even equals – the back catalogue. The new material is very strong and the musicianship matches it. Riot formed in New York City in 1975 and the current line-up of the band is built upon the two long-time members Don Van Stavern on bass and Mike Flyntz on guitar. They both originally joined Riot in the 80s. In Riot V they are joined by Todd Michael Hall on vocals, Nick Lee on guitar and Frank Gilchriest on drums.
Having witnessed their last two Japan tours, I knew they're a great band, but the quality of the new material really exceeds my high expectations. 43 year into the band's career they are still relevant and they have the best ahead of them. "San Antonio" is an immediate favourite with its fast guitars. It is one of many killer songs on a great album. Others include "Victory", "Heart of a Lion" and "Burn the Daylight". "Ready to Shine" is the only song I don't particular like. It's an alright song, just not a song I get too excited about, especially when it's packaged next to some world-class metal. It feels a bit out of place. The rest of the album is rock solid.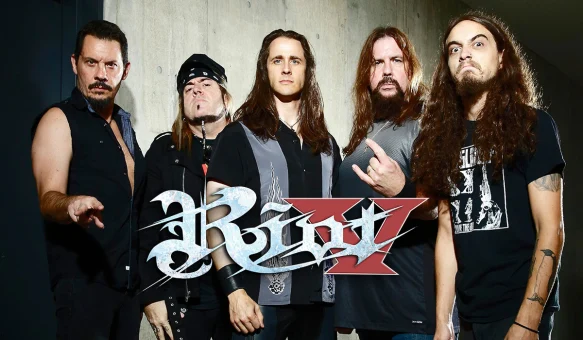 Riot V's album "Armor of Light" will be released in Japan on 25th April via Ward Records and internationally on 27th April via Nuclear Blast.