Album review: Cannibal Corpse "Red Before Black"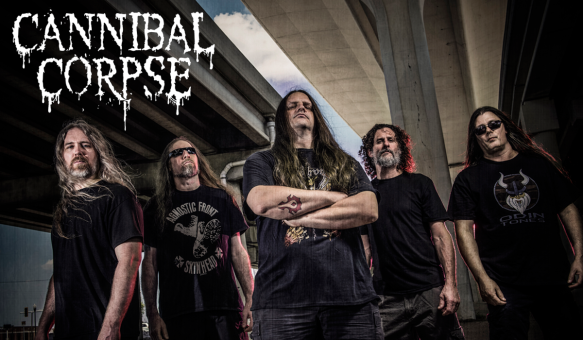 Cannibal Corpse has returned with a raw new album that is distinctly old-school American death metal.
Cannibal Corpse's latest album "Red Before Black" is a return to form. With producer Erik Rutan (Belphegor, Morbid Angel, Goatwhore, Krisiun) back in the studio with the band, the result is a rather raw sound, which fits the music very well.
Having formed in Buffalo, New York in 1988, the band's debut album "Eaten Back to Life" was released in 1990. The band, which relocated to Florida in the mid-90s, has gone through a few line-up changes over the years with bassist Alex Webster and drummer Paul Mazurkiewicz the only remaining original members. However, the newer additions – George "Corpsegrinder" Fisher (vocals), Pat O'Brien (lead guitar) and Rob Barrett (rhythm guitar) – have all been in the band since the 1990s. Thus this is a solid line-up of the band that has produced another classy and thrashy death metal album.
With the new album they are bulldozing their way back to the front of the queue. "Red Before Black", the band's fourteenth studio album, is bursting with energy and comes at the listener with full force. The band's early thrash metal influences shine through on many of the tracks. "Code of the Slashers" has a short but magnificent guitar solo. "Corpus Delicti" and "Scavenger Consuming Death" are fantastic extreme metal tracks. Brutal, heavy and in your face, these are among the best tracks on this album.
The special Japanese edition of the "Red Before Black" album comes with a bonus CD with terrific covers of songs by Accept, Metallica, Kreator, Sacrifice, Possessed, Razor and The Accused. Cannibal Corpse's death metal-version of Accept's "Demon's Night" is splendid. Metallica's "No Remorse" is also cannibalised and turned into something very different and interesting.
The Japanese edition of Cannibal Corpse's "Red Before Black" will be released on 18th April via Ward Records.
www.facebook.com/cannibalcorpse