Album review: Winterhorde "Maestro"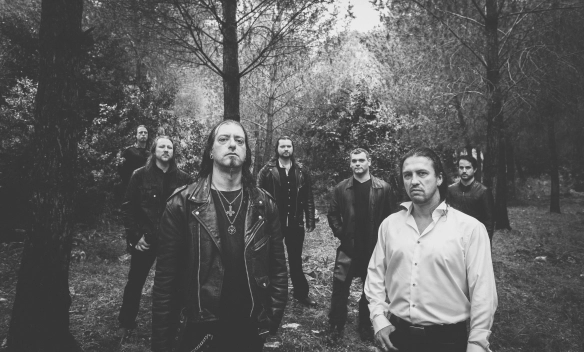 Israel is perhaps not best known for its heavy metal bands. But in Winterhorde they actually have something rather good and very promising in the progressive extreme metal corner of the heavy metal world.
Musically the Israeli seven-piece metal band Winterhorde lives somewhere between progressive metal and extreme metal. On this fine album we get a big dose of rather dramatic symphonic metal, a pinch of melodic death metal as well as some good old power metal, all bound together with a thick layer of progressive metal. There are certainly some Nightwish vibes on the album and some Dream Theater hints, but this is no copycat act. We get saxophones and violins, plenty of keyboards and much more in addition to the usual heavy metal guitars and drums. Winterhorde has created something of their own here: a multi-instrumental metal act based in an epic fantasy landscape. It's quite a mix and mostly it works very well. The one and only Jens Bogren (Opeth, Soilwork, Amorphis, Paradise Lost, Amon Amarth, Dragonforce, Bloodbath, Kreator, Arch Enemy, etc) has mastered this album which has been produced and mixed by V. Santura (Obscura, Triptykon, Dark Fortress, Secrets of the Moon and much more).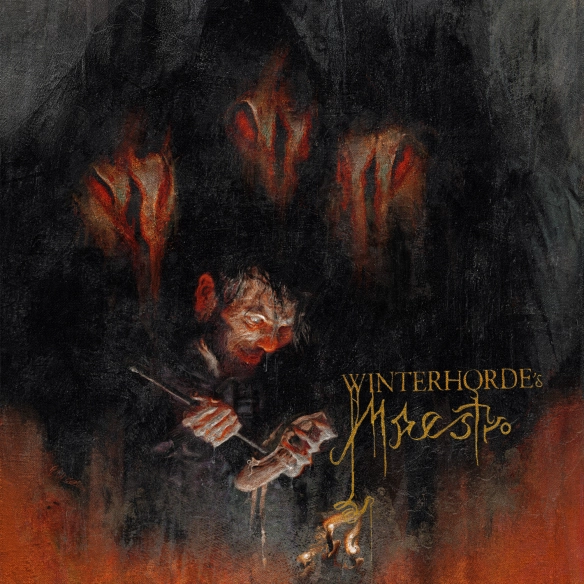 While they're new to me, they are not a new band. Winterhorde formed in Israel in 2001 and this is their fourth studio album. The album "Maestro" is out on 20th May on ViciSolum Productions.
"Maestro" track listing
1. That Night in Prague
2. Antipath
3. Worms of Souls
4. They came with Eyes of Fire
5. Chronic Death
6. The Heart of Coryphee
7. A Dying Swan
8. Maestro
9. Through the Broken Mirror
10. Cold
11. Dancing in Flames
Winterhorde – band members
Igor Kungurov – clean vocals, acoustic guitar
Zed Z. Winter Destructive – harsh vocals
Dima Stoller – electric and acoustic guitars
Omer Naveh – electric and acoustic guitars
Sascha Latman – bass, saxophone, acoustic guitar
Alexander Feldman – synth, orchestration, Theremin
Maor Nesterenko – drums and percussion
Albums
In Traditions of Winter (2004)
Nebula (2006)
Underwatermoon (2010)
Maestro (2016)