Album review: Ritchie Blackmore's Rainbow "Memories in Rock II"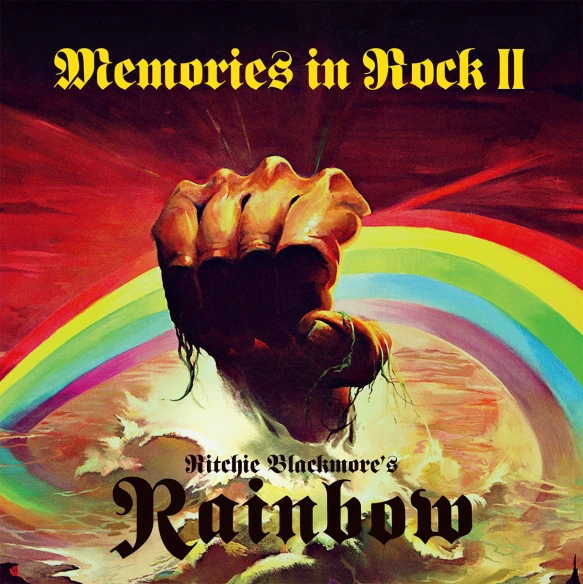 A new live album by Ritchie Blackmore's Rainbow will no doubt make the purists and traditionalists upset, but for the rest of us this is a good revisit of Rainbow's back catalogue as well as some Deep Purple goodies. Plus a brand new Rainbow song!
"Memories in Rock II" is a follow up to 2016's "Memories in Rock". The new album was recorded during Rainbow's UK tour in June 2017.
When Ritchie Blackmore decided to return to rock and put together a new version of Rainbow, we all knew it would be controversial. Too many fans have too many opinions and the word "blasphemy" is always around the corner. Instead of bringing back some of his old band mates from Rainbow's various line-ups in the 70s, 80s and 90s, Blackmore decided to create a completely new band with only himself left from previous versions of the band. If we disregard what Rainbow is supposed to be and who is supposed to be in the band and just focus on the music played by the current version of Rainbow, I must say that it is bloody good. New vocalist Ronnie Romero (Lords of Black) is not only a top lad (see my interview with him from last year here), he also has the pipes to do justice to Rainbow's classic material.
We get treated to Rainbow classics such as "I Surrender", "Spotlight Kid", "Man on the Silver Mountain", "All Night Long", "Stargazer", "Catch the Rainbow" and "Long Live Rock'n'Roll". We also get a few Deep Purple classics as well, including "Mistreated", "Burn", "Child in Time", "Perfect Strangers" and "Smoke on the Water". The band seems to not only be on form, they're also playful and many of the songs turn into mini jams.
In the current Rainbow, Blackmore and Romero are joined by Jens Johansson (Stratovarius, Cain's Offering, Dio, Yngwie Malmsteen's Rising Force, Silver Mountain) on keyboards, David Keith (Blackmore's Night) on drums and Bob Noveau (Mink DeVille, Blackmore's Night) on bass plus background singers Candice Night (Blackmore's Night) and Lady Lynn (and yes, she too is from Blackmore's Night). With the bulk of the band having played together in their previous band, they gel and they get on with it.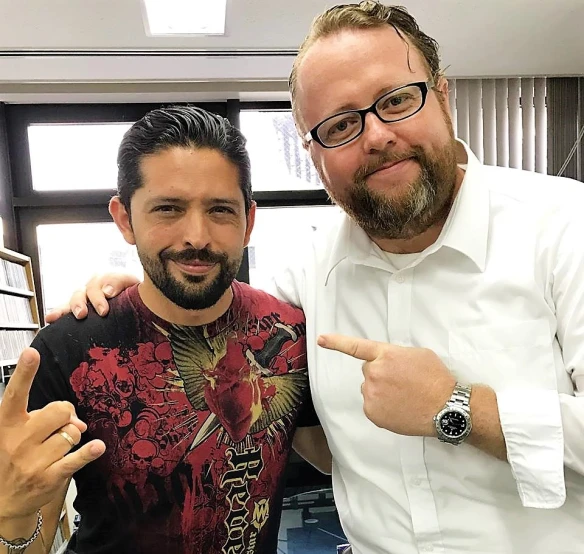 Take this for what it is: a great musician revisiting his old hits with a new version of his band. Sure, Ronnie James Dio, Graham Bonnet, Joe Lynn Turner, Doogie White, Roger Glover, Don Airey, Jimmy Bain, Cozy Powell, Bob Daisley, Bobby Rondinelli, etc. are not there, but Blackmore is playing rock again and he has a more than capable band to do justice to his back catalogue. And he has Ronnie Romero, what a find!
On this album (the triple CD version), in addition to the previously released studio tracks "Land of Hope and Glory" and a re-recording of "I Surrender", we get one brand new studio track in the form of "Waiting for a Sign". It is a great blues-based song where Ronnie Romero gets to shine in his own right as he's not filling anyone's shoes on this one. It's a fab track that gives us hope that we may get more new Rainbow material in the near future.
Sit back and enjoy the past and present Rainbow on this collection. Ritchie Blackmore has still got it.
Ritchie Blackmore's Rainbow's "Memories in Rock II" will be released in Japan in multiple CD and DVD formats on 4th April via Ward Records.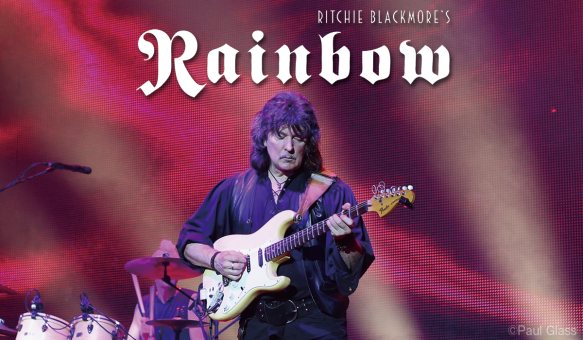 www.facebook.com/ritchieblackmore