Gig review: Melodic hard rock knockout in Tokyo by The Poodles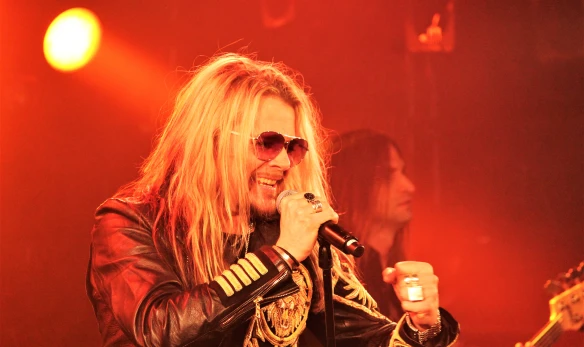 A 35-year tradition of Swedish melodic hard rock triumphs in Japan now continues with The Poodles doing their first-ever Japan tour.
The Poodles at Club Quattro, Shibuya, Tokyo, 4th April 2018
Sweden has a proud tradition of producing great melodic hard rock bands that become loved by Japanese fans. Since Europe first got noticed by Japanese fans in 1983, there has been a never-ending stream of quality Swedish bands selling both records and concert tickets in Japan and winning hearts along the way. The Poodles, which formed in 2006, took 12 years to get to Japan, but now they're here and their first-ever show in Tokyo is a success.
28 years ago – in April 1990 – I last saw Jake Samuel perform on stage. At that time he was a young drummer in Talisman, sitting behind Jeff Scott Soto, Marcel Jacob and Jason Bieler. In The Poodles he's the frontman, the centre of attention, the mainman who commands your attention. With seven The Poodles studio albums below his belt, he's an accomplished vocalist and a frontman who knows how to entertain an audience. Original drummer Christian "Kicken" Lundqvist is still the anchor in the band and he is joined in the current touring line-up by Argentinian bassist Germain Leth (ex-Blackcept, Watchmen) and stand-in guitarist Rob Marcello. Marcello is best known as a member of Danger Danger but he's also played with House of Lords and Shotgun, the partial Shotgun Messiah reunion. He's an amazing guitarist who brings something extra to The Poodles. A terrific addition to the band, even if it may only be for this tour.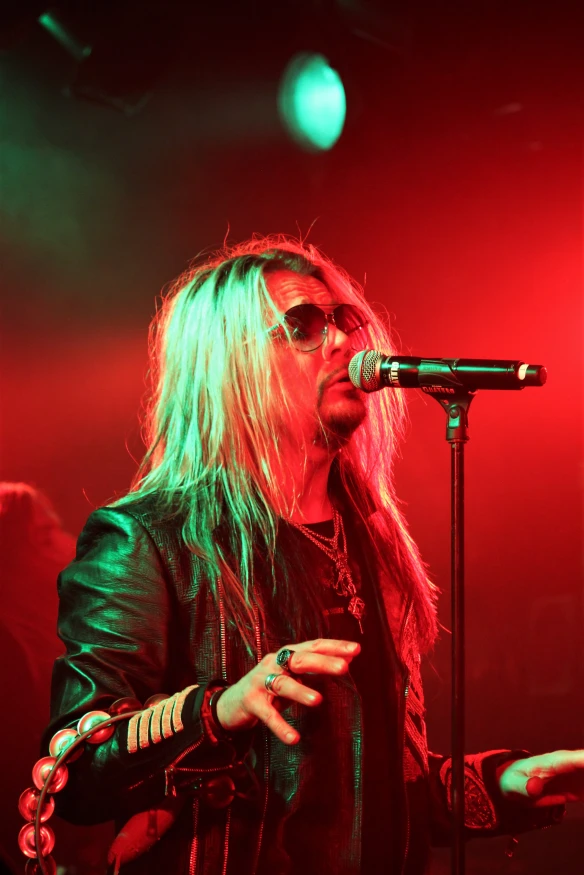 This evening in Shibuya they open their set with their brilliant cover version of The Osmonds hit "Crazy Horses" and follow with "Night of Passion", their breakthrough hit from 2006. What follows is a high-energy, melodic hard rock show. Most of the set is made up of the band's most famous hits. But there is the odd surprise in the set list, such as the rarely heard track "Band of Brothers" from their second album, 2007's "Sweet Trade". We also get a couple of more covers (from The Poodles' latest album "Prisma" which is a covers album): Elton John's "Goodbye Yellow Brick Road" and Fleetwood Mac's "Go Your Own Way" – classic songs given a The Poodles treatment.
Highlights of the night include "Thunderball" and "Crack in the Wall" as well as the band's anthem "Metal Will Stand Tall" where the audience sings along like there's no tomorrow. Speaking of which, "Like No Tomorrow" finishes the set before the band returns for an encore consisting of "Rockstar" and "Seven Seas".
The love affair between Japanese fans and Swedish melodic hard rock continues. The Poodles is Japan's latest glammed-up mistress of rock.