Gig review: Crazy Lixx in Tokyo – Swedish melodic hard rock is alive and well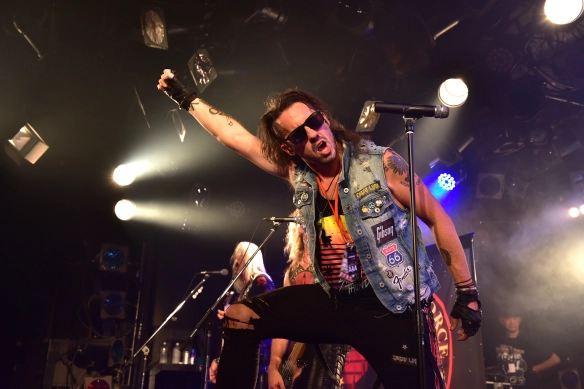 When Swedish melodic hard rockers Crazy Lixx finally made it to Japan, they crushed it. Their signature mix of melodic yet riff-happy metal is part of a proud Swedish tradition that the Japanese fans love.
Crazy Lixx at Club Quattro, Shibuya on 25th September 2019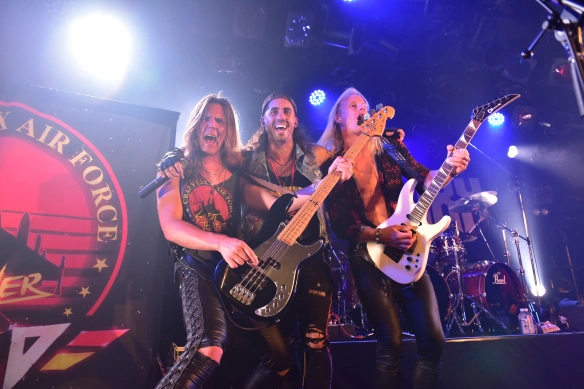 Japan's love for melodic hard rock from Sweden goes back to 1983 when they discovered Joey Tempest and Europe. Since then, a long row of Swedish bands have sold a lot of records and toured in Japan. Crazy Lixx, founded in 2002, has had a following in Japan since they released their debut album in 2007. But they never toured Japan until now. The advantage of them making having their first Japan gigs with six studio albums below their belts is that we get a killer setlist. It's all hits and no fillers. We get a big serving of the best songs from the band's latest album, "Forever Wild", which was released earlier this year, as well as all the earlier hits from the band's career. It's quite a treasure trove of rock'n'roll. Crazy Lixx's signature sound is a terrific mix of melodic yet riff-happy metal with dashes of AOR, glam, sleaze and, yes, hair metal. It boils down to feelgood party rock.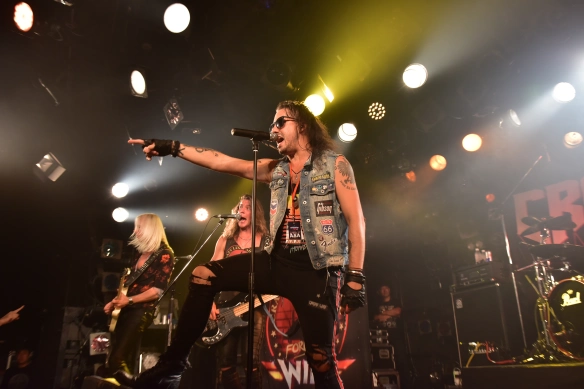 They open the show with the terrific song "Wicked" from the "Forever Wild" album and follow it with "Blame It on Love". The crowd is with them from the second they walk on stage. We get a long set and some of the highlights include "Hell Raising Women", "Lock Up Your Daughter", "Children of the Cross", "XIII" and "21 Til I Die".
Founding members Danny Rexon (vocals) and Joel Cirera (drums) form the backbone of the band together with bassist Jens Sjöholm (who joined the band in 2012). The newest additions to the band, guitarists Jens Lundgren (formerly of Bai Bang) and Chrisse Olsson (Dirty Passion), both fit in very well. There's chemistry between them and they add something to the band that was perhaps missing in the past. Now there seems to be more unity in the band that shines through in the music.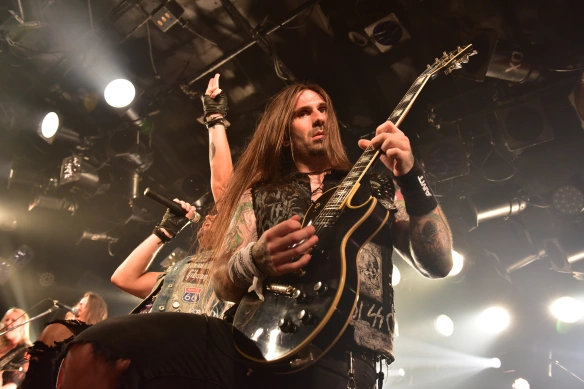 Vocalist Danny Rexon gives the rest of the band a break when he brings out an acoustic guitar and gives us a solo performance of the songs "Love Don't Live Here Anymore" and "Make Ends Meet". The scaled-down versions are beautiful and show that Rexon is more than just a standard rock singer. Here he shows us he has some serious emotional quality to his vocals that are not always obvious in the more fast and loud songs.
The band closes a terrific night of melodic hard rock with "Never Die (Forever Wild)". Crazy Lixx is a band whose members don't take themselves too seriously, but they are a great band who play excellent melodic hard rock very well.