Gig review: Cyhra and Vampires Everywhere rumbled Tokyo for a second night
Cyhra and Vampires Everywhere continued their Japan tour with a second night in Tokyo.
Cyhra, Vampires Everywhere and Allegiance Reign at Duo Music Exchange, Shibuya, Tokyo, Japan on 20th January 2023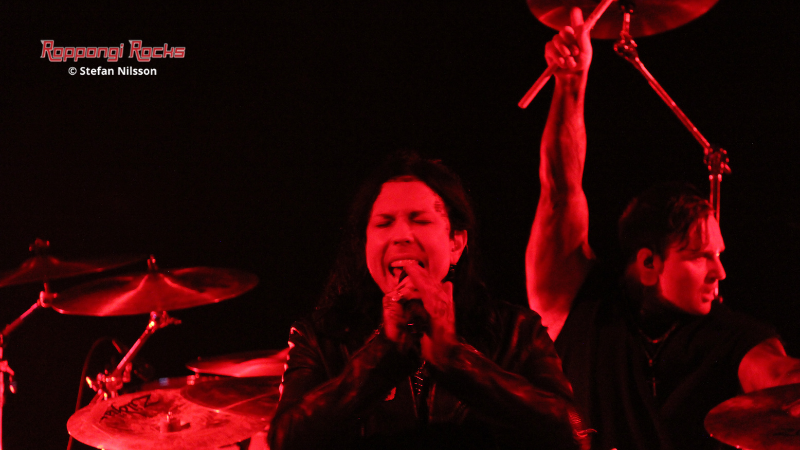 The opening act on the second night of Cyhra's Japan tour was the Japanese band Allegiance Reign. They label themselves as a Samurai metal band and their music is an interesting power/symphonic/folk metal mix. They put on an entertaining show which worked well to kick off an evening of metal. Next, Michael Vampire and his motley crew of goth warriors took over the stage. I liked Vampires Everywhere's second night even better than the first one. They are not just different, they are different in a refreshing and good way. The Las Vegas band's set was tight and intense. It had a bit of a naughty Sin City vibe about it. The songs worked great live, especially "Star of 666", "Witch" and "Immortal Love". Michael ruled the stage with his swagger and his wry smile. Musically and visually, this evening, the Vampires served up a shady and tasty bowl of The Cramps-meets-Suicidal Tendencies.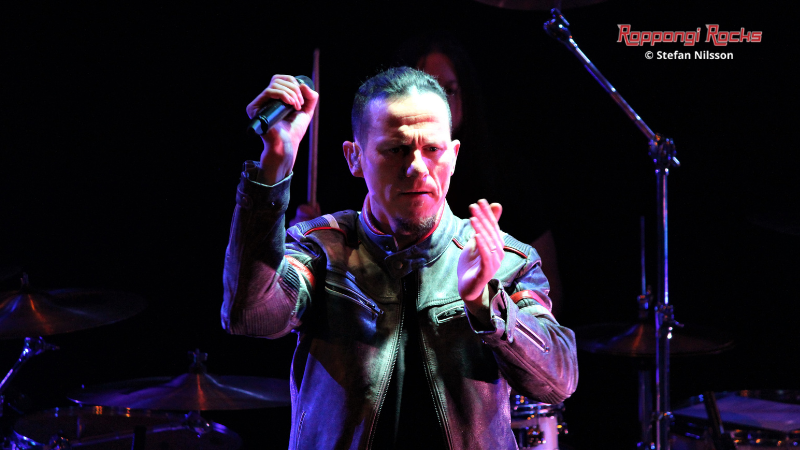 Cyhra's second show in Tokyo offered a couple of changes to the setlist. The first night was great, but this was better. It was still focused on playing almost all of the band's forthcoming third album. Hearing the new songs live two nights in a row showed me that the new songs are really good. They will give earlier favourites some real competition when it comes to putting together future setlists. The new material is fabulous and it works a treat live. The second gig of the tour also showed us what a tight band this quartet is. They performed like a unit that has been playing together for decades, although in reality, it is only a few short years. The tightness of the band meant that especially Euge Valovirta got to show off some excellent guitar wizardry and showmanship while Marcus Sunesson is a fine guitarist that is a master of doing trademark heavy metal poses. Lead vocalist Jake E has the pipes and the stage presence to deliver and he did. Drummer Alex Landenburg was as rock solid behind the kit as he was the first night, but this time he also came out in front of his drum kit for some spontaneous dancing and to sing lead on part of one song. That was a nice surprise and a great way to give the band's loyal Japanese fans something special. Now follows a total of four gigs in Nagoya and Osaka for Cyhra and Vampires Everywhere before the two bands return to Tokyo for three more gigs here. Each gig will no doubt offer a few twists and turns. Not to be missed! Get your tickets here!
www.facebook.com/cyhraofficial
www.facebook.com/vampireseverywhereofficial