Interview: Megadeth's David Ellefson is not rusting in peace – keeping busy on and off stage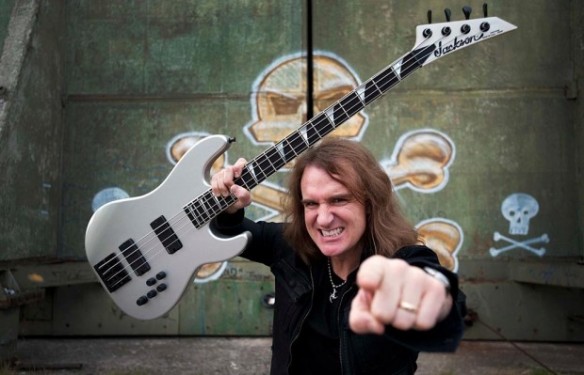 Despite being rather busy as a founding member and bassist with thrash metal giants Megadeth, David Ellefson also has many other projects and initiatives going on. Roppongi Rocks' Stefan Nilsson had a chat with Ellefson in the middle of Megadeth's ongoing world tour in support of their latest album, "Dystopia". "When Megadeth is in its record and tour cycle that always takes priority," says Ellefson in an interview covering his record label EMP, the changing realities of the music business and a beautiful thing called tribe mentality in heavy metal. "I get to have the best of both worlds; being creative in arts and in business ventures, too. I wouldn't have it any other way," says Ellefson.
Last year you decided to launch EMP (Ellefson Music Productions) as a record label and production company. Why did you decide to do this now and how hands on are you with EMP?
"I brought the group Doll Skin into the studio and wanted to secure deals for them throughout the world for the release of their EP, which was then re-released as an LP. Through that process, I learned a lot about today's record business and discovered that I have it within my means to create a proper record label and partner with distributors worldwide, which is what EMP Label Group has become. Since the release of Doll Skin's LP 'In Your Face (Again)' we have now signed almost 20 other titles for release with the label, and have begun to create brands for sub genres of music, including EMP Underground for the heavier, metal stuff." 
You write books, have your own coffee brand, run clinics and workshops, have your own record label, play with Metal Allegiance and do many guest appearances with different artists. How do you prioritise? Does Megadeth always come first and you fit in the other stuff around that?
"Yes, when Megadeth is in its record and tour cycle that always takes priority. In fact, I didn't do too many things outside of Megadeth for almost 20 years. But, during the period of 2002-2010 I began to branch out into other forays in the industry and that created a lot of new relationships on other sides of the business, as well as many exciting creative outlets, too. So, I try to participate in many things these days to keep the juices flowing and to always invest back into our genre and industry."
What can you tell us about the new alliance of EMP and Alpha Omega Management that was recently announced? What's the thinking behind this new partnership?
"Alpha Omega have a really strong international reach that is beneficial to EMP's artists, both as a label and also with some of our management clients. At the same time, we have a North American thrust with EMP as a label, and with some of our management clients. This creates a nice global synergy for both of our artists, as we can collaborate on touring, album releases, marketing, publicity, radio and so forth."
So much has changed in the music business when it comes to the business model of how a professional band operates and its revenue sources. What is the most important thing that you tell the new bands you work with to focus on?
"First of all, don't over think it. Either you have the charisma an audience wants, or you don't. You can have all the business savvy in the world but if you don't' have a compelling charisma, no one is going to buy it anyway. So, be an artist first and foremost. The other is to just say 'yes' and start trusting those who you've engaged to oversee your business affairs. That doesn't mean you shouldn't check in on things from time to time, but it is hazardous for artists to constantly nit-pick over every single aspect of the operation. As in any business, once you hire someone to do a job, let them do their job!"
What's the future of the music business do you think? Will the business models continue to evolve in the short term or are we now in a new reality which will stay the norm for the medium term?
"For years, I've sat on airplanes flying across the planet, contemplating why we drag piles of gear and people around the world to play concerts…in many ways, it seems so antiquated. But, so far, no technology can replace the live human experience of music and people together in a room all rocking out, digging the same music and having fun together. So, we make records for people to enjoy in their cars, living rooms, gyms, on whatever device or means they hear it, so we can take the show on the road to have our little metal summits in each town, bringing us to together as a tribe. And I think that is what it is really all about. Humans have a 'tribe mentality' as a species, and that's how music connects us; we find like-minded people who rally around a genre, and that becomes our common bond. It's a beautiful thing to see."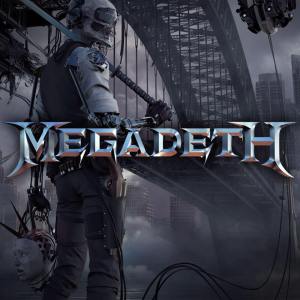 Have you analysed the ups and downs of your career in order to sort of create case studies for your books, lectures and the artists you now work with?
"It's a constant analysis and as in any business, you have to always check your compass to make sure you're staying on course. Navigating the waters of any business is following, and sometimes pushing back against, the winds of change. Finding ways to adapt is critical to survival. The music and entertainment arts are almost always driven by creative vision from the younger generations. So, it's important to be able to keep an open mind to them and their new ideas, too. Entertainment is not about conservative thinking, it's about freedom and expression. Being able to roll with the changes, while still staying true to your ideals, is important to not become outdated and obsolete."
You've had some great success here in Japan with Megadeth and recently you guested on Japanese artist Masaki Murashita's EP. Your former Megadeth bandmate Marty Friedman has become a household name here. Do you think Japan will also be good for your EMP artists?
"Japan was such a leader in embracing international music as far back as the 70s and 80s, and it's cool to see it spreading across all of Asia now. Megadeth, and its members, were embraced with strong support from the Japanese fans so many years ago that now we are now household names, and known internationally across those regions to this day. But, Japan and Asia had become fickle markets for international artists by the early 2000s, mostly because there was a strong shift to support its own national artists domestically, largely with its own pop music. I really saw that affect the international inflow into Japan with metal music and it radically downsized the international appeal for artists breaking into the scene back then. Fortunately, with the internet and the support of the Japanese metal community, there is once again a strong support for new artists and I'm optimistic this will be effective for EMP artists, too. Add to this, Japan now has its own big international rock festivals which have really helped international bands have an outlet to bring their music to the Japanese people again. In fact, all across Asia, there is a renewed interest in international music, especially in China and India, who have now adapted a much greater interest in the west on most all fronts. In many ways, Japan was the leader and gateway for this to happen."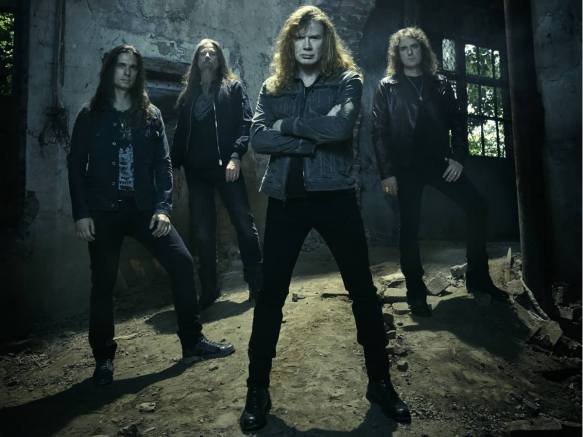 You've had a busy 2015-16 with a new great Megadeth album, extensive touring, the build-out of EMP and many other things. What's next for you? Can you keep going at this pace or do you need a break once the current Megadeth tour is over?
"A world tour certainly takes a lot of pacing and energy. But, having EMP, my coffee company, producing, management and other endeavors, keeps me sharp with other interests away from the stage and the studio. It's important to have balance. I get to have the best of both worlds; being creative in arts and in business ventures, too. I wouldn't have it any other way at this point."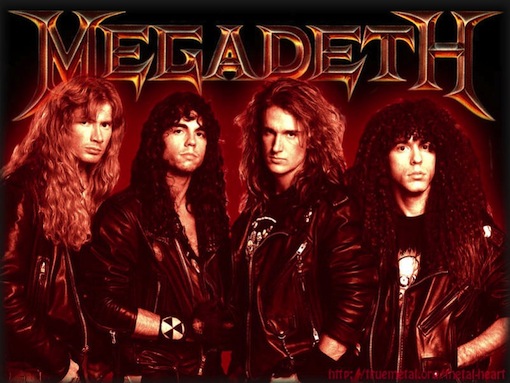 What's the best thing about your job working in the music business?
"I only started working in the music business because I am a musician and had to learn as I went along. Once I had a bass in my hand and wanted to get on a stage to perform, I then had to learn about the business, same as every other musician out there who wants to do the same. It's not for everyone, and if it were easy, everybody would be doing it. So, the passion for the music has to come first. If I'm not feeling the music, there is no reason for me to continue with the venture. That applies to my own musical settings, and also to the label, producing, etc. I just can't be a mercenary guy who does this only for a paycheck. Any time I've done that, I was unhappy and the money didn't matter anyway. For me, I try and make it about the love of the music and the friendship of the artists and musicians. Without us, all the rest of it is useless anyway."
Read Roppongi Rocks' review of Megadeth's "Dystopia" album here.
Read Roppongi Rocks' interview with Dirk Verbeuren here (made shortly before he joined Megadeth earlier this year).
Read Roppongi Rocks' 2014 interview with former Megadeth guitarist Marty Friedman here. 
www.davidellefson.com / www.emplabelgroup.com/ www.ellefsoncoffee.com / www.megadeth.com / www.facebook.com/davidellefson / www.facebook.com/emplabelgroup / www.facebook.com/empunderground / www.facebook.com/megadeth