Album review: Lacuna Coil "Comalies XX"
The Italian band makes a risky move with a new version of its breakthrough album.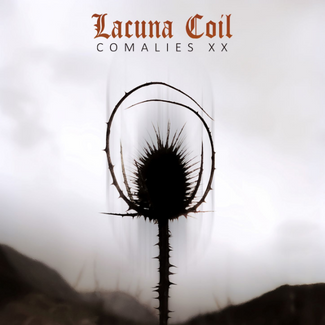 Modern Italian metal band Lacuna Coil, founded in Milan in 1994, has never been afraid of pushing boundaries and taking risks in order to stay relevant. The new album "Comalies XX" is a new take on the band's 2002 breakthrough album "Comalies". The band wanted to celebrate the 20th anniversary of this important record, the band's third full-length studio album, with more than just reissuing a remastered version. The band decided to re-record the entire album. All 13 songs have been redone. It is a well-thought-out remake of an album that was already great. It is a risky move for a band to make. But the band succeeds. The new versions of the old songs sound great. They have taken songs that are firm fan favourites and given them new life. The song quality is undeniable, but with the new album, we also get a fresh approach and excellent production (the album has been produced by Lacuna Coil's bassist and songwriter Marco Coti Zelati and mixed by Marco Barusso). The songs showcase the Lacuna Coil we love – modern, melodic, dreamy and heavy at the same time. "Angel's Punishment" takes us back and forth between hope and despair, dream and nightmare. It's beautiful. "Comalies" effectively mixes Italian and English lyrics in one of the album's strongest tracks. Of course, the hit single "Heaven's a Lie" is delivered in an excellent new version. Still in the band from when the original was recorded are vocalists Andrea Ferro and Cristina Scabbia as well as bassist Marco Coti Zelati. Newer additions are Diego Cavallotti on guitar and Richard Meiz on drums. "Comalies XX" is a gutsy move but the result is splendid.
Lacuna Coil's "Comalies XX" is out now via Century Media Records.