Album review: Metalwings "For All Beyond"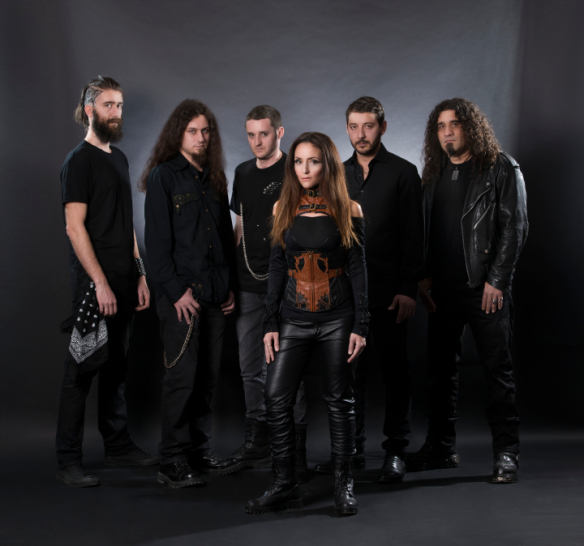 Metalwings gives us symphonic metal with folk music touches on its second album. But most of all, we get the angelic voice of Stela Atanasova.
Bulgarian band Metalwings, founded in 2010 by classically trained vocalist and viola player Stela Atanasova, released its debut album in 2016. Now they're back with a brand new album filled with great symphonic metal.
Most journos want to put labels on artists to make it easy to describe things and relate an artist to other acts. Many artists don't agree with the labels they are given and most don't want any labels at all. So, Bulgarian symphonic metal. That's what this is. "Immortal Metal Wings" is a great song that gets it all into one song. It's a great showpiece for what this band is all about. "When We Pray" is terrific with great musical arrangement and instrumentation. "A Wish" combines some brutal riffs with beautiful vocals. On this album there is certainly some of that Nightwish-like atmosphere, combining symphonic metal with operatic vocals and many changes in tempo and style. As is the case with some other bands in the symphonic metal genre, we also get some folk-inspired elements in the music. This is a beautiful album built around Atanasova's splendid voice. The music is dominated by keyboards, given extra life with the addition of viola and flute parts, and with metal guitars and drums as an overlay, just like you'd expect from a European symphonic metal act.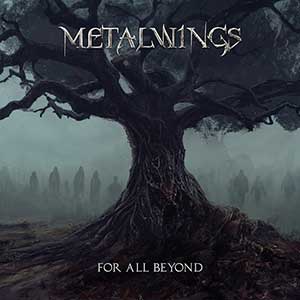 They are not reinventing the wheel here, but it is rather good. Metalwings sounds similar to many other symphonic metal bands, but they do show us some other sides as well. In "Tujni Serca" we all of a sudden hear a more personal musical performance. The song stands out as it is focused on a beautiful voice and it completely leaves out the electric guitars. On this solid album, we also get alternative versions of two of the album's tracks, a dramatic orchestral version of the title track and an instrumental version of "Fallen Angel in the Hell".
It is still early days for Metalwings but they have now built a solid foundation for a promising future.
Metalwings' album "For All Beyond" will be released on 19th April.