Single review: Stagman "Ser ni eldarna?"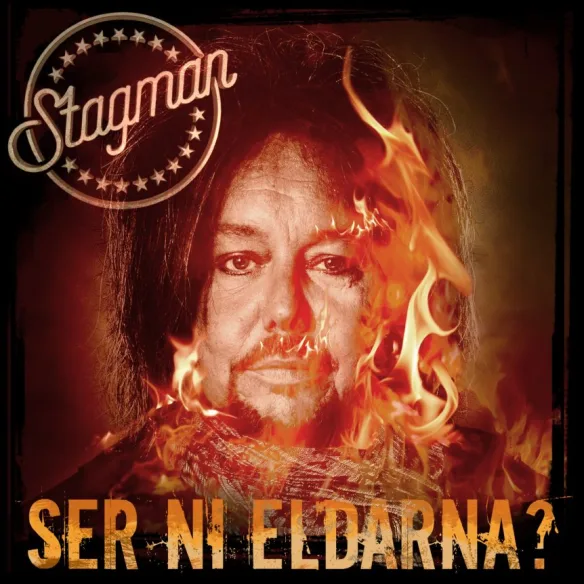 Former Easy Action, Shotgun Messiah and Zan Clan frontman Bosse Stagman (aka Zinny Zan), continues his singer-songwriter career with new single "Ser ni eldarna?".
Swedish rocker Bosse Stagman made a name for himself in the 1980s as Zinny Zan, frontman of Swedish sleaze rock bands Easy Action (which also featured future Europe guitarist Kee Marcello) and Shotgun Messiah (with future Marilyn Manson bassist Tim Skold) and later with Zan Clan (with future Pretty Maids member Chris Laney). In recent years, Stagman has relaunched himself as more of a singer-songwriter performing mature rock in his native Swedish. "Ser ni eldarna?" is his new single and it continues along the same path that Stagman has taken us on with his two most recent albums, 2017's "Är ni kvar där ute?" and 2018's "Moder Jord". 
At the age of 55, Stagman's new musical style suits him well at this stage of his career. Musically it is a Swedish take on mature rock, based on a tradition created by American artists such as Tom Petty and Bruce Springsteen, but here delivered with an added Swedish touch. It's direct, accessible and personal. Meat and potatoes kind of middle-of-the-road rock for grown-ups. It's not fancy or complicated. But it is good. I dig it. It's great to see an old favourite artist realise he's no longer 20 and that he is brave enough to create a new style for himself. It's a style he's good at and it suits him.
Stagman's single "Ser ni eldarna?" will be released on 1st March via GMR Music.