Album review: Nozomu Wakai's Destinia "Metal Souls"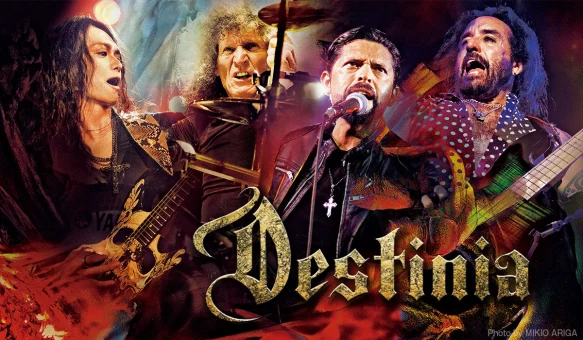 Japanese guitarist Nozomu Wakai teams up with Ronnie Romero, Tommy Aldridge and Marco Mendoza on new Destinia album.
Nozomu Wakai has already made a name for himself as a young guitar wizard here in Japan. Perhaps the biggest hope in Japanese heavy metal since Akira Takasaki of Loudness emerged on the scene nearly four decades ago. Wakai has released a couple of albums and has also performed with Mari Hamada's band and Paul Shortino Band (led by the legendary Quiet Riot and Rough Cutt vocalist Paul Shortino) and has guested Lords of Black during their Japan tour last year. Now he's ready to take on the world with Destinia and he's doing it together with Lords of Black's vocalist Ronnie Romero, who is also the current frontman of Ritchie Blackmore's Rainbow. The rhythm section on this album consists of drummer Tommy Aldridge (Whitesnake, Ozzy Osbourne, Gary Moore, Yngwie Malmsteen, Black Oak Arkansas, Pat Travers Band, Ted Nugent, Thin Lizzy) and bassist Marco Mendoza (The Dead Daisies, Whitesnake, Ted Nugent, Thin Lizzy, Black Star Riders, Blue Murder). Not a bad little line-up of international rockers.
The title song kicks off the album and sets the tone. "Metal Souls" is an album that lives somewhere between European power metal and American AOR. Most of all it has loud echoes of 80s power metal and is dominated by Wakai's guitar playing and Romero's powerful voice. Destinia plays very melodic metal, but – in a power metal kind of way – it is often performed at speed, with plenty of keyboard soundscapes and fiery guitar solos. The international version of the album is being released by the Italian label Frontiers Music. That is no coincidence as Frontiers has almost monopolised the AOR/melodic metal genre in Europe. Destinia fits in well musically with Frontiers other artists. "Raise Your Fist" is AOR of the kind popular in the 1980s: melodic rock, singalong chorus, keyboards, big hair and a fiery guitar solo. "Rain" is a fab song and my other favourites on this album are "Promised Land" and "Be a Hero". If you like melodic metal, fine guitar work and a powerful voice, Destinia is for you. The members of the band line-up performing on this album are very busy with other bands and projects and, thus, I wonder if Wakai will put together a new line-up of the band for touring. I am hoping that he will take this music on the road, or at least do some special shows with Ronnie Romero.
Nozomu Wakai's Destinia "Metal Souls" album will be released on 23rd May in Japan via Ward Records and on 13th July in Europe via Frontiers Music.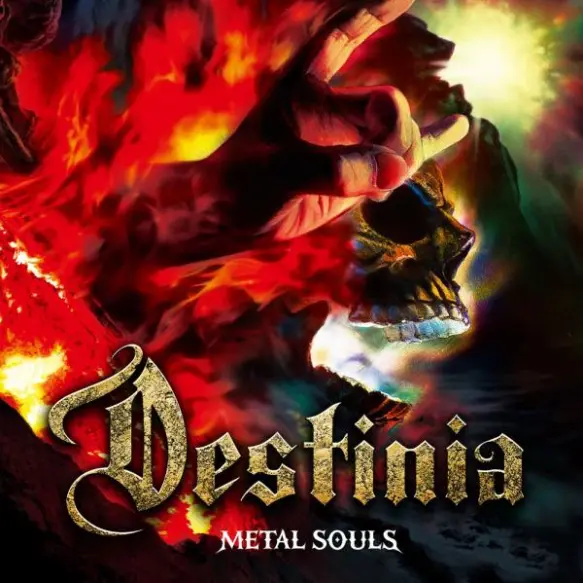 www.facebook.com/Nozomu-Wakais-Destinia