Gig review: 10cc at Billboard Live Tokyo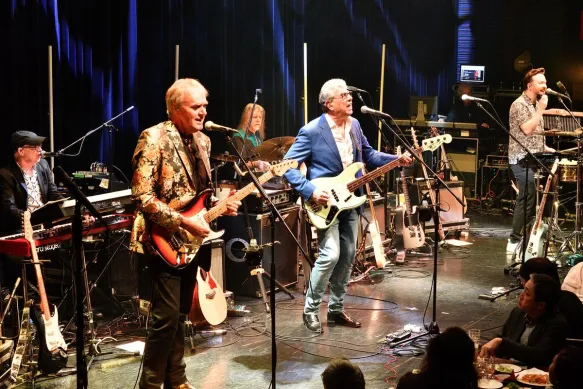 Graham Gouldman and his 10cc put on a superb night of timeless hits at Billboard Live in Roppongi.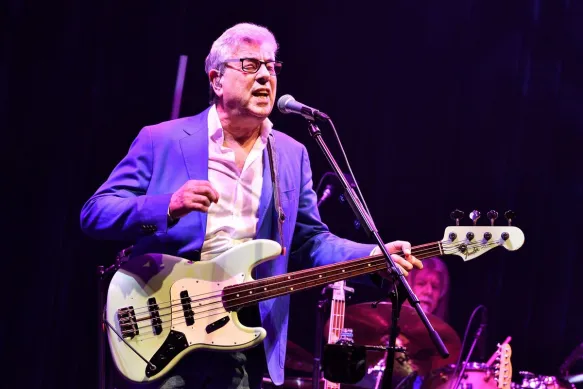 10cc at Billboard Live, Roppongi, Tokyo on 28th January 2019
Graham Gouldman co-founded 10cc in 1972 and he is still leading the band from the front. While 10cc has not produced any new material since 1995, they continue to tour the world playing their extensive back catalogue. And what a treasure trove of fabulous songs the band has. 10cc is a band that is hard to define musically as they take so many different influences into their music, but essentially it is a soft rock band with its roots in the British pop and rock invasion of the 1960s. With a background as a songwriter for acts such as The Yardbirds and The Hollies, Gouldman is not only a world-class songwriter, he is also a fabulous musician (he was Ringo Starr's bassist on two tours in 2018) and a producer (among many other things, he has produced The Ramones).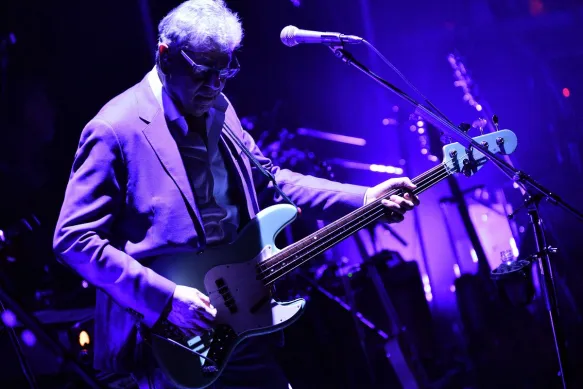 In the current line-up of 10cc, alongside bassist and vocalist Graham Gouldman, we find long-time members Rick Fenn (Mike Oldfield, Rick Wakeman, Nick Mason) on guitar and drummer Paul Burgess (Jethro Tull, Camel). They both have been in the band since the 70s. Newer additions are Keith Hayman (Cliff Richards) on keyboards and Iain Hornal (Jeff Lynne's ELO) on vocals, keyboards, percussion and guitar. Hornal, who gets to do a fair bit of the lead vocals in the show, does a stellar job.
They open the evening's 70-minute set with "The Wall Street Shuffle" and continue with "Art for Art's Sake". The gig continues in the same fashion with hit after hit until they finish in triumph with a rather tasty and jam-tastic version of "Rubber Bullets". One of the highlights of the set is the fantastic "Dreadlock Holiday" with its reggae vibe. There is not a weak part during the entire set. Since the very foundation of the band, 10cc has been populated with multi-instrumentalists. The current line-up is no different with several members swapping instruments with each other during different songs throughout the show. What a superb night of timeless hits delivered by a splendid live band.