Album review: Overkill "Live in Overhausen"
Overkill live in front of a fired up German thrash metal crowd? Yeah, that works. Overkill's new live album "Live in Overhausen" is brilliant.
New Jersey's Overkill has always been a great thrash metal band with an attitude and terrific songs. Live they have always been entertaining and even a step up from the studio experience. The current line-up of the band is rock solid and here on this live recording from Germany, we get Overkill at its best in front of a loyal German audience.
The band's co-founders Bobby "Blitz" Ellsworth (vocals) and DD Verni (bass) are better than ever. Backed up by long-serving guitarists Dave Linsk and Derek "The Skull" Tailer, this is a tight thrash machine that delivers the goods. On this recording, the band is joined by stand-in drummer Eddy Garcia (Blitz introduces him with the words "We call him the Mexicutioner!"). At the time of the recording, Overkill's current permanent drummer Jason Bittner had not yet joined the band.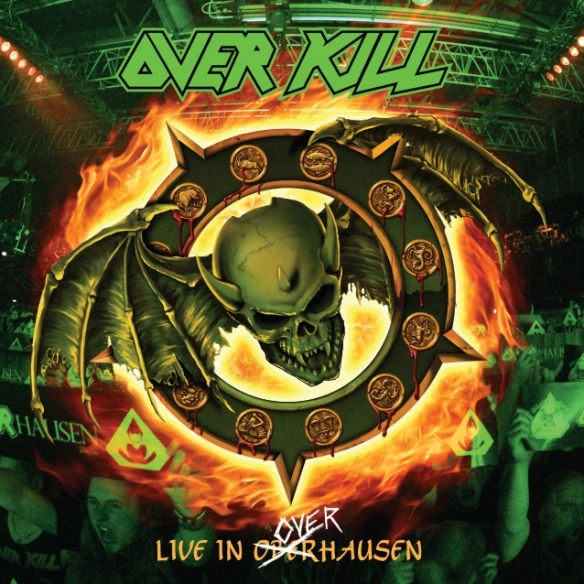 They kick off the album with "Coma" followed by "Infectious". With that, we're off to a great start and the 21-song recording just keeps on delivering highlights. In "Soulitude" Overkill somehow manages to sound like Iron Maiden. "Thanx for Nothin'" is my favourite track on this splendid live album. Other highlights include "There's No Tomorrow", "Hammerhead", "Bare Bones", "Live Young, Die Free", "Feel the Fire" and the insanely brilliant and rarely performed "Kill at Command". There is so much good stuff on this album it is hard to write the review as I can't sit still. I am doing a one-man circle pit around my computer keyboard and my one-man wall of death nearly knocks over my PC screen. Playing air guitar, throwing metal horns in the air, headbanging and typing a review on the keyboard all at the same time is tricky and painful. But this album deserves it. They finish off this high-energy live album with the obvious "Overkill" and "Fuck You".
Bobby Blitz is one fine and effective thrash metal captain, a skull crusher. He takes his German fans with him on a showcase where Overkill demonstrates why they are one of the world's top thrash metal acts. Great, great stuff for thrash fans. Blitz and the boys clearly love performing for the German fans. Blitz salutes the audience with the words: "Metal is in your blood, isn't it? It's in your heart and your motherfucking soul! Deutschland, you make me proud to call myself a metalhead!"
Overkill's "Live in Overhausen", recorded in Oberhausen, Germany in 2016, will be released in multiple formats, including CD, Blu-Ray and DVD. It will be released on 18th May via Nuclear Blast internationally and via Ward Records in Japan.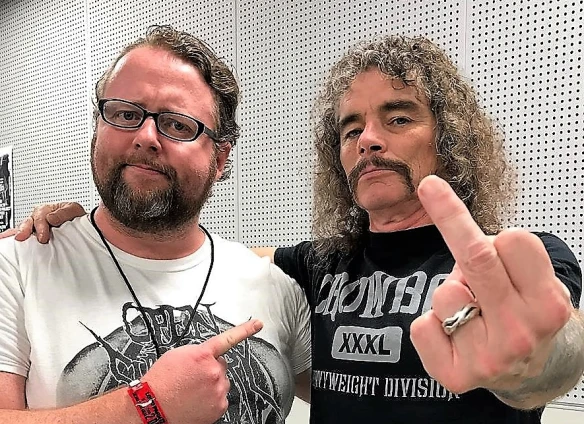 www.facebook.com/overkillwreckingcrew