Preview: Tony "The Demolition Man" Dolan returns to Japan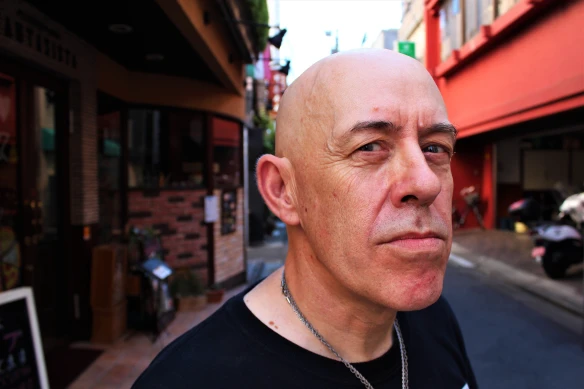 In February, British metal legend Tony "The Demolition Man" Dolan toured Japan with Venom Inc. In August he was back to do a bass clinic and jam session with some of his Japanese metal musician friends. Now he's back for a third time this year to perform a couple of shows billed as "Tony Dolan Super Sessions" in Tokyo on 16th December and Yokohama on 18th December.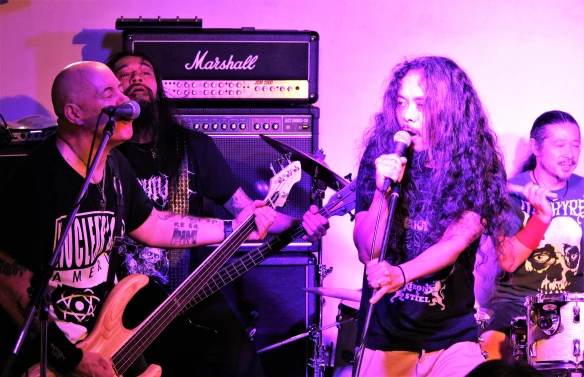 In a few days' time, one of our favourite men in metal, Tony Dolan, will be back in Japan for a third time in 2018. Having first made a name for himself in the NWOBHM scene in the 1980s with Atomkraft, Dolan then fronted Venom before he and Venom founder Mantas formed M-Pire of Evil and, more recently, Venom Inc. Venom Inc keeps doing well. On the back of their fantastic 2017 debut album, "Avé", they have toured the world and built up a great show combining Venom classics with newer Venom Inc material. Mantas suffered a near-fatal heart attack earlier this year, but within months he was back on stage. Nothing will stop these metal warriors.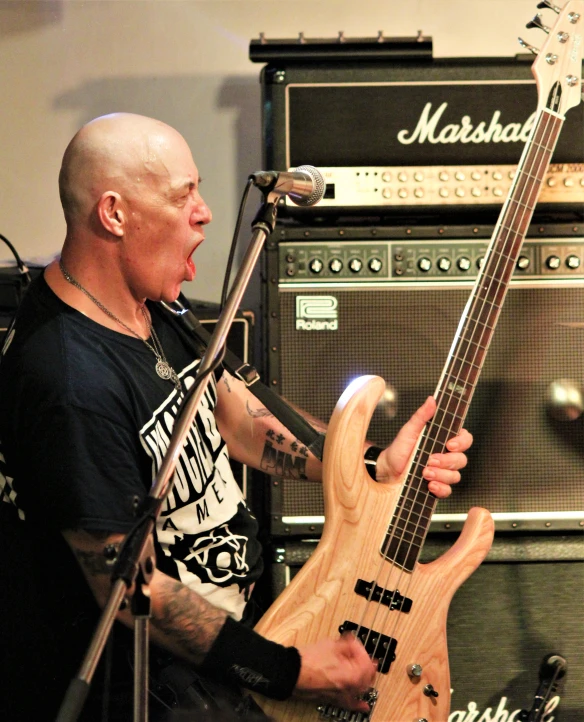 The Tony Dolan Super Sessions in Japan are focused on classic Venom material with some other heavy metal classics thrown into the mix. "The music is such a classic, legendary thing. The legacy is so rich. People just want to hear the music, they don't want politics," Dolan tells Roppongi Rocks. It also evident that many old Venom fans like the newer material played by Venom Inc. At signing sessions, old Venom fans now often turn up with Venom Inc's "Avé" album to be signed. "I am glad that they feel it actually has a place with the rest of the collection," says Dolan with a big smile on his face. Venom back in the day was known not just for its music, but also its visual image with black leather, studs, skulls, fire and much more. "It's beyond that now. We could do it in our slippers. But if you take all that away, is it still amazing? Just the music. What do you need? That's what I love about it. I want to have everything else, but if I don't, I'm secure in the fact that the music speaks for itself!" says Dolan.
At the two Super Sessions – Tokyo on Sunday 16th December and Yokohama on Tuesday 18th December – Tony Dolan will once again be joined by many of his Japanese metal musician friends on stage. The sessions will include guests such guitarist Rie aka Suzaku as well as members from bands such as Sigh, Survive, United, Alice In Hell, Apologist, Sabbat, Sabbrabells, Abigail, Hell Freezes Over, Head Phones President, Wild Flag and more. It will no doubt once again be loads of fun in the name of proper metal. Welcome to hell!
Get your tickets here!